Disclaimer: Strategies explained in this article on how to dominate Google first page are proven to bring results. However, ranking on the first page of Google depends on multiple factors, such as keyword difficulty, backlink profile, etc. So we don't claim that all these strategies will be equally effective for you. 
Haven't you ever thought about dominating Google first page for keywords related to your business?
Let me reveal my little secret!
I wanted to dominate Google first page for a keyword. And to tell you the truth. I had 5 results of mine on Google first page for months.
Then, alas, I redesigned my website and there was a Google update at the same time. And the result was not good – I lost 3 results from SERP.
But a good thing is dingy scene is changing.
I'm recovering that setback and walking on the right track to dominate Google first page for that keyword again.
Now comes the question – how you can do what I did.
Well, this is what I'm going to discuss in this article.
After reading this article, you will come to know some proven strategies that can help you dominate Google first page if you adopt them efficiently.
But before that, let's talk about how to find a right keyword.
Yes, my friend, it is critical to target a right keyword, or else it will be difficult to dominate Google first page.
How to Find Right Keyword
Keyword Planner is my favorite tool to do keyword research.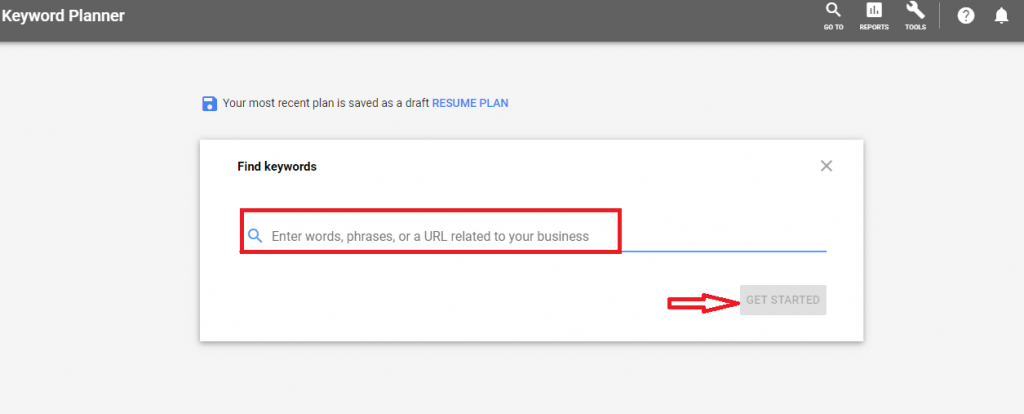 Find a keyword that has low to medium searches and google it.
Then, check the profiles of websites that appear on the first page using tools like SEMrush and check whether you can replace those websites easily. If not, go for another keyword.
In choosing a right keyword, your analytical skills play an important role. Use your experience and judgement to determine the right keyword. 
Nowadays, people also use People also search for in Google search feature to find keywords or get ideas, and it shows highly related results. That's why people prefer it more.
Strategies to Dominate Google First Page:
After finding a right keyword, the next step is to start working to dominate Google first page.
Here are some proven strategies that can help you get the first page of Google covered:
1- Guest Posts on High Authority Websites
No matter what people say about guest posting, I've found guest posting an effective strategy to dominate the first page of Google for keywords related to my business.
Now, you must be wondering how it works. You can find it yourself.
For the keyword 'Google Maps Marketing, here are the first page results:
Yuu will see in the first-page results my guest post on PaySimple.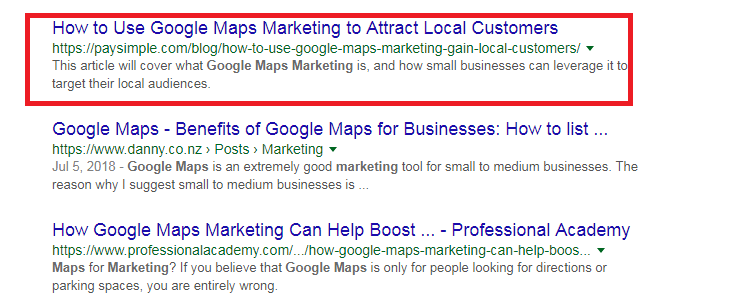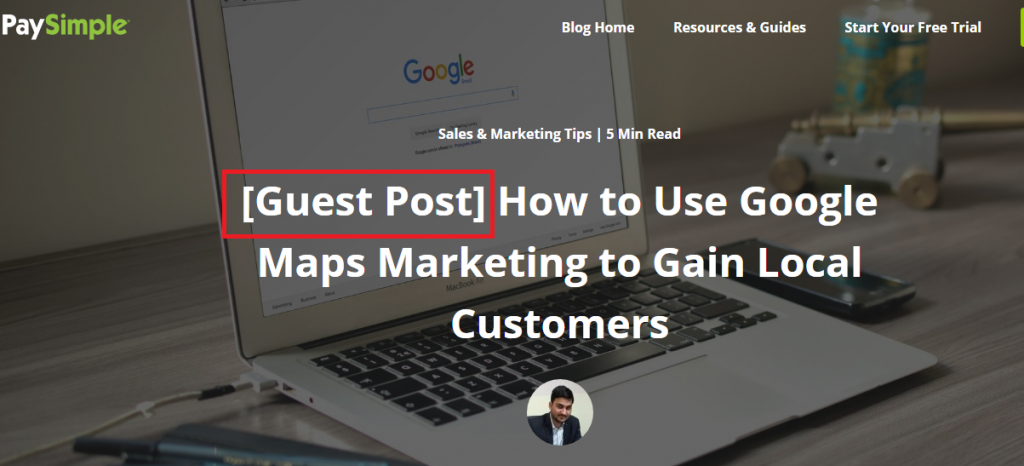 Guest posts if written for high-authority websites have potential to rank on the first page of Google.
But the biggest question is how to pitch your ideas for guest posting:
Here are some easy-to-follow tips:
First, make a database of relevant websites that accept guest posts
Run these websites on SEMrush to find powerful websites
Create a customized pitch for outreach
Follow the submission guidelines strictly of the websites you are pitching to
Never use templates for outreach because everyone is using them
It is not always easy to find a website on which your guest post will rank for the chosen keyword.
You might need to create 9-10 guest posts on the same keyword to increase the chance of getting featured on the first page of Google.
2- Social Media Profiles Creation & Promotion
Active social media profiles often rank on the first page of Google. So creating social profiles/pages for your shosen keyword can help you rank on the first page of Google.
However, it all depends on the competition for your keyword.
If the competition is tough, you will have to do vigorous optimization of social media profiles to rank on the first page.
There are certain things that you should keep in the mind when creating social media profiles/pages for your chosen keyword.
Here are some important ones:
Always choose a keyword that makes sense. It will be awkward to create social media profiles/pages for 'buy a fishing net in Arizona' or any keyword like that
Make sure that social media profiles/pages setup with high-quality images
Update your social profiles daily
Fill social media profiles and pages completely
In short, you should treat these keyword-based social profiles like your actual profiles and promote them aggressively to increase the chance of first-page ranking.
3- Building Microsites And Promoting Them
Another good way to dominate Google is to build microsites with a keyword in URL and promote them. There are chances that your microsites will feature on the first page if you optimize them.
However, just creating microsites for the sake of creating them is not going to help you in any way. You should treat these microsites as regular sites and promote them aggressively.
Here are some popular platforms that you can use to create microsites:
WordPress.com
Blogger.com
Weebly.com
Tumblr.com
Medium.com
How will you create microsites for your keywords?
Suppose your keyword is 'xyz abcd trp', you should create URL like xyzabcdtrp.wordpress.com, xyzabcdtrp.weebly.com
4- On-Site Blog Promotion
An on-site blog is Gold.
If you regularly post content on your blog and promote it regularly, your website blog is perhaps the easiest to rank on the first page.
Ranking By SEO blog is weekly updated, and we provide step-by-step guides on various topic related to SEO, SMO, content marketing, online reputation management, and more.
If you search for Google index coverage issue, our blog post ranks on the first page.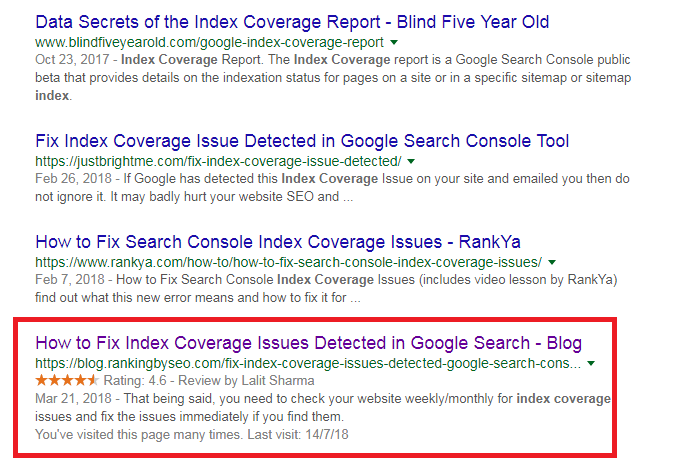 If you want your blog post on the first page for your chosen keyword, you should regularly update your blog and promote it aggressively.
Also, you should properly use long tail keywords and LSI keywords in your content.
Here are some smart ways to use your keyword in your content:
Use keyword in the title of your blog post
Include that keyword in the first 100 words of your blog content
Try to write keyword rich subheading
Sprinkle LSI keywords/variation of your keyword in your content
When following these pointers, you should make sure that you don't overuse keyword, or else your website might be penalized.
And when it comes to content promotion, Neil Patel has written an epic guide on the topic. You can refer it
5- Write A Helpful Guide
For some keywords, you must have seen some search results featuring books from Amazon or other eStores.
If you google for 'how to do content marketing', you will see books featuring on search results.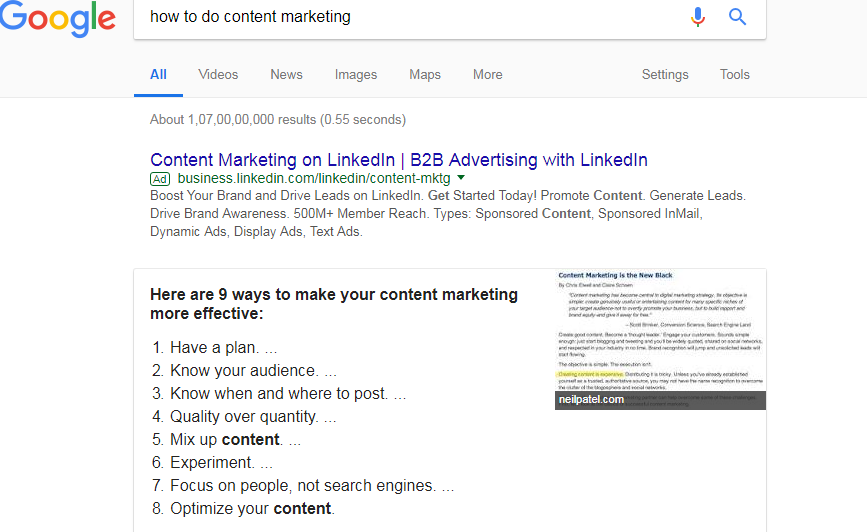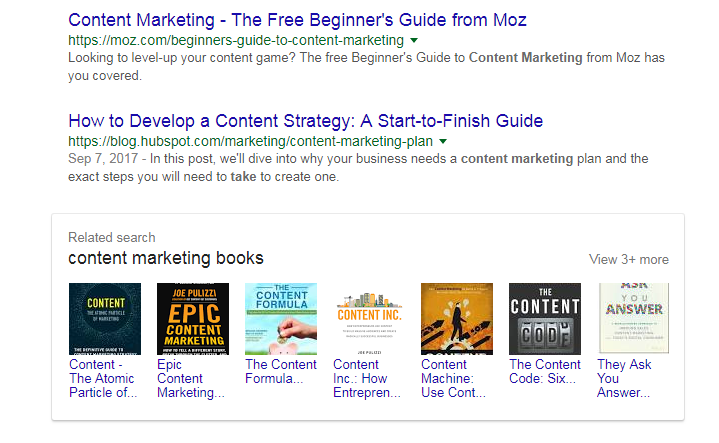 So writing an eBook on your chosen keyword and listing it on different online platforms can help you feature on the first page of Google.
Though books are not ranked on the first page often, one cannot say that they don't feature at all.
As a smart marketer, you should explore all the available options to dominate Google first page ranking.
Create a helpful guide, list it on important platforms, and promote it aggressively.
Keep your fingers crossed. Your ebook may hit the first page.
6- Create YouTube Videos And Promote Them
This is no secret now that YouTube videos feature on the first page of Google.
However, Google often shows YouTube results for certain types of keywords that are often referred as video keywords.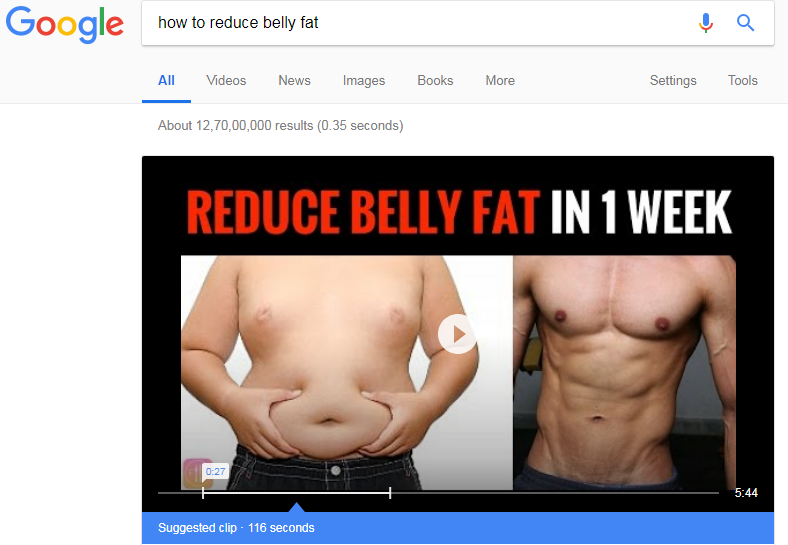 Here are the types of keywords for which Google often shows video results:
How to keywords
Tutorials
Anything related to exercise
If you have chosen a video keyword to dominate Google first page, make a high-quality video to upload it on YouTube keeping YouTube SEO in the mind. And then, aggressively promote your YouTube videos.
7- Create Business Profiles On Leading Sites
Many websites allow businesses to create their profiles with long descriptions. You should look for such websites.
Many times, it happens that these business profiles rank on the first page for low-difficulty keywords if you optimize their descriptions for those keywords.
However, you will have to promote these business profiles aggressively to build their authority on Google.
8- Google Maps Marketing
I think you must have observed that Google has started to show Google Maps results for local searches.
If I google for 'best restaurants near me', I get the following results on the top.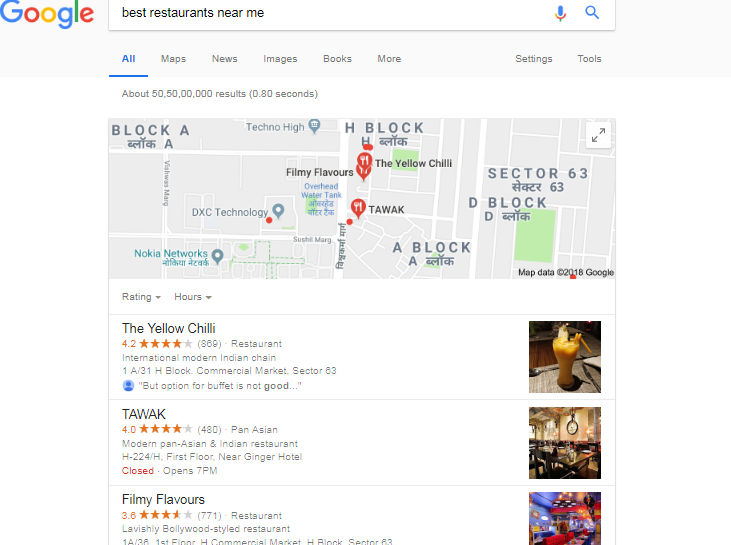 So, if you want to dominate Google first page, you cannot ignore Google Maps.
I have written a detailed guide on how to do Google Maps Marketing Step-By-Step. Read it, and learn the best Google Maps Marketing practices.
9- Paid Search Engine Ads
Google shows paid search results on the various places of Google search engine ranking page, including Google Maps.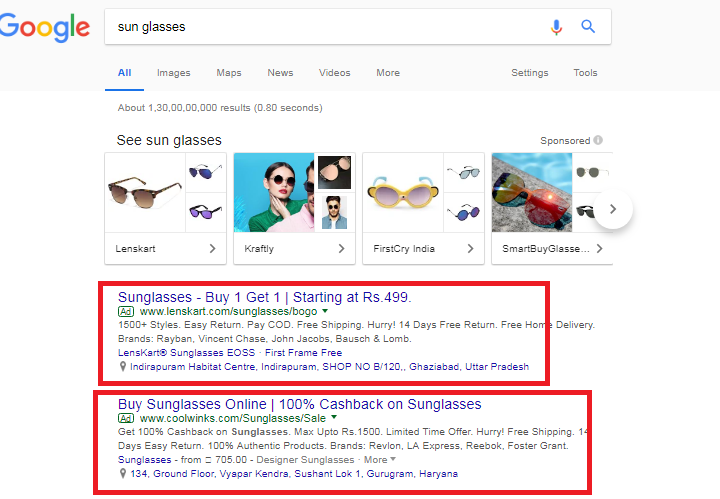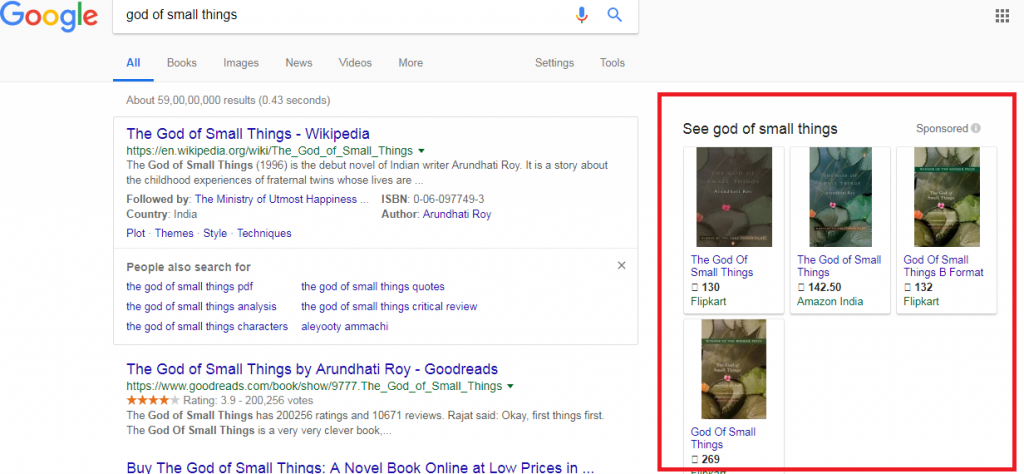 You can run paid ads for your chosen keyword if it has the potential to generate leads for you.
So, my friend, include paid ads into your strategy to dominate Google First page.
Conclusion:
Dominating the first page of Google is not easy even if you try for a low-difficulty keyword. The strategies explained in this article are tested and have helped me get the first page Google ranking. Of course, the result will depend on keyword difficulty.
What about you?
Do you want to share any tip on the topic? Please leave it in the comment section. I'd love to know about it.
Additional Resources: