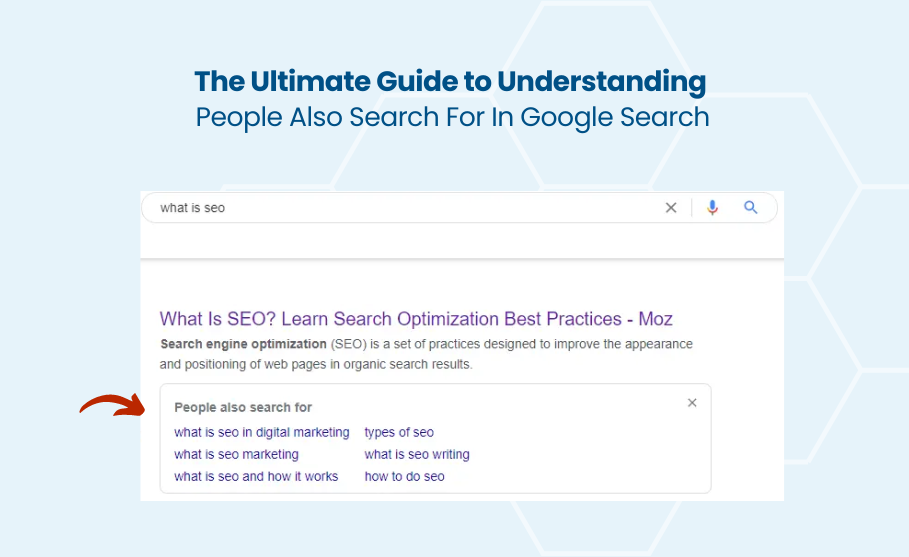 While users are searching on Google, it's not always that they're satisfied with the search results. In such situations, they might be on the lookout for more accurate information.
That's where People Also Search For comes into the picture- it helps users find more accurate or pointed results for their queries on Google apart from the one they searched for initially. As for businesses, it provides them with the opportunity to appear on more SERPs and broaden their visibility on the internet.
But to be featured in the PASF section, you'll have to optimize your digital presence adequately using proper digital tools and some effective techniques. That's why we've compiled this guide to help you learn this art with perfection. Read on to know more.
Table of Content:
What Is People Also Search For?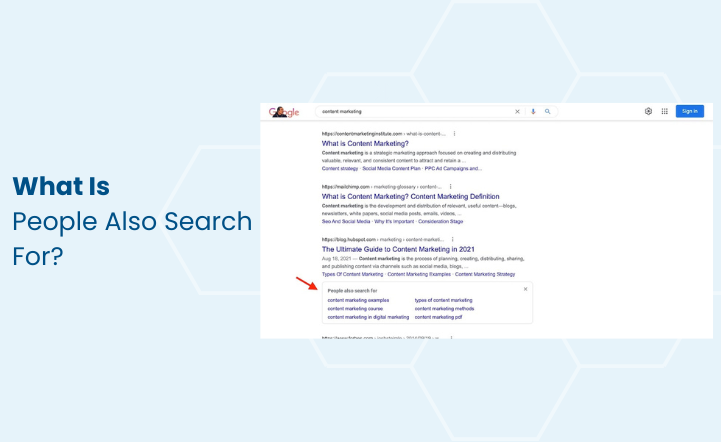 This feature Introduced by Google, the People Also Search For feature was initially designed to show internet searchers a couple of thumbnails associated with a particular keyword. This is considered the best and most accurate search so far, which has benefited many businesses.
However, with time, the "people also search for" feature evolved into an independent box that aimed to work for searches related to music. The concept was to provide suggestions for musical tracks as per the taste of a user. Plus, the independent box would also feature other albums with similar tracks by the artist.
The current People Also Search For Box shows associated search queries that people make regarding a particular topic being searched. Through this feature, Google assists people searching for a particular topic in finding associated searches that might interest them. Do note here that the PASF pops up whenever you click on a search result and come back to the Google SERP.
How Can PASF Help PPC & SEO?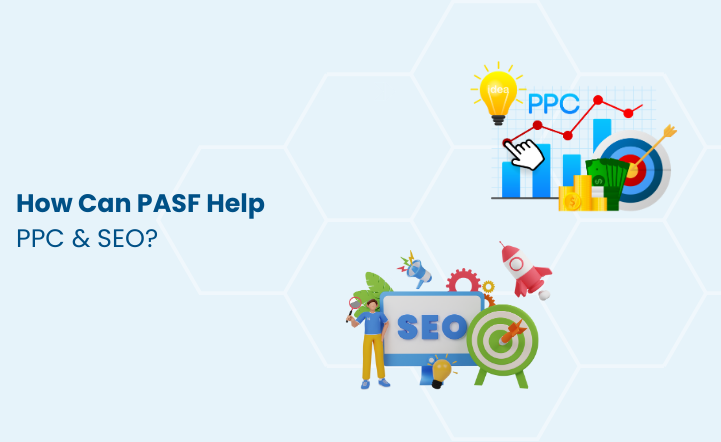 The People Also Search For feature is similar to the People Also Ask (PAA) boxes appearing on the SERP when users click on a result and then return to the page. That's because these boxes come with a list of other related queries searched by people who've searched for the primary query.
Speaking of how PASF impacts SEO and PPC, here's why you should never forget to leverage this feature for these two aspects of digital marketing.
1. PASF Helps You Target New Keywords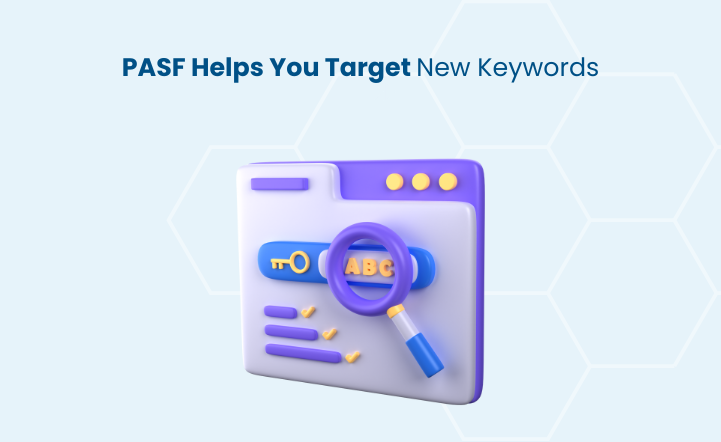 Google's People Also Search For is a useful technique to gather new keywords you can target for more traffic and leads. All you need to do is enter the main query into the search engine and then spot the queries appearing in the PASF box.
These keywords can then be used as seed keywords in the research. Ultimately, you'll have the best keywords with the appropriate search volume to optimize the ranking.
2. PASF Helps Understand Search Intent
When marketers check the related queries appearing in the PASF box, they can get an idea of what people are looking for while searching for a specific term. This can help optimize content marketing strategies to produce results in line with the needs of the target audience.
You can then create content with search terms that match the search intent of such an audience. This lets you perform free SEO for all blog posts.
3. PASF Helps Draw Comparison with Competitors
Need to understand how the search results for your website compare to that of your competitors? PASF can be your best solution in this regard.
Just type in the main query and then go back to the search results page to view the related queries appearing in the PASF box. In case the website of a competitor appears for a related search query that you aren't appearing for, it would mean you need to optimize the site for that keyword.
It also aids in optimizing the presence of a site in the featured snippets.
4. PASF Helps Understand People's Opinions about a Brand
If you want to know what people feel about your services and the brand as a whole, PASF can be a great solution for the same. Start by entering the brand name into the search tab and taking a quick look at the queries appearing in the PASF box. These keywords can then be used to optimize the business website to ensure it's displayed on more relevant search queries.
So, if your site is yet to feature in the PASF section for any SERP, you should definitely consider optimizing it as per the best SEO practices right now. We can provide you with all the help, so get in touch with us today to know more about our professional SEO services.
How Does "People Also Search For" Work in Google Search?
Google has actually developed an algorithm titled "Related Searches" and has used it for the PASF feature. The following are the key parameters that the algorithm considers while listing the keywords in People Also Search For.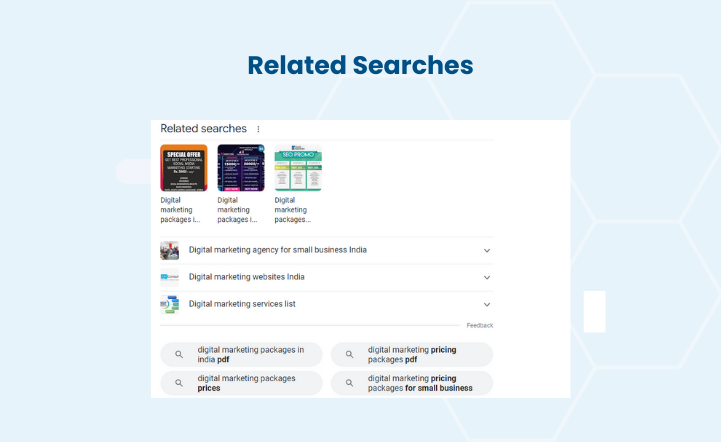 1. The Location of the Searcher
The physical location of the searcher is a key factor that the algorithm considers while ranking keywords for People Also Search For.
2. The Main Inquiry
The program also analyses the main query to find similar questions.
3. Previous Queries Entered a User
The previous queries of a searcher are assessed by an algorithm to discover the ones that are closely connected to the first query.
4. The Device Used By the Searcher
The algorithm takes into account a searcher's device while finding the inquiries most relevant to the main inquiry.
5. Content on the SERP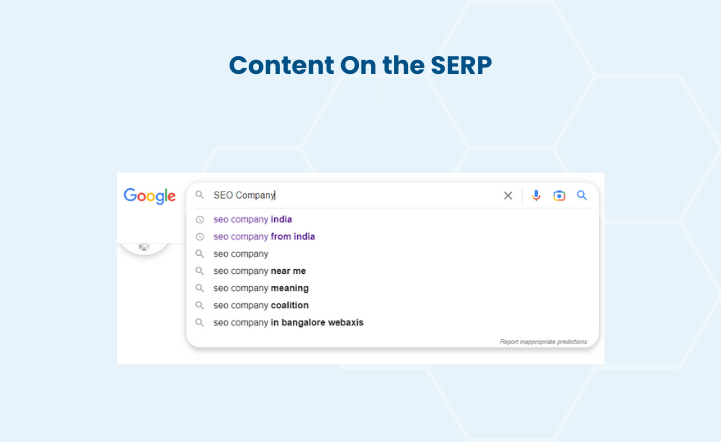 The information in a SERP is also examined by the algorithm for the purpose.
6. Data on A User's Previous Search Activity
Last but not least, the algorithm analyses the previous searches of a user to figure out the terms relevant to their first inquiry.
Why Is People Also Search For (PASF) Important for SEO?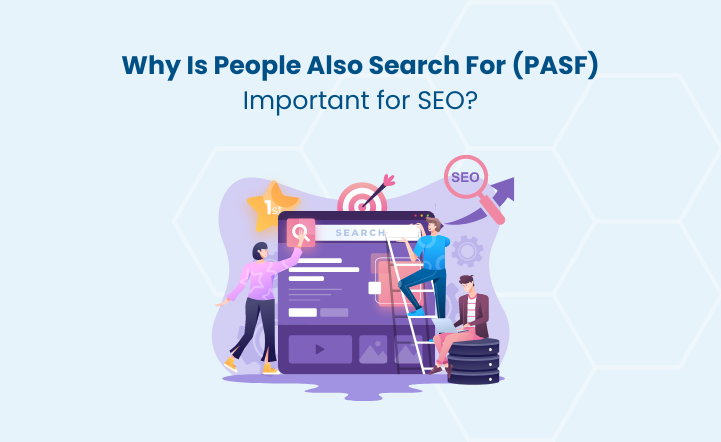 While exploring a particular topic On Google, users may not be aware of one or multiple aspects of the topic that can be useful to them. Thus, there may be search terms that your target audience uses to know more about the topic.
That's why it's critical to keep an eye on such keywords to understand the interests and preferences of the target audience. You can find PASF keywords by manual search, clicking on a result, and returning to the Search Engine Results Pages.
How to utilize PASF to Improve Your SEO?
Some plausible techniques to apply People Also Search For "PASF" feature for SEO are listed below:
Keyword Research
Finding the right search terms eases the process of tracing the content for search engines and helps rank the page better on a SERP. In simple words, it enhances the visibility of a web page and attracts more traffic to the site.
Do note that the PASF data originates directly from the database of the search engine, so it's relevant to the topic a business owner is working on. Some effective tricks to utilize PASF for keyword research are:
a) Search the keyword you've thought about and note the corresponding suggestions for PASF keywords. Then copy these suggestions and apply them on new tabs to begin a search. You must check the content quality of the search results to rank the keyword strengths.
As every search will probably yield other PASF keywords, you should continue utilizing them to get more options for keywords. Make sure to jot down the different versions of keywords seen from the corresponding PASF keyword research.
b) Use PASF keywords on a keyword research tool to check their strength and generate associated keywords. Monitor the ranking difficulty and search volume of the keyword to certain whether it's profitable. Any who, using PASF keywords on a keyword research tool can help marketers generate better keywords to improve their SERP rankings.
Explore Ideas for New Content
A better Google ranking requires providing the best-quality content. This implies the content should be in line with your target customers' needs. obtaining the right
People also Search for Related Questions (FAQs)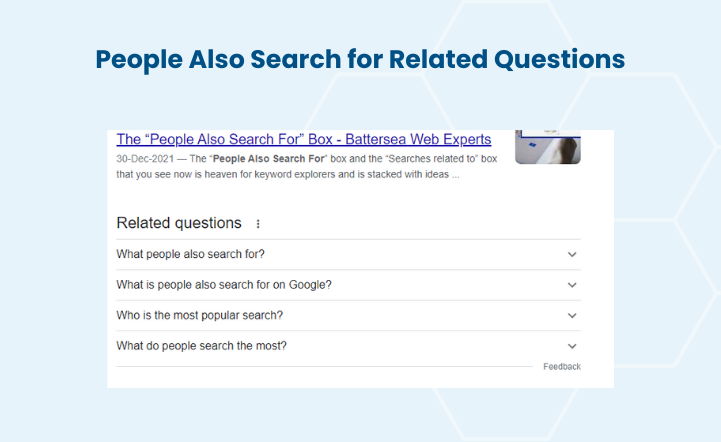 You can be tempted to exclude FAQs from your web pages, but they can actually work wonders in engaging your target customers. Do note that they can boost customer satisfaction- customers get the impression that you understand their problems and can provide an ideal solution for the same.
Moreover, FAQs are based on topics that interest your audience. You can find and analyze suitable keywords from PASF search terms, and then tweak those keywords to generate appropriate questions for the FAQs section.
Why Do You Need Tools to Find PASF Keywords?
Researching relevant keywords is highly essential, be it for organic search results or the PASF section. It helps you understand the position of a potential client in the purchasing journey, how competitors are strategizing keywords and the ways to shape an effective content strategy.
Further, keyword research guides a business toward smart decisions for marketing backed by analytics. This helps remove the guesswork that might not fetch the desired results.
To be specific, here are the benefits of utilizing keyword research tools for PASF:
Shows how competitors are working toward their marketing goals
A keyword research tool for PASF can help you conduct a competitive analysis of the most relevant keywords in your domain. After you find the keywords being used by your competitors, understand how these are incorporated into the content, and how successful they turn out to be.
With this knowledge, you can help make your content more relevant and keep a watch while moving past them in the SERP rankings.
Saves considerable time
With help from keyword research tools, you can locate high-performing search phrases and terms much faster compared to a manual process. This will ensure you're able to spend more time developing relatable content centred around the keywords.
Improves vital metrics
By using relevant phrases and keywords, you can easily improve SEO metrics. Such metrics include website traffic, valuable conversion rates, and SERP rankings.
Fetches more specialized search terms
Such tools help broaden your stock of more specialized keywords while limiting the use of more generic ones. Do note that generic keywords post more competition and you are less likely to achieve a higher rank by using them alone.
Specifically, if you're able to identify more targeted longtail keywords, you'll be able to attract a much smaller audience including those further along the purchasing journey.
Helps enhance conversion rates
When you identify relevant keywords, you can boost conversions effectively. Such a boost occurs when the keywords fetch more people who require just what you're offering, whether that's products, services, or answers.
Tools That Help Effective PASF Keyword Research
There are a plethora SEO tools to help businesses find PASF keywords, but a select few can yield effective results in the long term. Here are some of the best SEO tools you'll find on the web:
Ubersuggest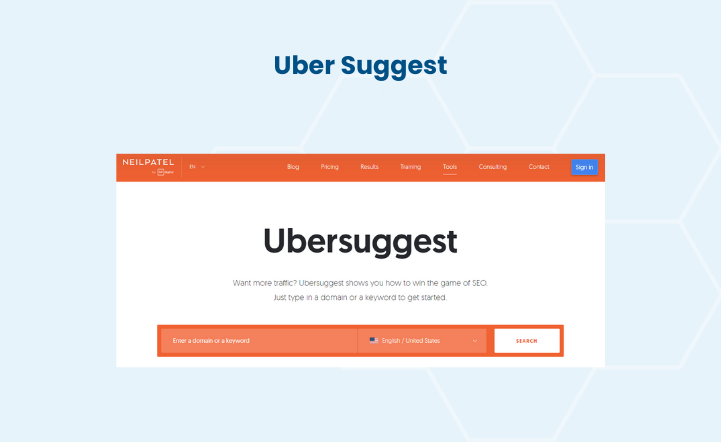 Ubersuggest has a "people also search for "section where you can find a variety of such keywords. All you need to do is enter the main keyword into the search tab and scroll down to "PASF" section. The keywords you'd get can be used to optimize the website so that it shows up for relevant searches.
Keywords Everywhere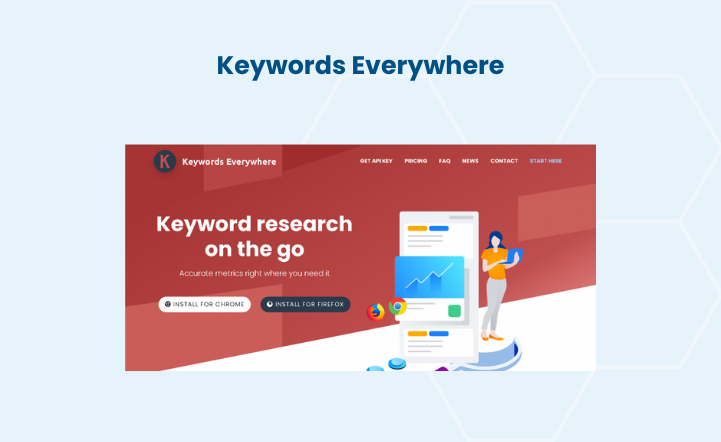 Keywords Everywhere tool lets you see PASF keywords right in the google search results. It's one of the best ways to locate new keywords you can apply for the SEO campaign.
Moz keyword explorer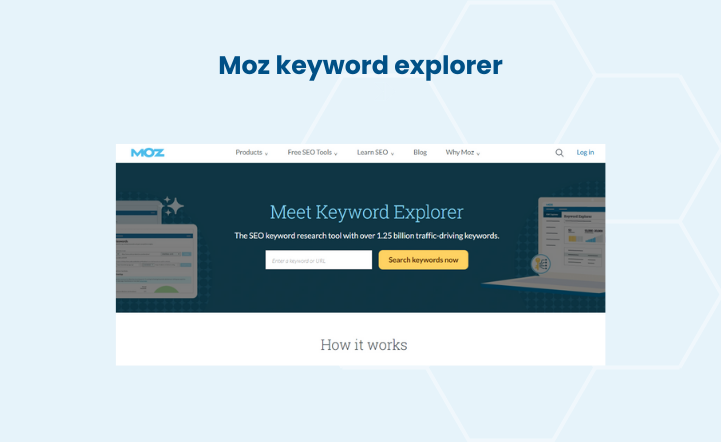 This Moz keyword explorer tool takes the help of SERP features to find out PASF keywords. Thus, you can figure out related PASF keywords and searches quickly.
Google Keyword Planner
Like Ubersuggest, Google Keyword Planner tool needs you to enter the main keyword and scroll down to the "PASF" section.
SEMrush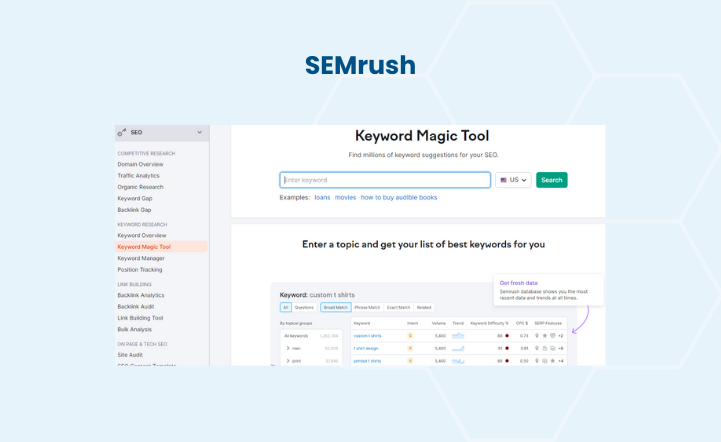 This SEMrush tool helps you locate similar-sounding terms. You just need to input the main term into the search bar and scroll down to the PASF area. You might apply these phrases to improve the relevance of the website to optimize it for relevant search
Soovle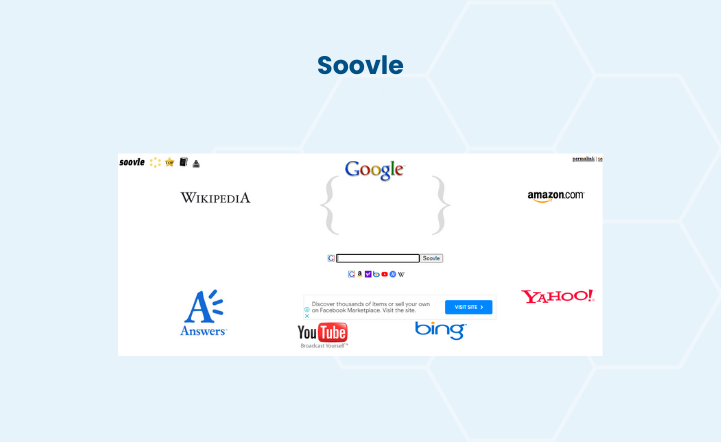 This tool suggests People Also Search For terms from a variety of search engines such as Amazon, Google, and YouTube.
Google Search Console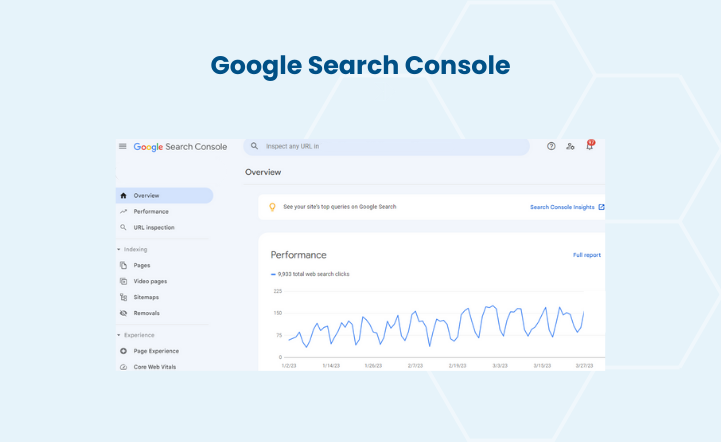 Go to the "Search Traffic" tab in the console and then click on "Search Analytics" to see the PASF queries related to the site.
Tips for Optimizing Content for "People Also Search For"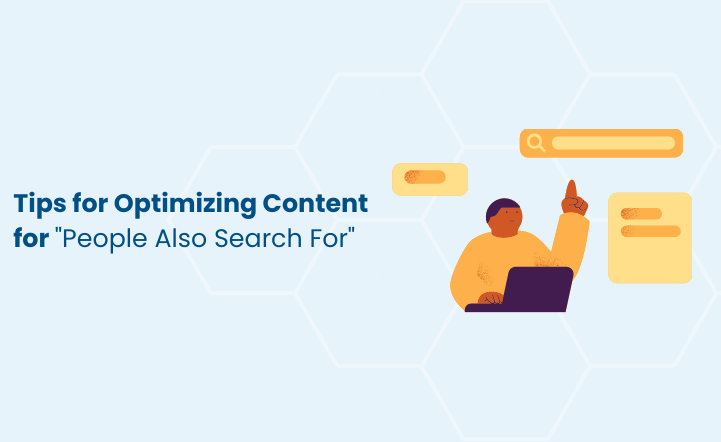 Having a list of PASF keywords can equip you to optimize the content for the keywords. Here, the key is to collect all related keywords and pick a primary seed keyword around which you can optimize the entire content. You can consider the remaining keywords in the list as secondary keywords.
You'll need to apply some effective tips to optimize your website content using PASF keywords:
1. On-Page Optimization
Irrespective of the keywords you target, you'll need to carry out proper-on page optimization to rank for the terms. In case you're new to the term on-page SEO, it's the practice of keeping your web pages optimized to improve their SERP rankings for all target keywords.
You can position the PASF keywords in the following parts of the website to rank higher:
The site title (make sure to start the title with the primary keyword)
User-friendly URLs that are short come with the primary keyword
Mets descriptions
In H1, H2, and H3 tags
Image optimization
In 100-150 words of the intro
2. Implementing the FAQ Schema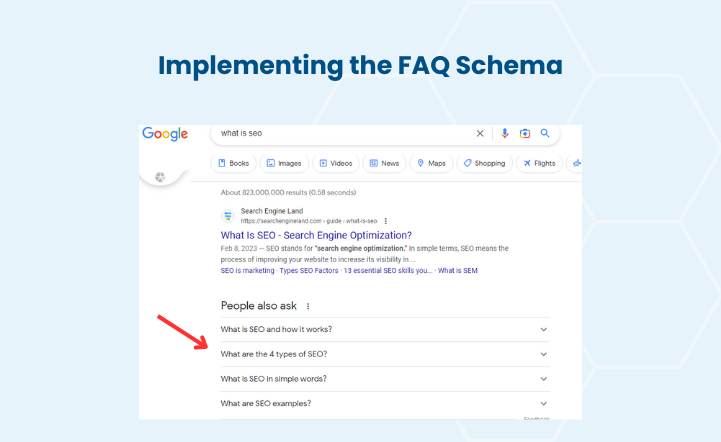 Leveraging the FAQs section is an underrated tactic for SEO that helps generate high traffic for your site. Applying the FAQ schema within pages and blog posts is probably the most effective technique to rank for PASF queries. It's a markup that can be added to any of your web page codes and contains a list of Q&A.
3. Understanding Search Intent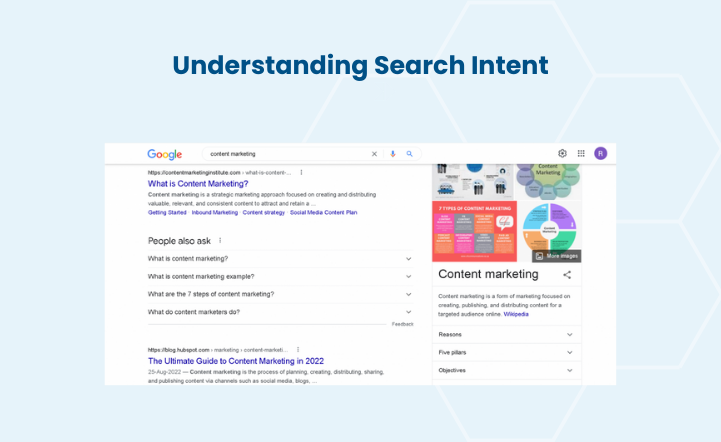 The PASF box was brought forth by Google to provide users with relatable content. So, if you're looking to optimize the site for PASF keywords, you'll first need to understand the search intent behind the keywords. In simple words, search intent helps you know the purpose of using a particular search term.
4. Finding PASF Topics
To start with, you can try revising the existing content you're targeting for PASF. However, irrespective of whether you're creating new content or revising old content, you'll need to focus on choosing the right keywords and topic. That way, you can design a knowledge graph and exhibit topical authority over a particular topic.
This also entails brainstorming "common sense" questions in your audience's mind regarding some specific keywords. As a result, you'll be able to develop content that can provide a proper answer to those questions. You should also keep an eye on how your competitors are working in this regard*. In case they aren't answering some questions or explaining a few topics sufficiently, the company can come to the rescue.
5. Optimize Meta Descriptions and Tags
We all know that Google considers the body of a content piece while deciding whether to feature it on People Also Search For. But if you didn't this yet, let's tell you that titles, Meta descriptions, and tags are also taken into account for PASF. That's why you shouldn't keep from optimizing these parts of the content for keywords centered around such topics.
Now, it's natural to wonder if a short meta title, URL, or description would at all affect PASF rankings. But these parts indeed have a considerable impact on SERP rankings as a whole- they act as guides for search engines. Thus, an under-optimized or non-optimized title, URL, and description can hamper the ranking and indexing.
However, this doesn't imply you can stuff titles, descriptions, and URLs to feature the content in PASF and PAA boxes. It can even degrade the existing SERP rankings for your site. The solution is therefore to research PAA and PASF topics and keywords, create and structure content based on them, and then provide relevant and appropriate titles, descriptions, and URLs that can tell people about the page.
While this research process needs you to go deeper to improve most site elements, the results will surely be worth it. Just make use of some of the effective tools we mentioned above and you'll get through easily.
How to Manage Duplicate PSF Topics
Here's how you can effectively deal with duplicate PASF topics:
1. Use Canonical Tags
In case you have multiple pages covering a single topic. you may use canonical tags so that Google can easily identify the original and the duplicates. This can help decrease duplicate content and ease the process of finding the required information. Ultimately, this can improve your search marketing.
2. Use Redirects
Multiple pages covering a topic can be managed using redirects- this way, you can transfer users from the duplicate pages to the original.
3. Design a Landing Page for All Associated Queries
Creating one landing page covering all associated queries can help reduce duplicate content as well.
FAQs
Q1. What's a major benefit of PASF for internet users?
With this google search feature, users can easily find topics or searches related to a search term without having to type or think of queries on Google. That's why it's a much faster way of finding related topics on Google for a user's query.
Q2. Is PASF available only on Google?
PASF is available on different search engines including:
Amazon
Google
Bing
YouTube
Q3. How can PASF assist in understanding brand sentiment?
The PASF feature is beneficial for gathering insights about customer sentiment regarding the company. Just type the brand name and examine the PASF suggestions popping up. This information can help optimize the website as per some specific searches.
Final Words
To round it up, you can optimize your site to appear in the People Also Search For (PASF) box with the right blend of creativity and top-notch SEO techniques. If you are having difficulty with PASF keywords in your website content, it may be worthwhile to consider using the expertise of professional SEO services. Get your content team to discuss and generate new ideas in your niche, and channel your blogs through the right media. Within a few months, at least one of your web pages/ blogs are sure to appear on a PASF box. If you have further queries or questions, feel free to get in touch with us at Ranking By SEO.
Signing off with best wishes!
Additional Resources: