This brief guide to technical SEO audit checklist for 2023 has been written to discuss important aspects of technical SEO. 
Technical SEO is huge. If incorporated correctly, technical SEO can give your website major traffic boosts.
But the point is,
What exactly should you do to leverage the power of technical SEO?
Well, this is what I'm going to discuss in this post.
In today's article, I will talk about a technical SEO checklist for 2023.
After reading this article, you will know what exactly you should do to fix technical SEO issues on your website.
But before we dig deeper, let's throw some light on the context.
What Is Technical SEO?
Technical SEO includes actions and activities that you undertake to make your website compatible with search engine guidelines.
Technical optimization of your website ensures that it will be crawled and indexed by search engines without any problem.
Here is how ace Internet marketer Neil Patel has explained the correlation between technical, off-page, and on-page SEO.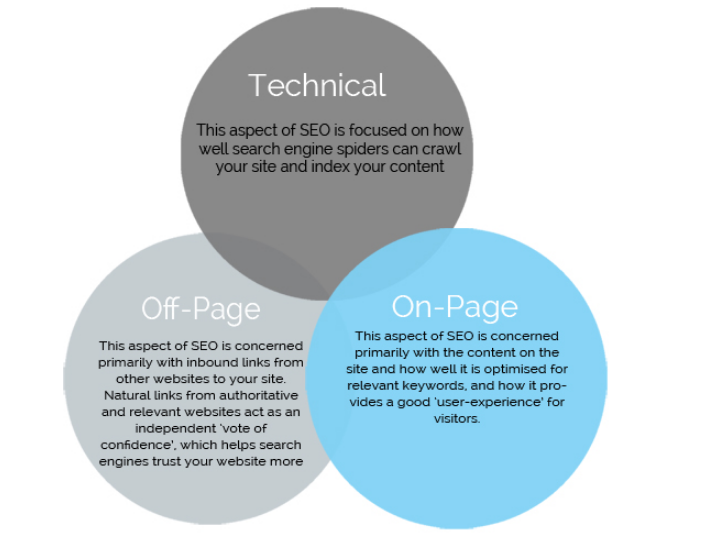 Technical SEO Audit Checklist for 2023.
If I were to write a detailed post on the topic explaining everything, I would have to create a long guide.
Instead, I will discuss a technical SEO checklist comprising of important pointers that affect search ranking.
Without further ado, let's dive in:
Google Findability Check
When was the last time you checked how easily visitors and search engines could access to your website?
Well, you should check the findability of your website from time to time to make sure that visitors and search engine can easily find your website.
Following are some pointers that you should focus on to increase your website's findability: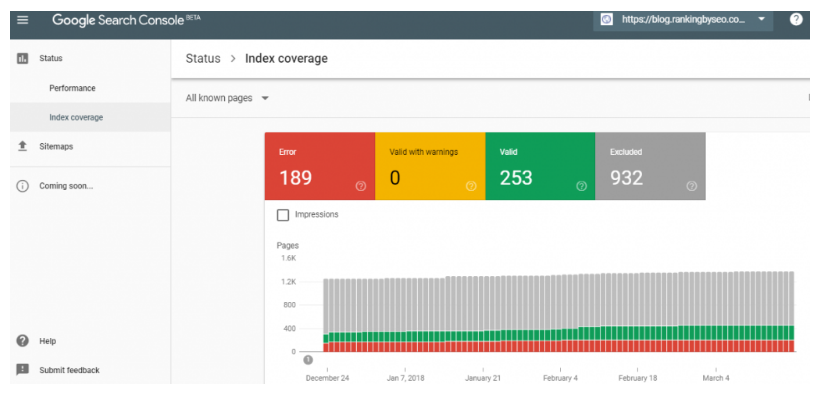 You should open Google Index Coverage report to find any index coverage issue. Why?
Google itself said,
Google may temporarily or permanently remove sites from its index and search results if it believes it is obligated to do so by law, if the sites do not meet Google's quality guidelines, or for other reasons, such as if the sites detract from users' ability to locate relevant information.
As Google keeps on weeding out poor-quality web pages and the pages with errors, it is important that you should make sure that your web pages are free from any error.
I have written a long post on how to fix index coverage issues detected in Google Search Console. It will guide you through the process.
Robot.txt Check
Robot.txt Org
has explained it well.

You can create Robot.txt files for non-image files, image files, source files that you don't want to appear in Google search results.
How can you check your site's robot.txt file?
Go to the Crawl Section of your Search Console and click on robot.txt Tester.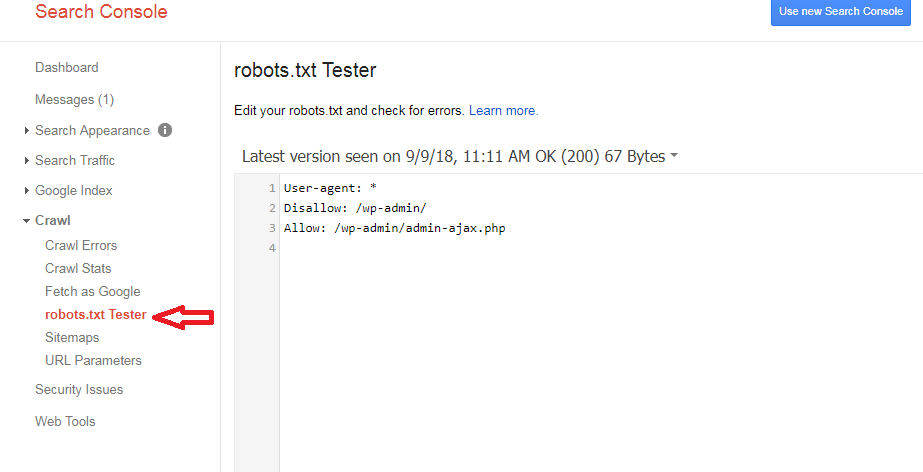 Here is the detailed guide on robot.txt optimization.
HTML Sitemap Check
HTML sitemap is an effective tool to distribute your link juice effectively within your website.
"It is an actual page of your website that outlines the complete structure of your site, and that links to all the important pages on your site," says Daniel Scocco in his article on Search Engine Journal.
Create a page on your website that links to all important pages of your website. And build and acquire links for this page. It will boost the SEO of your website.
XML Sitemap
An XML sitemap helps Google better crawl your website and understand it.
In simpler words, XML sitemap works as a roadmap to your website and lists all the important pages of your website.
It is easy to create XML sitemap with the help of online tools.
Here is how you can learn to optimize XML sitemaps.
Use of Pagination
Pagination is used to organize content on websites. If the content of any page of your website continues to more than one page, it is necessary to use pagination to let Google know that it is the same content, organized separately.
Here is what Google suggests about paginated content.

Read the detailed post on indicating paginated content to Google.
Canonical Tags
If the same content appears on more than one URL of your website, it will create the problem of duplicate content.
To solve this puzzle, webmasters use canonical tags that tell Google that particular URLs are the master copies of those pages.

Here is a useful resource to canonical tag best practices.
Custom 404 Pages
If your server cannot find the page your readers have requested, it will return with a 404 error.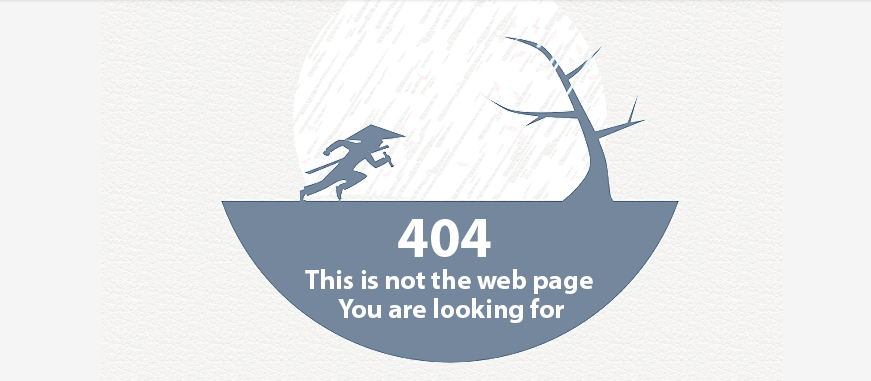 Common reasons for 404 pages are the page was deleted, server malfunctioned, users typed wrong URLs, redirection wrongly configured etc.
Google Search Console will tell you about 404 page errors. For effective technical SEO, you must find and fix 404 pages.
Structured Data
Most search engines encourage webmasters to use structured data, and doing so helps search engines to show rich results that stand out from the crowd.
As content with structured data gets noticed better than that of without structured data, it improves click-through rates if you use structured data on your website.
Read this Beginner's Guide to Structured Data for SEO to know more about the topic.
Server Uptime
Your website's stability matters a lot.
If your website is facing repeated downtime, it will affect your ranking. That's why you should keep tabs on your website's performance and fix server or hosting issues if there is any.
You can use Pingdom to check the health of your website.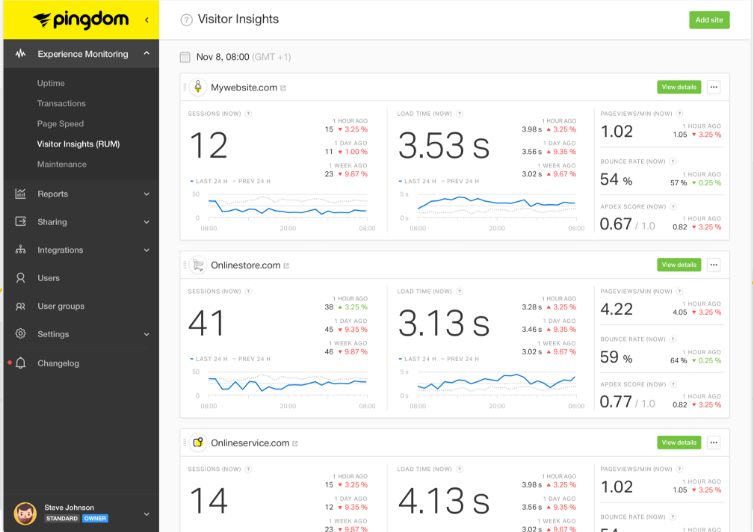 Website Structure Check
The architecture of your website is critical to the successful technical SEO. The followings are some tips on the important aspects of website structure.
Breadcrumbs
Breadcrumbs are secondary navigation to help visitors where they are on websites.
Breadcrumbs not only help users to navigate through content heavy websites but also help search engines understand the navigation of the websites.
To leverage the full power of technical SEO, you need to enable breadcrumb on your website.
For detailed info on breadcrumbs and SEO, read this article published on Search Engine Journal.
Top Level Navigation (TLN) Analysis
TLN is main menu and navigation on your website and has a tremendous impact on overall user experience and search indexation.
You can check our website's top level navigation.
A thumb rule for good TLN is you should link all of your top pages to TLN, and visitors on your website should be able to go where they want to go in minimum clicks.
Also, you should use SEO optimized titles in your TLN.
Footer Analysis
As you cannot link every of your website to TLN, you should do it in the footer of your website. By doing so, you will pass equity to other pages.
Read this blog post to know website footer design best practices.
Site Depth Analysis
Site depths is how many clicks your website pages are away from the starting URL (Homepage).
Most SEO managers suggest that you should keep important pages (that you want to rank) within 4 clicks from your home page.
URL Analysis

URL optimization is an important part of technical SEO.
You should check the URLs of your website and make sure all of them are properly formatted.
Always use a hyphen (-) to add space in URL string.
Also, you should focus on using more absolute URLs.
Here are the 15 SEO best practices for structuring URLs.
Redirect Checks
Have you forwarded old URLs to different URLs?
If yes, then you need to check redirects to make sure that it is properly done.

Image Source: Moz
To know SEO best practices for redirects, read this article on Moz.
Link Analysis
Link analysis is an important part of the technical SEO audit of your website.
Not only should you check internal links of your website, but you should also check external links of your website from time to time to make sure that your website follows Google's guidelines for Link Schemes.
Site Speed Analysis
Pagespeed is a ranking factor.
If your site slow, you might not rank well on Google.
Google PageSpeed Insights is an awesome tool to analyze your website's performance.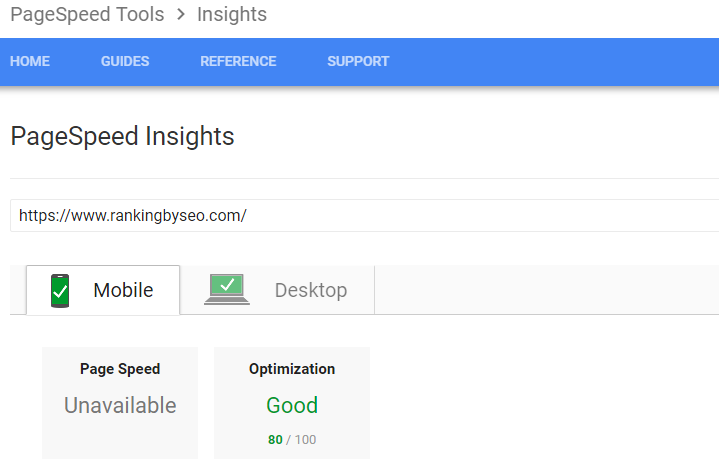 The best thing about PageSpeed Insights is that this suggests you quick fixes as well.
Mobile Friendliness
Well, Mobile First Indexing is already here.
If your website is not mobile friendly, your ranking will suffer.
We are living in a time when mobile searches are more than desktop searches. So it is imperative that you should adopt the best Mobile SEO strategies.
Social Media Integration
Social media integration into your website offers many benefits. In addition to building your brand and reputation, social media integration also helps you to expand your network to grow your business.
Conclusion
A good SEO strategy cannot be completed without covering technical SEO thoroughly. Follow points explained in this technical SEO checklist for 2023 to improve the technical SEO of your website.
What about you? Do you want to add anything to this technical SEO audit checklist 2023? Please leave it in the comment section. I'd love to know about it.
Additional Resources: