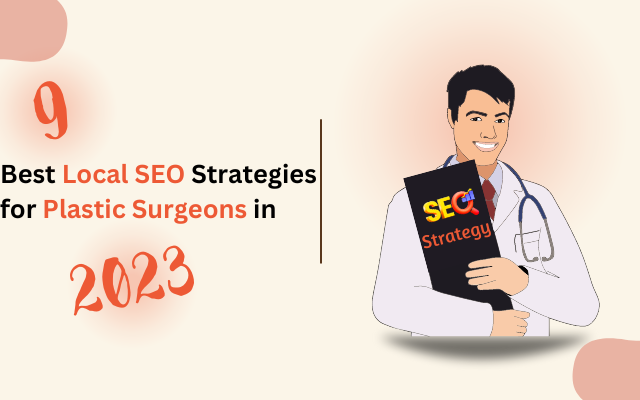 As more and more businesses are consolidating their digital presence to propel growth, it has become a necessity for plastic surgeons too.
Note that this journey of acquiring new leads has to begin in and around the locality of your plastic surgery clinic. After all, a prospect would always value a reliable plastic surgeon practicing nearby. That's why you'll have to kickstart your online marketing activities with local SEO.
Don't know where to start? We're here to guide you from scratch. Do stay with us till the end.
1- The Importance of SEO For Plastic Surgeons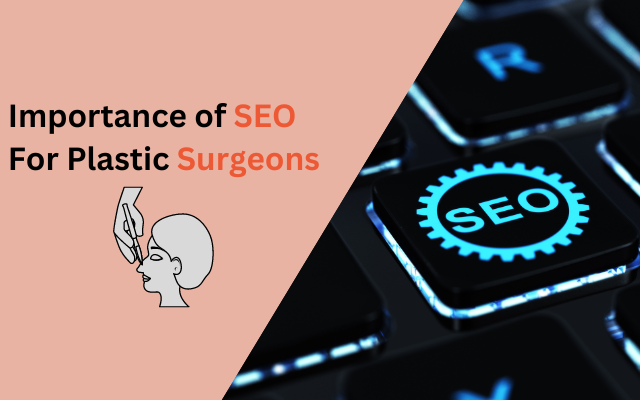 Many plastic surgeons tend to think that designing their website efficiently and utilizing mere word of mouth is enough to popularize their practice locally. But managing your SEO activities the right way is equally important for today's plastic surgery clinics. Here's why:
Yellow Pages Have Gave Way to Google
There was a time when finding new patients required publishing ads in Yellow Pages and thereafter, plastic surgeons had to await calls from prospects.
But today's practitioners count on the web to a large extent as 95% of patients search online for plastic surgeons. Google is the dominating force in this regard, with most practitioners registered on the platform. So, the ones who haven't brought their business online are bound to lose out on prospective patients.
Swift Results
Locally practicing plastic surgeons are at an advantage over more acclaimed ones as they only need to compete against their local counterparts. Plus, many such competitors may have not harnessed local SEO practices yet. That's why utilizing such a targeted campaign can help you reach the first page of the local rankings in merely 30 days.
Free traffic
Advertising might have evolved rapidly in the past few years, but it's still one of the most expensive forms of marketing for any small business. In contrast, organic SERP rankings can provide you with a continuous stream of traffic for free, that you can convert into clients with a little more effort.
2- The Best Ways to Incorporate SEO In Plastic Surgery
Optimize Your Google Business Page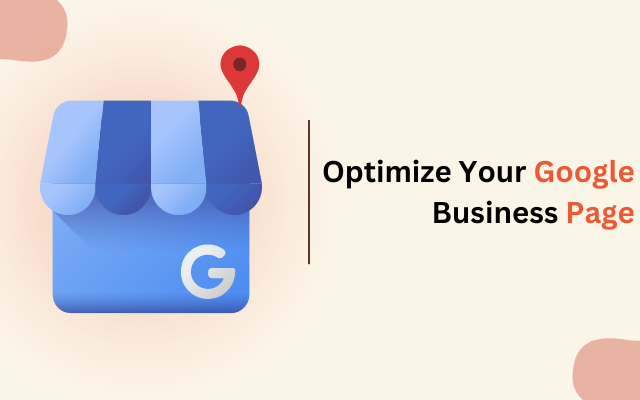 First and foremost, it's essential for any enterprise to maintain a "Google My Business" page nowadays Google My business is the most viewed
For any enterprise of today, creating a Google business page is crucial
Firstly, know that a Google business page is crucial to creating a sound online presence nowadays. That's why we'd recommend creating one right away if you haven't done so yet.
This free CRM page is sure to make your cosmetic surgery practice more visible on Google and attract more patients in the process. You can use it to easily update or manage your listings across different online platforms. Start by filling out all the NAP details (name, address, and local phone number) and ensure they're consistent across different directories.
These details should also be the same on your social media pages, websites, and business cards so that visitors find your business fully legitimate. Next, you'll have to verify the page to get a confirmation from Google that the setup is complete.
As for the description, make sure not to extend it to more than 100-200 words for the best results. Dedicate one or two lines to describe the services you offer, mentioning the name of your practice and the city you're operating in. Additionally, you can write a bit about your background and the reason why plastic surgery patients like your service.
Another important aspect of a Google business page is the categories feature that makes an enterprise more accessible to internet users. In this section, you need to mention the different services provided in the clinic. On a side note, don't just stick to generic terms such as plastic surgeon and include additional specialized services you provide.
Apart from that, a Google business page needs to have engaging and unique posts that provide true value to your potential patients. You can include posts on lifestyle stories, articles about eminent professionals in the field, simplified accounts of different procedures etc.
Ensure that you add a CTA after every post to enable prompt action from the audience.
That said, you'll need to optimize the page effectively to make it rank higher on search engines like Google. Here are some of the most effective tips to adopt:
Keep track of all business listings and update them regularly
Include the most relevant keywords in the description
Add videos and photos to enhance trust and credibility
Claim all your duplicate listings
Make use of the insights tab to improve your page
Set Up A Local Events Page
It's no secret that businesses are leveraging awareness programs and seminars to interact with potential clients in a better way. So, you shouldn't stay behind in this regard- make your clients better informed about the surgical procedures in your clinic and the unique elements of your practice.
And to spread the word to the desired number of potential patients, you'll have to utilize a local events page built for efficient digital marketing. Such a page will provide users with the date and venue for the event and will let to register with a few clicks.
Take a look at how best to create and optimize a local plastic surgery events page:
Select an efficient system to where you can house the events page online
Make sure the page is user-friendly and optimized for mobile devices.
Incorporate a "Click-To-Share" feature for all attendees.
Accept any user-submitted event listings to the website
Keep the more popular events above the fold on the home page
Related: Plastic Surgeon SEO: The Complete Guide
3- Use Keywords Intelligently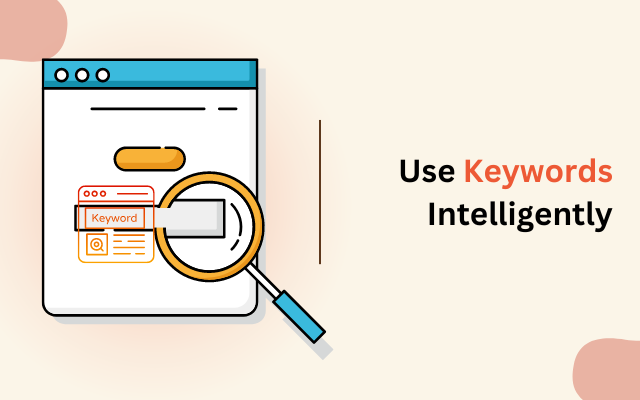 Keyword listing forms the foundation of any local plastic surgery SEO campaign, so you'll have to be really careful while choosing the most relevant ones for your business. For instance, while some plastic surgery specialists may require keywords like tummy tuck, facelift, and cosmetic surgery, others would require a different set of primary keywords to achieve a respectable rank.
After you've completed the fundamental step in SEO keyword research, set up a Google AdWords account to derive access to its free tool Keyword Planner. This tool lets you input chosen keywords and keeps you informed about the traffic they earn over time. Also, it can provide suggestions for additional keywords that you may not have included in your list.
Such exhaustive data can help you select the most relevant keywords based on your SEO needs. Such keywords can be categorized into two types based on their search intent:
Research Intent
Keywords are used with research intent by prospective patients who are just exploring different plastic surgery treatments. Such a prospect might go for plastic surgery in future but isn't currently ready. For instance, people searching for "non-surgical rhinoplasty" may be unhappy with the nose, but have just begun considering such options.
A point worth noting here is that you should keep research intent keywords on low priority since they take longer to boost conversions. But ensure you don't get rid of them since they work well for FAQs and blog posts. Using research intent keywords can help introduce you to prospective patients arriving at your plastic surgery website or business listing page when they're ready to get work done.
Buying Intent
Keywords used with buying intent indicate that prospects are ready to undergo surgical treatment at your clinic. For instance, the keyword "non-surgical rhinoplasty Ohio" will probably be used by someone chosen this surgical treatment in particular. The primary focus of local SEO campaigns should be to procure instant keywords as they give rise to the fastest results. Incorporate them strategically on the homepage, and use them for the service pages as well.
4- Incorporate Location-Specific Keywords
Utilizing ALT tags specific to the location of your practice will prove quite lucrative for surgeons relying on mobile devices to search for patients. But if you aren't optimizing images with similar tags, it might put you behind competitors. This might not help local businesses rank higher in the Search Engine Results Pages, but adding such tags is essential to optimize an image.
The most effective tricks to optimize images using location-specific tags are:
Focusing on descriptive keywords
Including targeted keywords in the Alt text
Identify duplicate images and change ALT attributes accordingly.
Make the posts and images shareable
5- Earn A Spot in Online Directories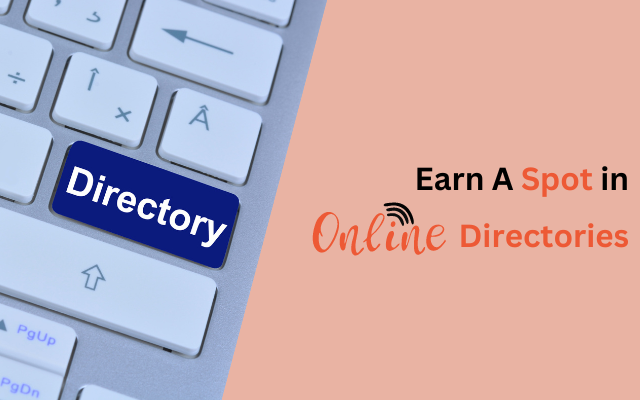 There's no dearth of online directories for companies including plastic surgery businesses. So, you'll have plenty of options to list your services and get valuable backlinks to their site. It can also help you reach potential customers who aren't aware of your business but might need such services for a relative or friend.
An ideal approach towards listing your business online should be to:
Decide beforehand on the directories where you'll want to submit the site
Provide a thorough introduction to your plastic surgery practice
Revise the description on a regular basis
Revise the business description regularly
Some leading directories for plastic surgeons include The Aesthetic Society, The American Society Of Plastic Surgeons, and Healthgrades.
6- Ask for Reviews from Your Patients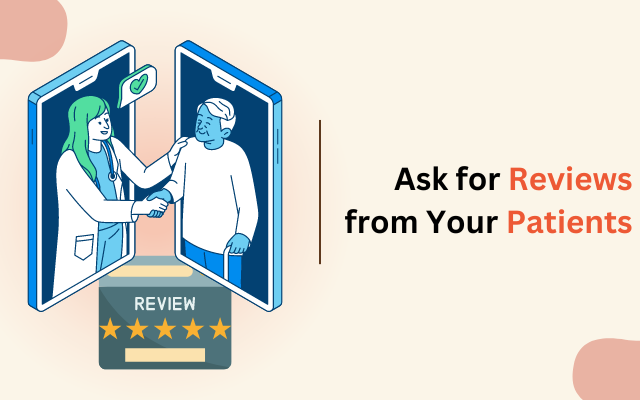 Ultimately, your digital presence seeks to provide valuable information to a potential client. That's why adding genuine and insightful reviews to your website and all business listings will be a useful option. While reviews serve to inform potential patients about the quality of service and other essential details, they also provide assurance that the clinic/practice is legitimate.
84% of people consider client reviews to be similar to an acquaintance's advice. Thus, when it comes to your online reputation, you'll need to ensure the practice is spoken about and rely on the communication through word of mouth.
Here's how plastic surgery businesses intiate review requests on Yelp and Google:
Include a direct link to the clients' website. This will make it easy for them to leave reviews.
Add links to the review page in all your confirmation emails.
Personalize the review request by following up with an email written specifically for that customer. Follow this for all your clients to ensure reviews are posted consistently.
Ask your employees to fetch positive reviews from a satisfied customer. Also, make sure to post those reviews on your social media accounts.
Handle any negative feedback from customers tactfully by trying to solve their issues.
Related – Importance of Online Reviews and Testimonials for Plastic Surgeons
7- Track Your Local SEO Efforts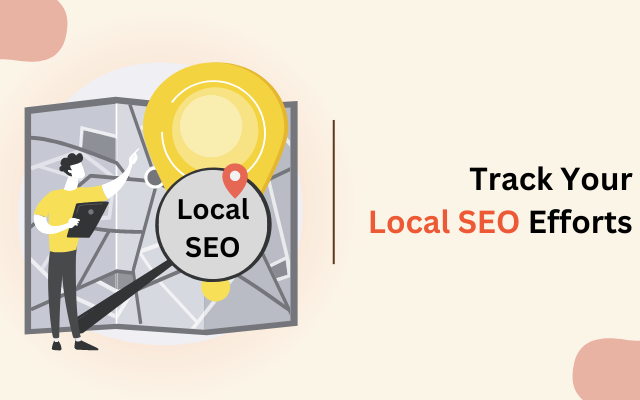 To determine the success of a local SEO campaign, you'll have to analyze its performance metrics and identify the areas that still have to be modified. While there are lots of methods to analyze your data, these three-core metrics will matter the most:
Traffic
Monitoring the traffic for your website is a crucial aspect of analyzing site performance. And Google Analytics is the most reliable option in this regard. It lets you view the total traffic, the percentage of visitors who've found you through Google search, and the traffic for every webpage. It's best to check the report at least once every month to keep a watch on the long-term trends.
Rankings
Search results on Google are customized based on the previous browsing records of a user. Thus, the only way you can know the actual Google ranking is via an online tool. Do note that the Google Search Console, earlier known as the Google Webmaster Tool, is the best and easiest tool to start with. Once your webmaster installs the application, you'll have to check the search results once or twice every month for a proper idea about the SERP ranking for your business.
Plastic surgeons seeking a deeper insight into the rankings can opt for a paid tool for tracking SERP ranks. SERP API is a good option for technical SEO experts and marketers as it's an API that provides raw data and lets you access the Search Engine Results Page.
Conversions
A conversion refers to a particular action that a prospective patient performs in response to your promotional efforts. In the case of a plastic surgeon, this might imply a free consultation. In the case of Google Analytics, you can track both phone and web conversions, learn the services that drive maximum conversions and locate the web pages with the highest and lower conversion rates.
8- A Virtual Office Tour for Your Clients
We live in a world where the internet can very well be the first point of contact between patients and doctors. As such, a virtual office tour can enhance your credibility to a great extent and raise consumer appeal on the whole.
A virtual tour would let you showcase the uniqueness of your practice. here's how you can efficiently implement this feature into your website:
Use a still camera to conduct a test shot of the space. This will provide visitors with a prior idea of what a 360-degree video shoot can look like.
Develop a high-quality video recording of the office space.
Rope in a professional video editor if you don't have the internal resources.
9- Create Appealing Professional-Grade Videos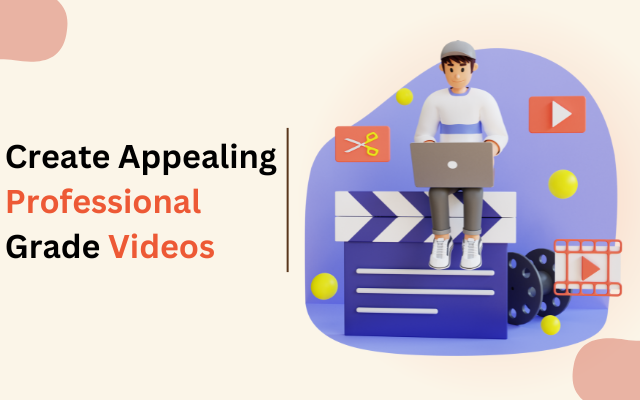 Videos appear on top of any SERP, and hence are more likely to be viewed by prospects who wish to know more about your plastic surgery treatments. That's why you'll have to incorporate search engine optimization into your video posts to attract more viewers and enhance the rate of conversion.
On a side note, don't forget to include a link to your website in the description of every YouTube video. A higher number of backlinks to your site would naturally increase the chances of the patient opting for your plastic surgery treatments.
Related: The Complete Guide to Ranking Videos on Top
Final Words
All in all, localized content and links are immensely important in optimizing the digital footprint for plastic surgery practices. This makes it a must for such an enterprise to add web pages optimized for local search and incorporate local SEO in online listings.
Additionally, some data aggregators can make local citations and review signals initiated by local customers. And major search engines consider such inputs with regard to local-oriented rankings. Thus, it's important to consolidate your SEO efforts to ensure your business is properly represented online.