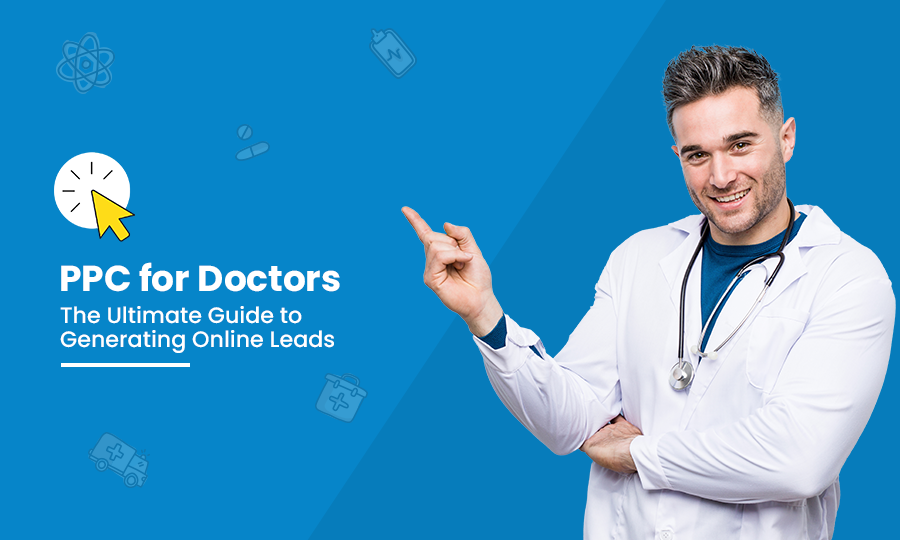 Today's healthcare market is extremely competitive. It is based on one motto, 'survival of the fittest.' Having excellent medical facilities and outstanding skills alone might not help much if you don't couple it with a superb digital marketing strategy that includes PPC for doctors.
Banking solely on SEO might be a mistake as it takes time to get results, especially if you are starting off new. If you want a head start for your business, coupling organic and paid search for doctors is the right way.
PPC for doctors is a powerful tool. While SEO is time-consuming, PPC can instantly bring your business name into the limelight. Pay Per Click Advertising for Healthcare Practices might cost money at first, but the ROI is immense and, most importantly, IMMEDIATE!
In this blog, let's explore the various aspects of Healthcare Paid Search Marketing.
5 Reasons: Why Doctors Should Use Pay Per Click Ads?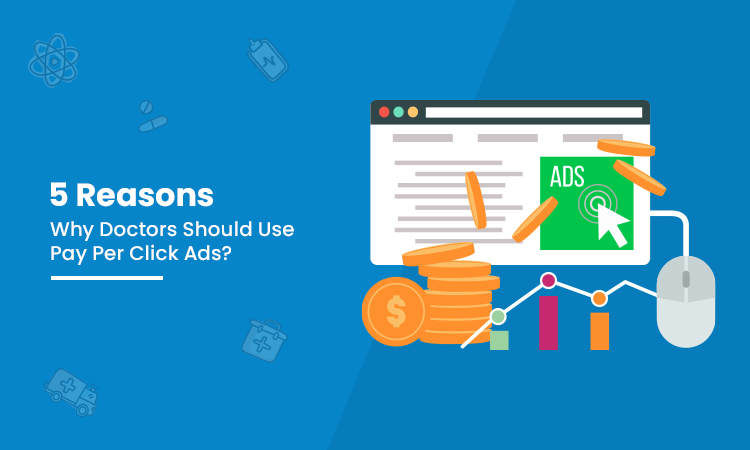 1. Your Practice Shows Up on Top of the Page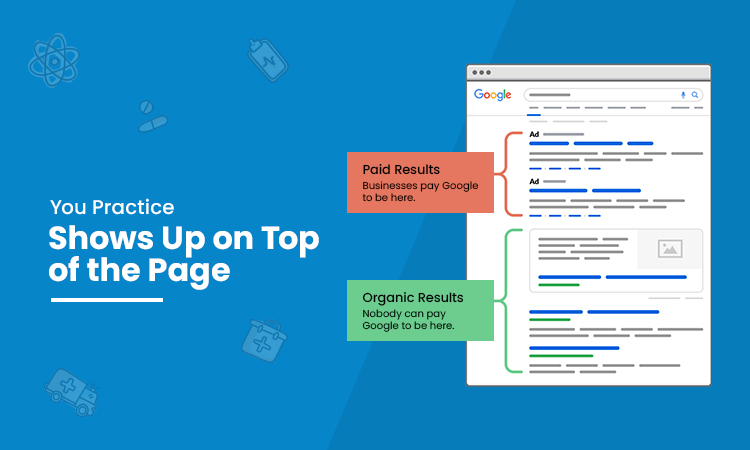 Most healthcare professionals who shell out bucks for driving inorganic traffic choose to display and search ads as their primary resort. These paid advertising practices show up your business name on top of the SERPs. However, the placement of the Ad depends on the bidding.
2. Target Marketing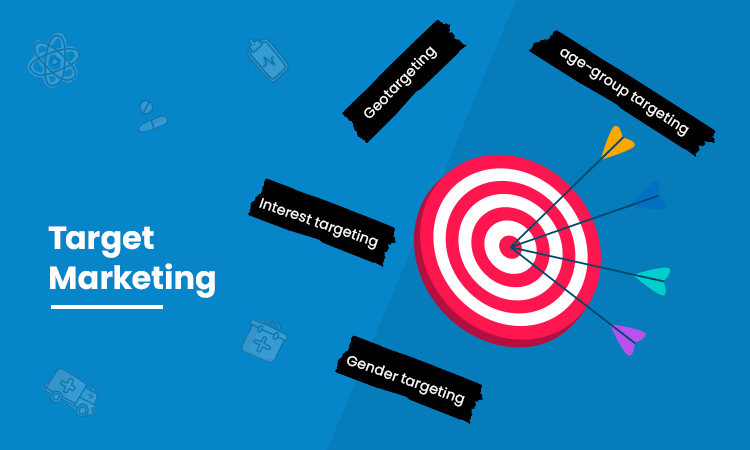 One of the most important reasons for doctors to use medical PPC is because PPC on both social and search media can be optimized with geotargeting, gender-targeting, age-group targeting, etc. This feature enables you to run ads on the devices of people who are susceptible to the field you specialize in.
For example, if you are a gynecologist, you would rather want your PPC ad appears on the device of a woman. If you are an ophthalmologist, you might want to target old people as they are more susceptible to eye-related issues. Similarly, if you are a trichologist (hair doctor), you are likely to approach people above 40 years of age, as generally, that is when people start having hair-related issues.
3. Easy to Tweak the Campaign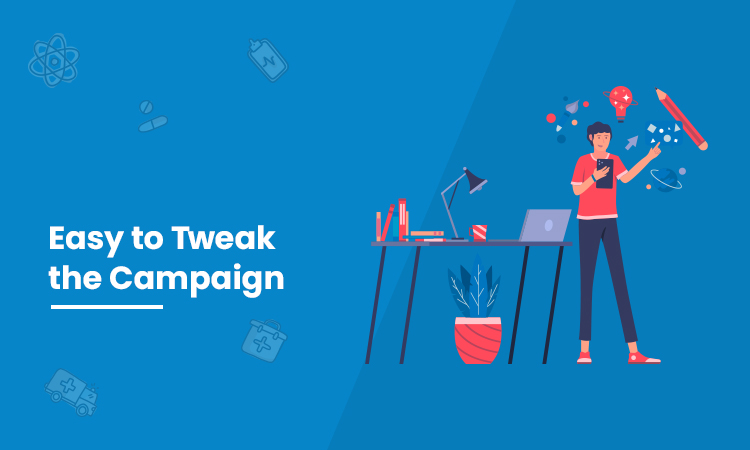 Unlike traditional advertising patterns, search engines and social platforms give you the liberty to adjust your campaign. This is especially true with Google. With just one click, you can adjust your budget, ad copy or make any other necessary changes that are needed.
It gives you the flexibility to adapt to the changing situation. If any of your PPC ad isn't working, you aren't stuck with it. You can simply call your agency and devise a new ad to try out a new course.
4. Pay only for Ads that are Clicked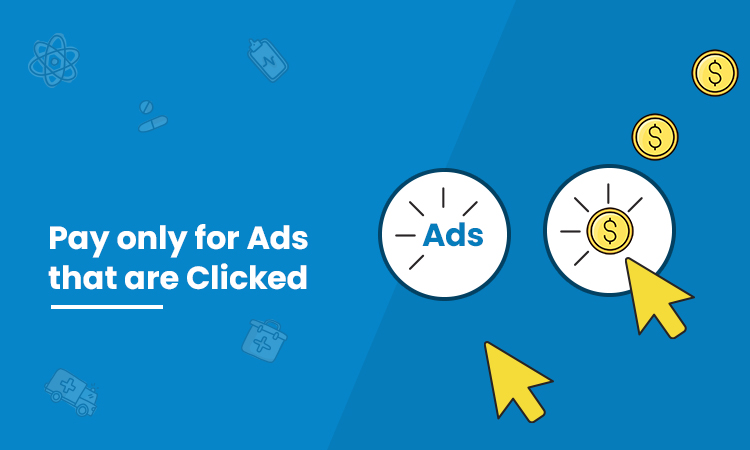 In the medical field, it is an established fact that PPC helps in gaining recognition and increasing business. And both are equally important in this field. With this type of Ad campaigning, you will only pay as per the number of clicks.
Millions of people might see your ad displayed on search or social pages. But with PPC, you will pay only when someone clicks on the link. It means once you are through the bidding process of Ad placement, you don't have to pay for the thousands of views that the ad garners sans clicks.
Every view of your medical advertisement spreads awareness regarding your practice. This can have a far-fetched positive impact on your patient count.
5. Gives your Practice a Competitive Advantage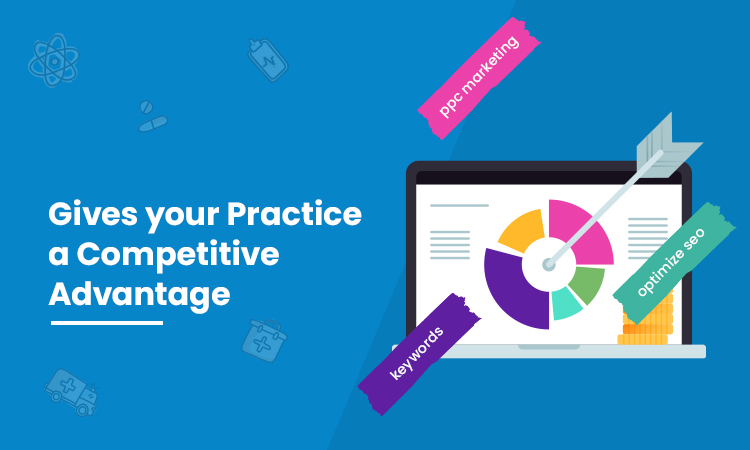 In certain specific medical fields, the competition goes on at a breakneck speed. It makes the survival of new healthcare businesses tough. This is especially true for smaller medical practices.
PPC Marketing for Doctors helps you gain an edge over others. You can bid on high-competition keywords to get traffic to your website. A thorough paid marketing with a highly optimized SEO can just be the trick that will set you as the number one medical practice in your locality.
7 Steps of How Does PPC Advertising for Doctors Work?
In this segment, let's discuss the technical aspect of PPC. Here we will discuss how PPC advertising works on search engines. There is also a creative aspect, which we will discuss in the next segment.
Let's delve into how you can make use of search engines and virtual social platforms to get more patients.
Step 1: Fix a Budget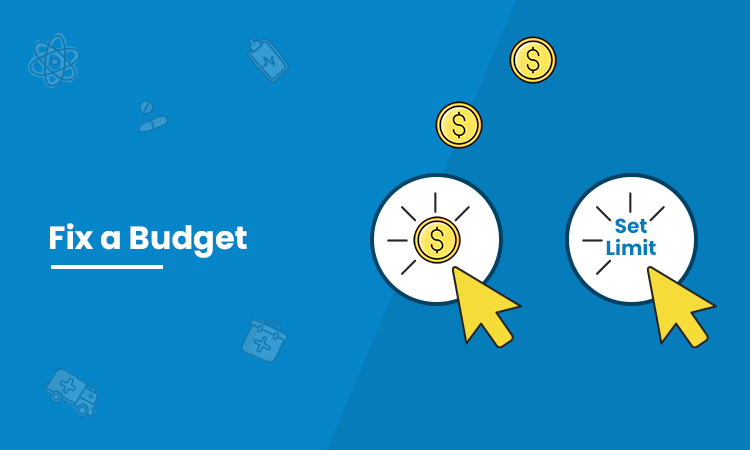 If you are reading this blog, it means that you are already harboring the idea of launching a PPC campaign to boost your healthcare practice. Let's first establish one thing. PPC search marketing costs money. The average cost per click rate can range anywhere between $1 to $10 the search network.
If there are a lot of bad clicks, it can empty your pocket in no time. Hence it is vital to set a cap, especially for beginners.
We advise you to go to your Google ads account and set a budget, i.e., if you are running your PPC marketing on Google. Doing this ensures that your end will never go above a certain limit. From the Google ads account, you can also pause or fine-tune your ad spend at all times.
Step 2: Choose Keywords Wisely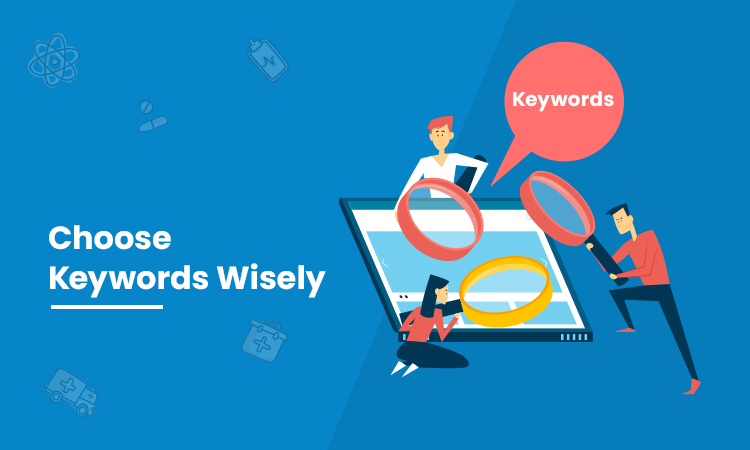 The success of the paid search for doctors can only bring success if the right keywords are targeted. Any set of specific keywords only holds value when patients are searching for them. If no one is searching for a keyword, then targeting it is worthless.
However, targeting only high-competition keywords can make the journey hard for you as ranking these keywords are harder.
To get new leads for medical practices, you have to choose a combination of keywords with high search volume, keywords with low search volumes, and long tail keywords.
Step 3: Bidding
This is where all the action takes place!
To get your PPC for doctors campaign going, you need to bid on keywords and the placements of the Ads.
Typically, a place on the top of a Google search page will cost you more. Similarly, targeting high-competition keywords can cost a ton.
Ads placements on the bottom or the side of a page come at a relatively lower cost. Similarly, bidding on keywords with lower search volume is more cost-effective.
Step 4: Geo-Targeting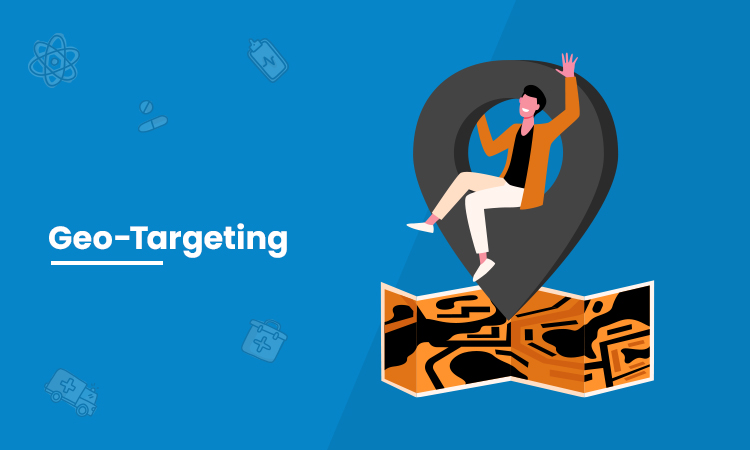 Geo-targeting refers to the practice of targeting online visitors of a particular locale. It is mainly used in the cases of the service industry. For paid search for doctors' advertising, Geo targeting is indispensable.
A doctor generally wants to drive in traffic from his or her locality and areas around. Hence, a person clicking on a PPC Ad from another country is only a waste of resources. Hence, the geo-targeting features on Google, Bing, Facebook, YouTube, and other platforms are a major money saver.
Step 5: Creating Ads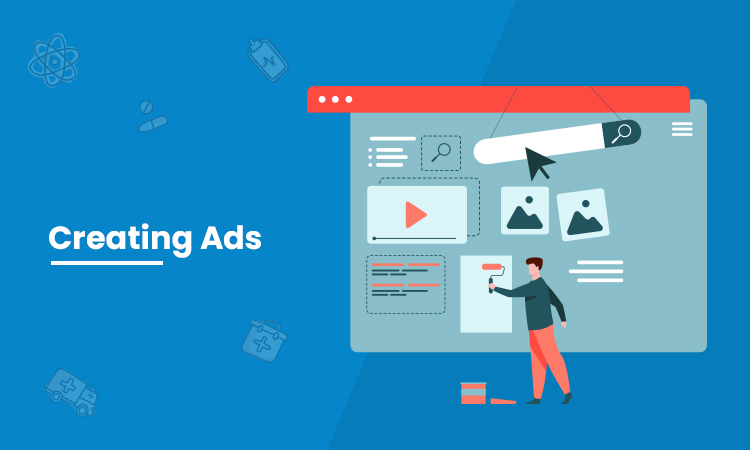 At this stage, you are all set to make your entrance into the digital world. All you need is a few good advertisements at hand that can fetch new leads. PPC for doctors will only work if you have a convincing advertisement for conversion.
If you have the necessary skills for creating ads and you do the much needed-content marketing, congratulations! You can possibly get through this yourself.
Alternatively, you can also contact a service provider of Pay Per Click Advertising for PPC for doctors.
You need to decide the type of Ads you want to run on Google ads and other social platforms. For instance, for an effective paid search for doctors marketing, search ads are the most effective. However, remarketing and display ads work fairly well in bringing traffic to landing pages.
If you are running an ad campaign on any of the socials to increase awareness, video PPC ads hold the most value.
Step 6: Optimize Your Landing Page
Creating a PPC ad for doctors is not enough. You will have to check where that Ad makes the visitors land. Most healthcare professionals make the mistake of linking the ad directly to their homepage, which isn't the best choice.
Specific landing pages delineating different services you offer are a must addition to your site. If your advert concerns a particular type of medical service, for example, gastrointestinal checkup, gynecological checkup, etc., link your PPC ad to those specific pages.
Including a CTA(call to action) is a good decision in a PPC ad. If there is a CTA, link the ad to the appointment page.
Yet another great for lead generation is through CRO, or conversion rate optimization. CRO is the process of evaluating all factors on your website. It checks which elements are working best at getting the visitors to take action on the website, such as leaving their contact details, filling out inquiry forms, etc.
CRO test is one of the best ways to boost the number of visitor appointments to your hospital. Hence, doing it is a way to get your healthcare business going.
Step 7: Tracking the Analytics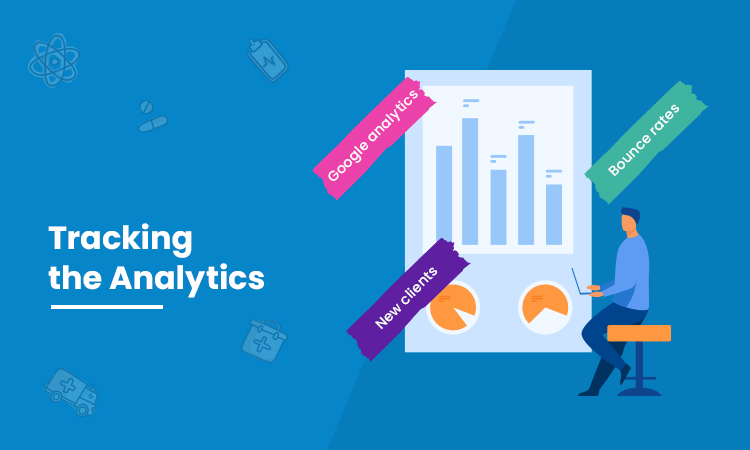 It's like visiting square one after making a 360-degree circle. When it comes to PPC for doctors and healthcare practices, this is the most vital part. You can use several tools, including Google Analytics, for tracking the results.
Tracking a PPC campaign is imperative. It gives you vital insights regarding how potential leads interact with the ads, the number of new clients, bounce rates, etc. This is the stage at which you understand how to tweak your PPC strategy for better lead conversions.
The Creative & Analytical Aspect of How to Develop a PPC Campaign for Doctors?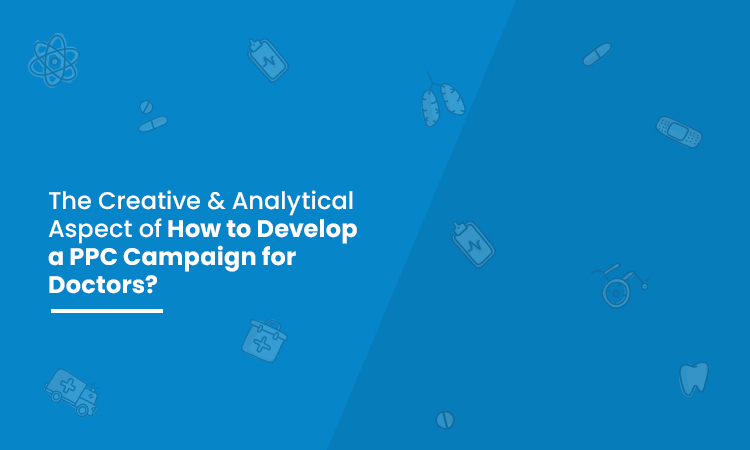 If you are in the medical profession, getting a degree and having excellent skills just isn't enough! Things are digital today, and if you want to earn profit in the medical field, you will have to keep pace with the changing order!
The answer is simple, to get your business running and flourishing! But there is an art to doing this marketing campaign. Let's have a look at the steps to drive traffic your way.
Of course, the workings of social platforms and search engines have a pattern, but we will talk about that later.
SWOTs: Keep Your Enemies Closer!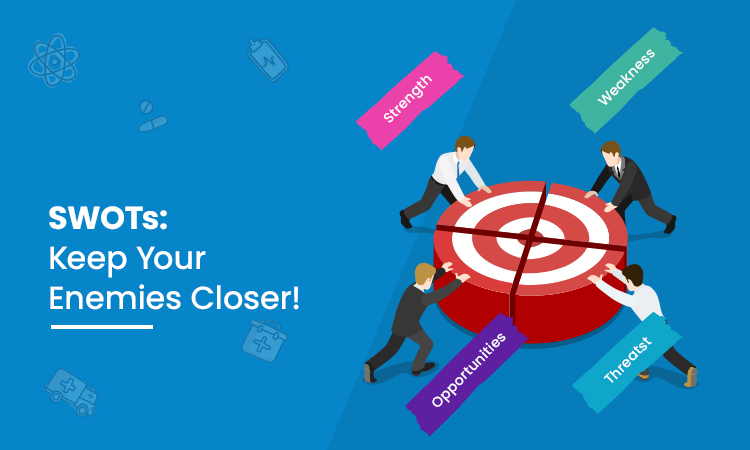 SWOTs stand for 'Strength, weakness, opportunities, and threats.' If you want a strong online presence for your healthcare services unit, you will have to first study the ones who are dominating the medical industry.
It is an established fact that your skill is your strength. Before launching any paid search ads, devise your PPC strategy well. Study your competitors. See the keywords your competitors are targeting.
Take note of their strengths, as they must be doing something right to rank on the first page of Google search results. Search whether your competitors are leveraging the power of any other advertising channels.
Once you have all the data at your disposal, you are ready to take the first step of launching a PPC for doctors campaign.
Establish Smart Goals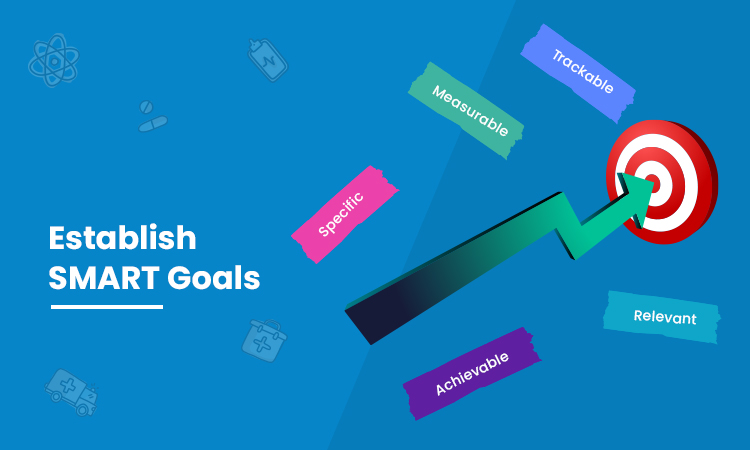 While setting foot in the field of PPC for doctors, it is crucial to know 'why you are doing it in the first place'?
And the answer can't be "because everyone else is"!
You need to have a specific objective in mind. Do you want to increase awareness of your medical practice? Do you want to increase footfall in your healthcare facility? Or both?
Remember, your objective should be S.M.A.R.T- Specific, Measurable, Achievable, Relevant, and Trackable.
Once you have a set goal in mind, you can move on to the next step of devising a good strategy for paid search for doctors.
Search Engine vs. Social Ads: Which Platform is best?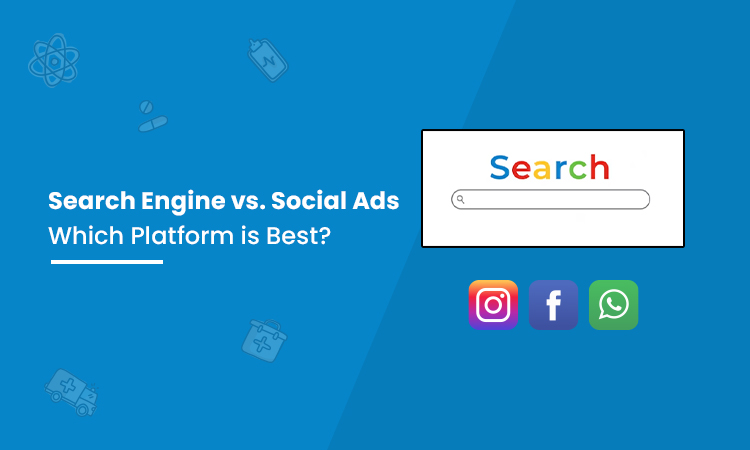 You can run PPC for doctors' ad campaigns on social media platforms. Facebook, Instagram, and YouTube Ads are the best way to increase awareness, do promotional marketing, and interact with patients.
Google Ads and Bing Ads are the best search PPC platforms that can instantly garner new patients.
In 2023, Google dominates the desktop search engine market share worldwide by 87.73%. Hence it can bring the most qualified leads to your landing page. However, conducting PPC ads on Google can be a costly affair. Bing Ads, on the other hand, is rather cost-effective.
Set an Offer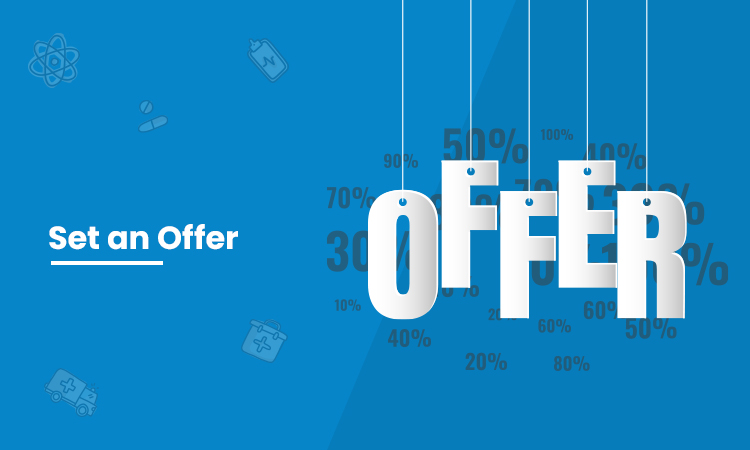 Every market works on the principle of demand and supply. The medical field is no exception!
You have to have something that potential patients want. Or why else would they visit your practice?
It isn't a mandate that you always offer them a discount. When it comes to choosing healthcare facilities, cost-effectiveness isn't the first priority for most. However, the cost should not be exorbitant or unaffordable either.
Instead, run your healthcare PPC campaigns by marketing your expertise as your USP.
Get Creative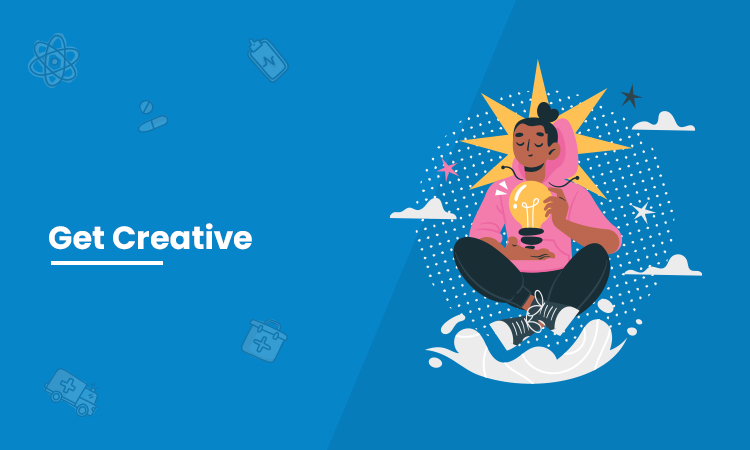 All your technical digital marketing strategies might lick dust if your ad copy isn't creative or attractive enough to get new patients.
For Google, Yahoo, and Bing ads, PPC ads are limited to texts and links. You will have to be creative while sounding professional while formulating the text Ad copies for your medical practice.
PPC for social media platforms can be a tad more interactive, where you can add images and videos to texts.
No matter what forms of PPC strategies you use, you will have to have creative prowess. If you think this can be a bit much for you to handle, you can always contact or hire the best PPC management company for their professional services.
Regardless of the platform you choose, it is best to have a few versions of your Ad copy to avoid a lackluster affair.
Track the Progress of PPC Campaigns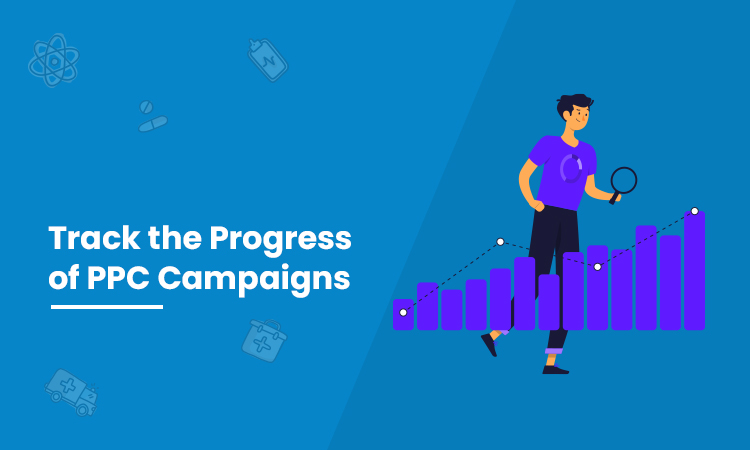 The performance of advertisements on social media platforms and search engines should be tracked. Even if you start to get immediate results because of a good CRT, you still need to track the results.
Solid analytics holds a mirror to your paid search for doctors marketing strategy. Even if you have acquired enough new patients at a good conversion rate, you still need to track the progress to get measurable results.
Your website needs analytics to know where the search traffic is coming from. It will also give you insights into which are the unexplored zones of your healthcare marketing strategy.
How to Choose a Healthcare PPC Agency?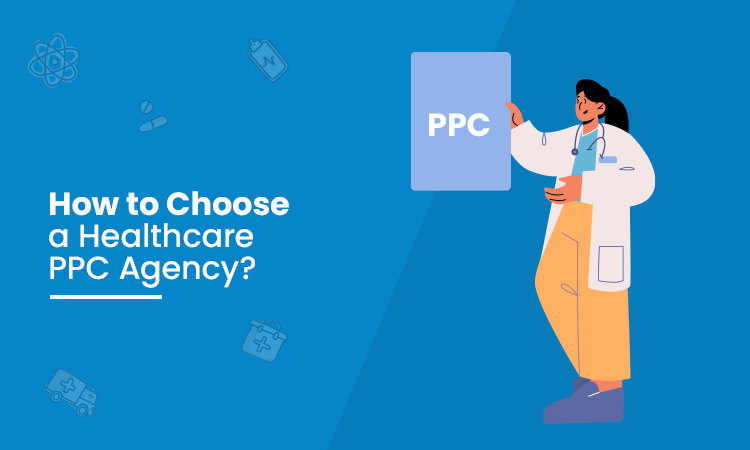 Doing a PPC campaign all by yourself can be challenging. Entrusting this responsibility to a trusted healthcare PPC company can be a good solution.
But how to choose a good PPC company for healthcare services? Here are some checklist factors that indicate the quality of a PPC advertising company. If you also need healthcare SEO services along with PPC services, then you can contact a professional digital marketing agency that can provide both services.
They Rely on Facts & Figures
A professional PPC agency for medical practices relies on figures, data, statistics, and numbers to formulate strategies. The first thing a trusted company of PPC for doctors does is, collect all possible facts and figures. They give solid figures and concrete plans regarding future operations.
Always check whether an analytics report is included in your Paid search for doctor's package. If yes, then what does it cover?
The whole point is such companies know what they are doing. They lead their clients in the right direction for increased ROI and traffic.
Holds Good Knowledge of Local PPC
Doctors who want to launch a PPC campaign should trust an agency only if they have credible results in local search rankings and local PPC campaigns.
Doctors often aim to drive in patients from the nearby locality as that is more feasible. Generally speaking, if you are into service-related business, local SEO rankings and PPC ad success are prime to having a solid digital presence.
Choose a PPC for a doctor agency who have a good knowledge of local paid advertising.
Impeccable Mobile Optimization Abilities
By the end of 2023, location-targeted mobile ad spend data is projected to exceed 32 billion dollars. So, mobile optimization is crucial to all forms of digital marketing success.
Getting a doctor's help is an emergency service. People are most likely to reach out to their handy smartphones to search for the best doctor in the locality.
Choose a healthcare PPC agency which impeccable mobile optimization capabilities. It ensures that the text and image sizes on your landing pages are optimized in accordance with the size of mobile devices.
Strong Keyword Research Abilities
The game of PPC is all about keywords!
This is one place that you cannot afford to go wrong! It is because paid search ads and keywords are inherently connected, as PPC works on the principle of keyword search by users.
For instance, you are an orthodontist in Ohio. You would aim to get patients who are from Ohio or the surrounding areas. You are most likely to target keywords like 'best orthodontist in Ohio', 'Best teeth doctor in Ohio,' and like likes of it.
In this case, when a person from the targeted location searches with these words or phrases, your Ad will appear in the search results.
Search for PPC agencies that specialize in keyword research, as this can make or break your healthcare marketing.
Choose the Right Channels
Choosing a channel for PPC for medical practices depends on your goals. If you are feeling wayward regarding whether to go with social, search, or both for driving inorganic traffic your way, you can entrust this responsibility to a healthcare PPC company.
For this, you have to first understand what you are looking for. Do you just need an agency for writing copies, or do you need it to design for you as well? If you are looking to expand your medical practice with the help of SEO, then read our comprehensive guide on SEO for doctors. It provides proven tips and strategies to increase your online visibility and grow your medical practice.
Before looking for an agency, understand your need well and use that to guide you to find the best company for PPC advertising for doctors.
FAQs
How to do a paid search for doctors?
If you are well-versed in digital marketing, doing a PPC for medical practices won't be an issue. In short, the entire process consists of keyword selection, bidding, creating ads, and setting a budget. Later on, it also requires engaging in analyzing the results and modifying the campaign according to the need.
How do you target the right healthcare audience?
To target a healthcare audience, on the Google ads account, click on campaign. Go to the audience segment module and then click on 'Ad Group' to choose the section of the audience you would like your Ads to be shown. Click on the checkbox and then save to target the healthcare audience of your choice.
Additional Resources: