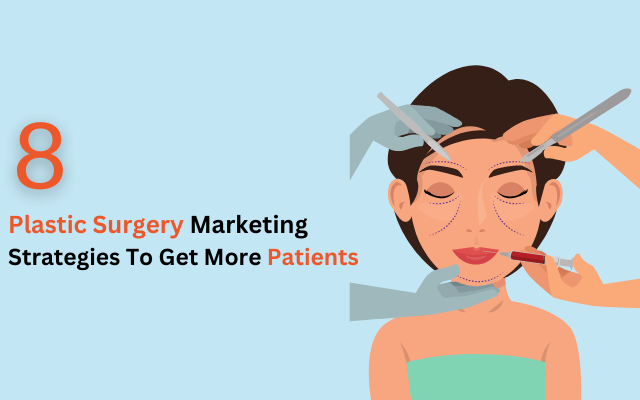 The Essentials Of Growing Your Plastic Surgery Practice
Not sure if your plastic surgery clinic is getting the desired footfall regularly?
Gone are the days when hoardings and newspaper ads were the sole means of drawing more patients/ clients to a health clinic. Now, people prefer searching online for any service they need including healthcare.
That's why building a sound digital presence is crucial to ensure your business reaches maximum potential patients. In this guide, we'll discuss the key plastic surgery marketing strategies you must adopt to market your clinic effectively. We'll also help you find the answers to some significant questions in this regard.
Let's jump in!
1- Make Your Website More Professional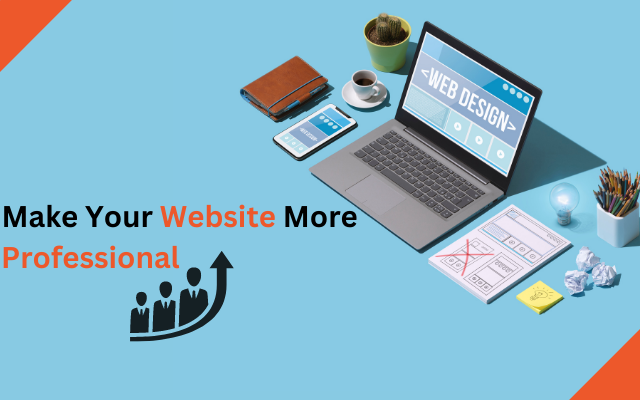 Patients might hear about your clinic through many mediums, but they'll ultimately reach your website to know more.
On average, 3.5 billion searches are processed every day by Google, out of which nearly 68% of customer experiences commence from organic and paid search.
This makes it essential to create a website that can persuade visitors to take action. It should have a non-confusing layout and visual interface while conveying your value proposition effectively.
You should prominently project images, awards, and certifications on the website effectively. At the same time, do ensure that the content doesn't end up boasting about your services. Another crucial factor to consider for the website as a whole is the keyword-optimization. It consists of highly engaging, powerfully accurate, and well-designed landing pages.
Now, let's take a quick look at how you can change/improve certain key elements of your plastic surgery website to make it more "marketable".
a) Landing Page
The landing page is the first and foremost element that can attract your audience and encourage them to make a purchase. To enhance visitor engagement of a landing page and make it customer-optimized, you'll need to pitch your customers a solid offer.
Provide a concise and clear gist of your cosmetic surgery business. Remember that your choice of words will determine the success of your website. Some effective strategies for preparing a conversion-worthy landing page are:
To add catchy headlines and subheads.
Use an impactful call-to-action (CTA) idea.
Choose colors that compliment your business well.
b) Service pages
Your website should clearly describe why your services are effective and identify their value correctly. So, take special care to ensure the service pages define what sets your service apart from the competition. This might be any additional safety measure or facility for the patients that can improve their plastic surgery experience or concessions offered from time to time.
c) Contact Details
While visitors are on the website, you'd want to make sure everything goes smoothly for them. You wouldn't want to make it difficult for them to contact your business. So, reserve a prominent spot for the contact details that they can find quickly.
d) Live Chat
Live chat windows are an integral part of today's business websites. After all, you'll need to connect with your digital audience effectively to increase online conversion rates. Once they're able to find answers to their queries and questions, they're more likely to book your service.
Plus, this mode of communication is a lot more efficient and swift than submitting a form and awaiting a response via phone or email.
e) Accessibility features
The visitors to your website may include people with different disabilities. As such, you'll need to ensure the website is made welcoming for everyone. To that end, you may have to add some accessibility features effectively.
Some key accessibility features useful for any website include:
Voice control
Videos that come with closely placed captions
Convenient widgets for navigation
Clarity in the font, text, and color
f) Social Proof
To show visitors that your services are the best, it's important to exhibit your accomplishments. The things you may want to project to visitors include:
Positive articles on the press
Client testimonials
Accreditation's and certifications
Awards you've won in the field
2- Boost Your SEO Efforts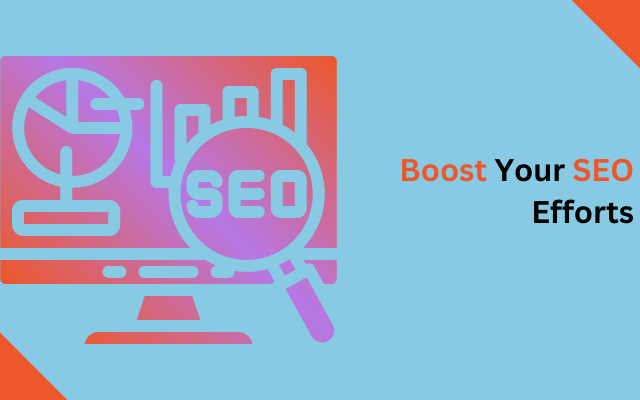 When it comes to plastic surgery marketing practices, plastic Surgery SEO is still among the leading strategies practitioners need to adopt.
An intelligent approach to SEO for such enterprises can help move a website to the top of a Google SERP and even maintain its position in the long term. Once you're able to create a robust campaign, plastic surgery SEO can alone generate the majority of leads.
An efficient first step in this regard would be to set up a My Practice account on Google. Later on, you can shift your focus to content marketing and backlinking. It's an efficient idea to work with a digital marketing agency and induct an expert in such SEO practices to move things forward.
Your digital presence must be consistent with the best contemporary SEO practices to help drive more traffic and ultimately more conversions. Thus, you'll need to research the most effective keywords on the topic thoroughly and incorporate them effectively throughout.
In case your sites or social media posts aren't optimized the right way, people might not find you on Google.
It's best to utilize efficient tools such as UberSuggest or AHREFs to generate keywords with low search-difficulty levels and high search volume. Do note that the aim should be to find keywords closely relating to searches by your target audience and to map those strategically in the content.
The elements that will need optimization include metadata, slugs, titles, and other elements of the website.
To earn more online traffic and leads for your plastic surgery clinic, you need to keep in mind the following data from recent marketing reports:
The first search result below the ads and maps on a Google SERP has an average CTR of 28.5%. This means more than a quarter of people searching the web click on the first result.
The results that appear next have a much lower click-through rate, with the second result getting 15% of the clicks and the third 11 percent.
The first result receives a click-through rate 10 times that of the tenth position.
The above data clearly indicates that the first few search results enjoy such SERP rankings only by virtue of their strong SEO strategies. And there can be no stronger method to crowd other sites out.
As far as building local SEO strategy is concerned, you'll have to combine the strategies with a fast-evolving Google algorithm. Though technical elements of plastic surgery play a vital role here, you should also make the content engaging for prospective patients.
Some other key organic SEO strategies for plastic surgery clinics/enterprises include:
Site Optimization– The indicators of efficient optimization are a simple to navigate and user-friendly website. Apart from that, you'll also need to optimize the website content by updating it regularly as per the needs of your target audience. It should also have optimize tags at the back-end that correspond with the content— this will help the site rank much better.
Local SEO- A staggering 97% of internet users search for local businesses online. Attracting patients in and around your area can prove to be a linchpin element of the plastic surgery SEO strategy as a whole. A sound local SEO strategy will provide your plastic surgery practice with better visibility and greater foot traffic.
Link building- The practice will require authoritative, high-quality backlinks from some relevant sites. Search engines generally provide a higher rank to websites with good domain authority. A score out of 100 measures the success of a website with regard to its performance on SERPs. A greater score indicated a website has lots of backlinks, organic search traffic and referring domains.
3– Start an Informative Blog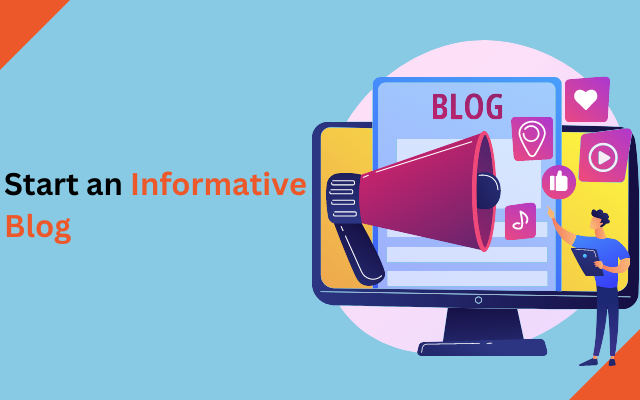 Believe it or not, 80% of visitors to a website get there expecting a detailed, effective blog section. Most visitors type in their queries in the form of questions, the answer to which is effectively elaborated in such blogs. In case you've got a blog that provides an answer to their question and is optimized effectively, it will rank high on the search results and visitors are sure to click on it.
The best blogs are the ones that cover a vast range of topics in the field. For instance, the ideal blog will provide insights into the latest developments in cosmetic treatments and will also cover common cosmetic issues and their cure.
Such blogs will contain useful information on the best surgical procedures you can perform to help you make an efficient choice.
To create a truly helpful and conversion-worthy blog, start by identifying topics relevant to your target audience and are also trending on the web. This will help drive traffic and increase your chances of earning more leads.
Once the topics rank on the associated search terms, your blog will begin appearing on the SERPs. The more frequently your blog appears on the search results, the more likely it is to attract traffic to your website.
To make things clearer to you, we've listed some quality tips to help your blog rank on relevant search terms:
Make sure to publish content on a regular basis, as that would help you generate indexable content and appear in search options more effectively.
Keep track of new updates or developments in plastic surgery so that you can discuss them in your blog at the right time.
Your blog should have summaries of the latest projects you've undertaken and should outline relevant case studies too.
Let your readers know about awards you've secured in recent times.
Write about any recent event or happenings on the blog to keep your audience informed.
Rather than following traditional practices throughout, try infusing creativity into your blogs to make them more interesting.
Ensure that your blog includes content centered around leading a healthy lifestyle.
Related: Content Marketing Trends You Need to Know
4- Utilize the Correct Branding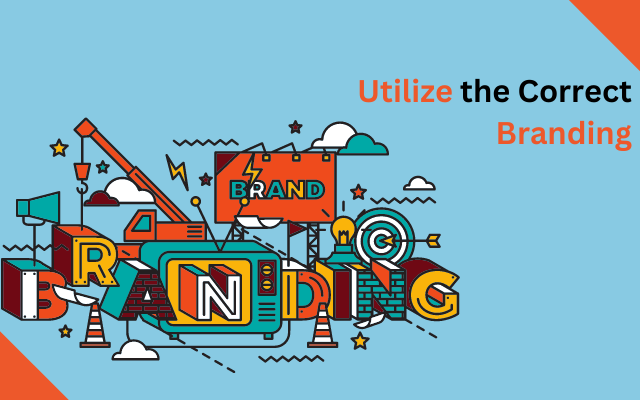 Apart from revamping your website and creating a blog, you'll need to ensure the practice gets proper digital exposure. You must dictate an effective message to your audience to make them choose your services.
Try to make potential customers feel special—then you'll easily be able to draw them up to the awareness stage of your plastic surgery marketing. Plus, the message might also crop up in front of people who don't know enough about your service or product.
Remember to keep the tone of your message simple so that every other individual can understand its value. At a later stage in the marketing funnel, you may be able to shift your strategy. But the branding for the awareness stage must be focussed on defining your business for common people.
Do note that your branding strategy will differ based on the type of plastic surgery business you're engaged in. For instance, the branding for a plastic surgery cosmetics business will require a different approach to attract the audience than a plastic surgery clinic.
The two key aspects of successful branding for a plastic surgery enterprise are:
Visuals– An appealing and attractive image visual set-up will always interest the audience more.
But make sure to keep the visuals realistic, since your customers would want to know the services you can deliver. Such visuals should also be capable of winning your audience, so design them in a way that they meet the expectations of your target audience.
Messaging– When it comes to creating an effective message, you'd want to win the target audiences' emotions.
That's why it's best to keep the language conversations, avoid negative wording, and maintain a realistic approach. Another point worth noting is that plastic surgery procedures are delicate, so your focus should be on winning the confidence of your target audience.
5- Leverage Social Media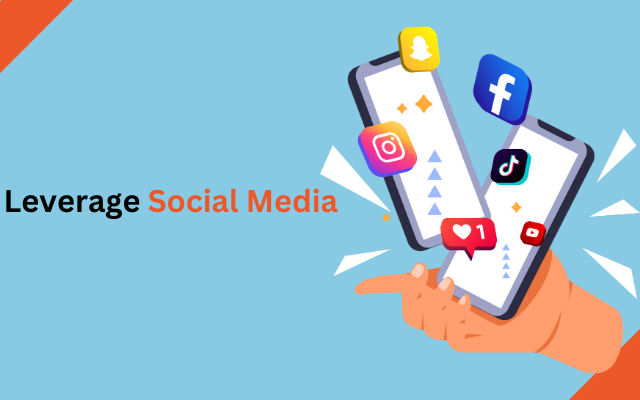 A recent survey on plastic surgery patients revealed that people using more social meda applications were more probable to go for a cosmetic surgery.
Social media ads on plastic surgery procedures can draw the spotlight towards your practice or business, especially if the market is competitive. It can not only help boost traffic to the website, but also target the ads to influence people in your area who're searching for a reliable plastic surgery business.
Studies have further revealed that an increasing number of millennials are opting for aesthetic surgical procedures. And social media is one of the most effective methods to reach out to such an audience effectively.
Below are some of the most effective tips to make your business popular on social media:
Select the Right Platform
For starters, it's best to focus on a particular social media platform, gain appropriate traction, and then expand your reach to more platforms. Make sure to research the prominence of plastic surgery on the platform you're choosing and check the audience interaction with other businesses, traffic flow, and conversion rates.
For instance, Instagram is the favourite channel for stakeholders in the plastic surgery industry. But Facebook leads in terms of the results and the flow of traffic for businesses that want to monetize their efforts.
Utilize Social Proof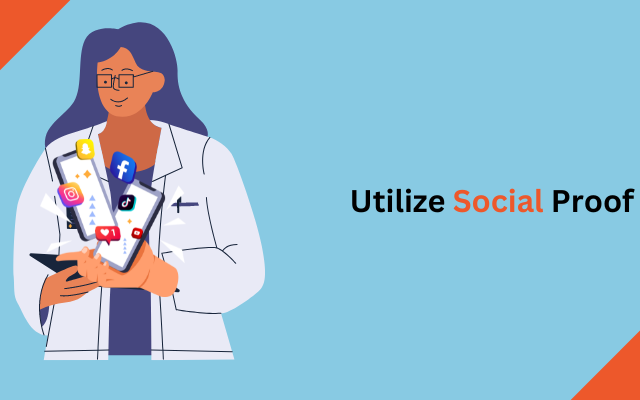 Potential patients who are serious about cosmetic surgery will attach much importance to social proof that includes photos and reviews by patients.The photos can feature patients undergoing the surgical procedures or before/after clicks of the operated area. In the process, potential customers can better understand the type of results they can expect from your practice.
The Power of Personality Posts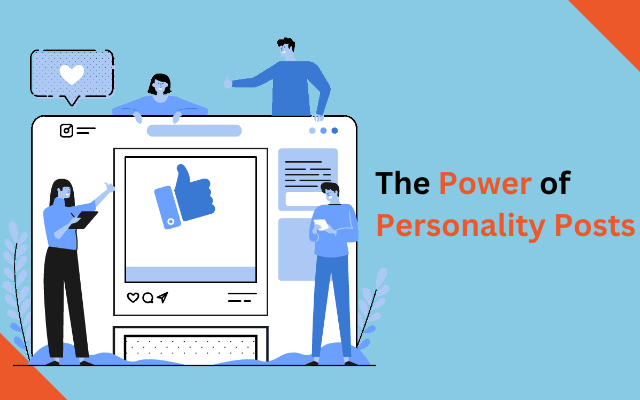 Today's cosmetic patients want to know their doctor well before proceeding with a treatment. Thus, you'll need to depict different facets of your personality such as a speaker, parent, athlete, and surgeon through your social media channels.
A simple approach to creating a personality post is to follow around with a smartphone or iPad to capture moments in the life of a plastic surgeon. Thus, personality posts direct the spotlight towards you during your surgeries, consultations with a new patient, and interactions with the staff.
Include User Generated Content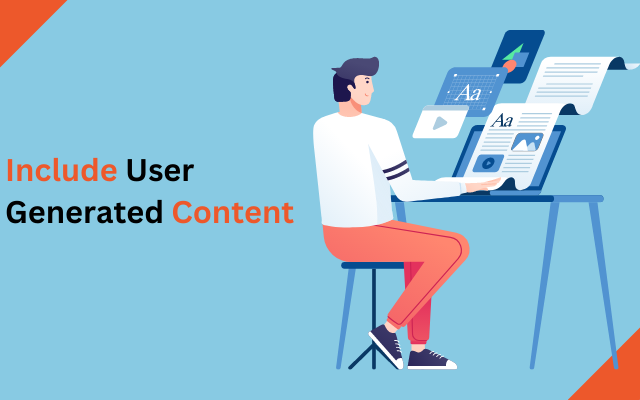 This term refers to content generated when people comment on social media posts. Social media posts that are more interactive help generate such content. Hence, it's a must to include user generated content as part of the digital marketing efforts for your plastic surgery practice.
You'll need to find the best types of interactive content for your social media channels by testing all that can inspire your audience to share their views.
Rope In Influencers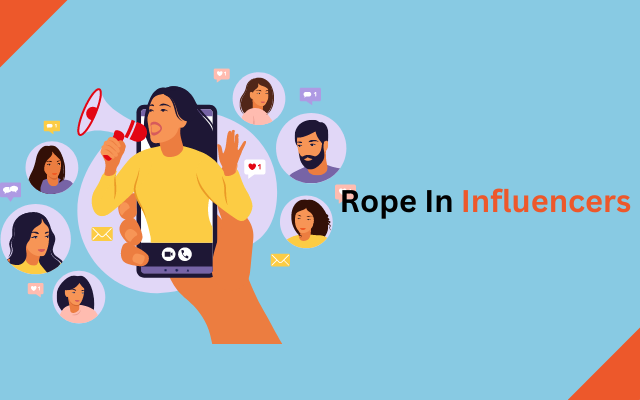 Marketing by influencers is among the most prevalent strategies nowadays. Influencers are people with a considerably large social media following who can drive their followers to consider your services.
That said, word of mouth is a major strategy for attracting patients. When your patients discuss your services on social media, it helps reach more patients and build brand awareness in the process. Driving social word of mouth becomes a lot easier when you partner with an influencer.
Use Social Media Management (SMM) Tools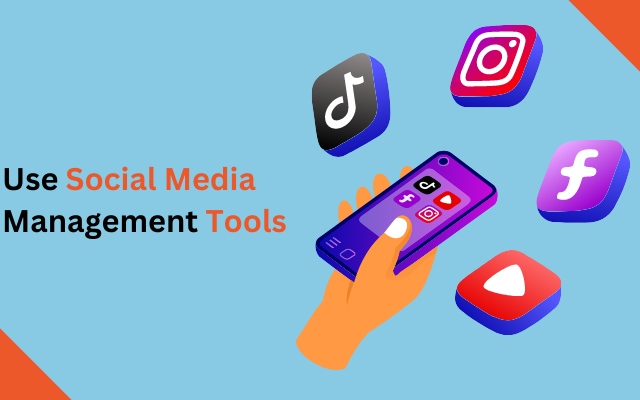 At some point, you may require engaging and responding to many potential clients regularly through your social media posts and other activities on the platforms. Social media management tools like Hootsuite let you respond to such a large group of audience without having to log into each account.
Another area in social media marketing where you may require help is creating the graphics. Canva is a well-known tool in this regard, thanks to its vast tock of creative ideas and easy-to-use interface.
Include videos
Video is preferred to most other content formats when it comes to learning something new. Plus, it's an efficient means to position your business as an expert in addressing any questions your patients might have.
6- Use A Solid Email Marketing Strategy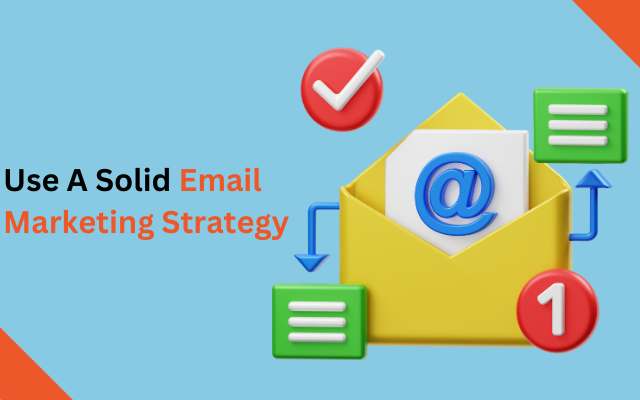 In a world where social media has taken the center-stage in digital marketing, emails might be easily overlooked. But the truth is that this classic tool for marketing can prove quite productive for your plastic surgery practice. Leveraging this channel besides the website, social media interactions, and blog can fetch impressive results for any cosmetic surgery business.
Email marketing can make your business stand out with regard to lead nurturing. After all, emails are ideal if you want to maintain contact with visitors or other people who have subscribed to email updates. Do note that this format can be used for individual recipients, but a successful email campaign targets specific groups within your list of contacts.
Some key features of an effective email marketing strategy include:
A clear body copy with valuable details
An effective marketing tip in this regard is to include dynamic content that can provide a personalized tone to the email. Do note that dynamic content refers to parts of the content that automatically customize to a recipient depending on the recipient's data.
A precise yet powerful subject line
Try to limit the subject line to 50 words, keep the copy to the point and creative, and avoid using too many punctuations. Apart from this, using caps for the subject line has been proven to fetch a higher response rate.
Conversion-worthy CTAs
The CTAs are the clickable parts of the email that are likely to promote a desirable action or conversion like enrolling for an event or consultation.
Make sure to include more than one CTA, with one appearing on "above-the-fold" where it's visible without having to scroll down. The tone of the CTA should be clear, friendly, and directive, for instance, "Join Us" or "Talk To Our Experts".
Valuable links to your blog or website
You should include links to topics or services that you feel are most relevant to the needs of your target audience. Also, research on the plastic surgery keywords that have been trending over the past few months and include links to related blogs or pages on your website.
Addressed from real people and not the company name
A reader will always find an email to be more convincing or reliable if it's addressed by a person rather than the company as a whole. It provides a notion that they can approach the person in case of a query or can bank upon their advice.
Remember that readers will hardly spend a minute to check what you're offering— lots of other emails are waiting to be read in their mailbox. That's why your email should really count to a prospect to ensure they progress to the website.
Related: Ways to Supercharge Your Email Marketing
7- Online Paid Ads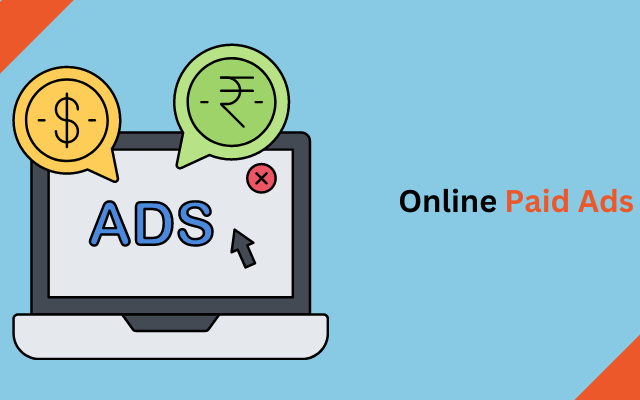 In earlier times, marketing practices required the distribution and printing of brochures among the target audience. But this type of marketing wasn't an effective option as it rarely appealed to a large section of the audience.
Soon, subsequent research paved the way for PPC marketing that let businesses reach out to large-scale audiences.
8- Include Testimonials And Reviews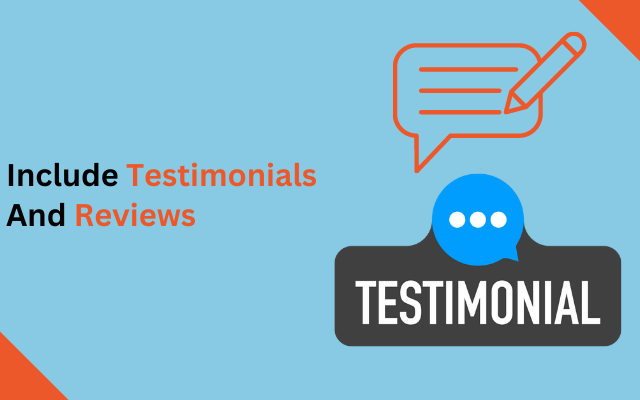 The feedback of an acquaintance will definitely count for a potential patient, but 84% of them regard reviews of strangers to be important while making a decision. It's best to encourage your patients to leave reviews on Google and Facebook. Alternatively, you can utilize an automated system for this purpose.
Do note that the gathered reviews can be used as strong marketing tools. These include snippets from positive reviews on the website, in-ad campaigns, and email newsletters.
Another effective step in this regard is to approach patients who've achieved excellent results for a more convincing take on your service. Ask them if they'll be comfortable posting a video review or sharing their photo. Such strategies are sure to enhance the credibility and reliability of your clinic/practice.
FAQs
Q1. How big is the industry for plastic surgery?
When measured in terms of revenue, the industry of plastic surgeons in 2023 has been estimated to reach $27.1 billion. Moreover, the market is expected to grow by around 2% this year.
Q2. How is the demand for plastic surgery?
Though the economic climate doesn't seem favourable enough for other industries, three-fourths of plastic surgeons reported a rise in demand in mid-2022. And 30% of businesses have said that it has grown by at least twice that recorded in the past year.
Q3. Which city is regarded as the capital of plastic surgery?
Seoul in South Korea is called the plastic surgery capital, with 500 aesthetic centers situated in the Gangnam neighbourhood alone.
Conclusion
So, don't stop at adopting stellar optional plastic surgery procedures as that alone won't fetch more patients for your clinic/ practice.
Make sure to combine your work with thoughtful digital marketing strategies to adopt a more impactful promotional approach. While you'll be able to reach more people at once, your patients may also recommend you to others. And here's the catch— your digital marketing practices should be all about your patients till they go for your services.
Thereafter, patients will look up to you for self-enhancement, ultimately laying the foundation for a long-lasting relationship and helping to expand your practice further.
Signing off with best wishes!