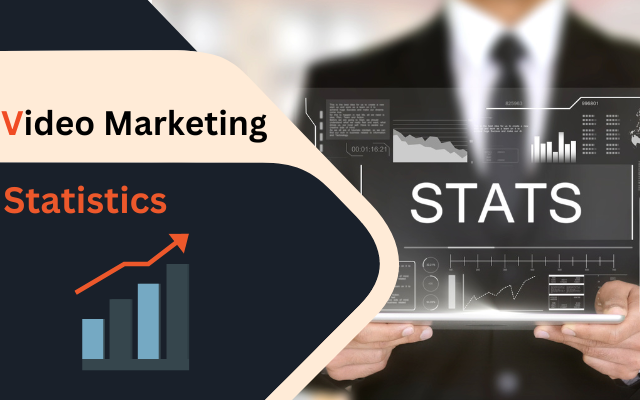 From sponsored Instagram videos to interesting ones on company culture, the enormous impact video content has had on every industry is pretty evident.
So, if you're looking to explore its scope in your marketing practices, know that you're on the right path. But before you start implementing video marketing, you'll have to form a clear idea of the latest trends in this practice. This will help you understand what it takes to create successful video campaigns.
And we've made the job easy for you by compiling this guide to the key video marketing statistics in today's scenario. You'll also get to learn about the important considerations in creating conversion-worthy videos.
The Importance of Video Marketing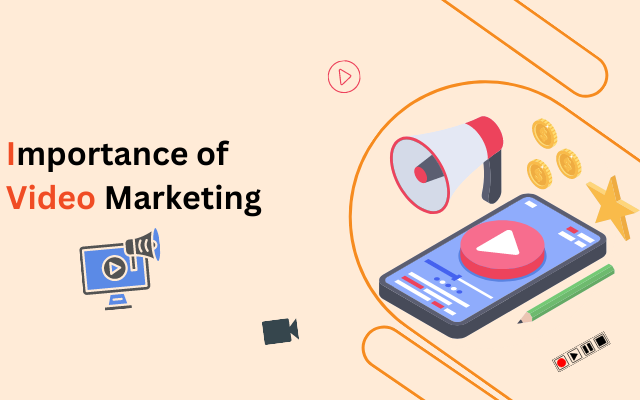 Video marketing has emerged as the leading promotional strategy for corporate entities, be it small retail units, established businesses, or well-known brands.
Recent reports by Wyzowl have revealed that nearly 91% of businesses using videos as marketing tool in 2023. Moreover, two-thirds of marketers maintained or increased their expenditure on the strategy in 2022. Most digital video viewers (91%) said they would continue watching brand videos this year, which was a 3% increase from last year.
Data collected by Statista revealed that more than 3 billion users on the internet were downloading or streaming videos in 2020 at least once every month. In the US alone, online video consumption was reported to be 244.4 million. In fact, video platforms are expected to attract 3.5 billion audiences by 2023. Creating quality videos has become easier than ever before, which is why video marketing is gaining popularity among more and more marketers. However, that's just one of the reasons behind its dominance as a popular mode of communication.
You can't deny that watching a video on your smartphone is much more convenient than using your laptop or looking up a book on a specific topic. And following the Covid pandemic, people spent more time than ever watching online videos! In the third quarter of 2022, internet videos recorded nearly 93% of viewers worldwide.
The average daily time spent on digital media in the U.S will increase from 470 minutes, which is equivalent to seven hours and 50 minutes, in 2020 to over eight hours in 2023. Nearly 93% of brands said they acquired new customers by virtue of videos posted on social media.
Moreover, videos are the 2nd most popular type of content on social media platforms when it comes to building audience engagement. Marketers regard social shares as a key factor for expanding their business.
Apart from product promotion, video marketing can also facilitate sales, conversions, and SEO performance. Websites are likely to experience a boost in traffic upon adding videos, as that would enhance page quality and increase browsing time.
At the same time, you'll have to engage proper resources to achieve the targetted conversion. 60% of marketers are of the opinion that their costs of acquiring customers have increased significantly in the recent few years.
A study by Statista revealed that 52% of the people surveyed watched online videos/movies on their smartphones.
Marketers willing to educate users about their business or offerings and build a long-standing customer relationship consider videos to be a vital medium. It's worth noting here that 72% of the viewers prefer watching videos for product awareness or product service.
Video Marketing Statistics
Viewership
To help you develop a clear idea about video viewership, we've compiled the latest user-related data on the same. It's evident from the figures that online videos are among the most engaging mediums marketers can leverage for their content strategy.
1- 14.9% millennials aged 26 to 35 years spend 10 to 20 hours weekly watching online videos.
2. Users spend an average of 84 minutes daily on videos in 2021.
3. 82% of people aged between 15 and 25 in the UK use the video-sharing platform.
4. 65% people prefer to skip video advertisements.
5. 95% of a message is retained in viewers minds when conveyed through a video. In comparison, they retain only 10% when going through a piece of text.
6. Marketers leveraging videos have a revenue growth rate 49% higher than non-video users.
7. 82% of users take to watching live videos from brand rather than reading social media updates.
8. Consumers logging into an e-commerce site via user-generated videos are 184% more probable to buy a product.
9. 86% of viewers prefer watching videos uploaded by brands.
10. 96% of internet users say marketing videos tells more about services or products.
11. Google displays a thumbnail for a search result 26% of the time, and users are most likely to check out such listings.
Marketing Through YouTube Videos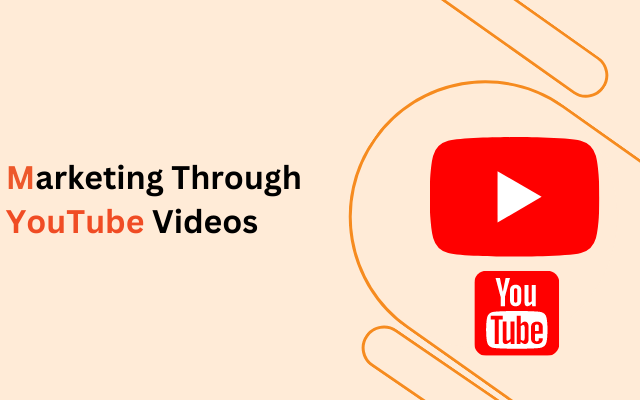 12. YouTube is the second-most popular video marketing platform for businesses, with 62% utilizing the platform for posting videos.
13. YouTube has nearly 866 million active users in the fourth quarter of 2021 (monthly).
14. 50.9% of decision-makers in the B2B industry use YouTube to research their purchases.
15. 90% of internet users come to know about new products or brands through YouTube.
16. 80% of YouTube users watch True-View ads rather than in-stream ads.
17. 62% of mobile ads on YouTube receive viewers' attention compared to 45% of TV ads.
18. 90% of people in the US regard YouTube as their go-to digital video platform.
19. 70% of the watch time for YouTube occurs on tablets and smartphones.
Related:The Complete YouTube SEO Guide to Ranking Videos on Top in 2023
Use in Social Media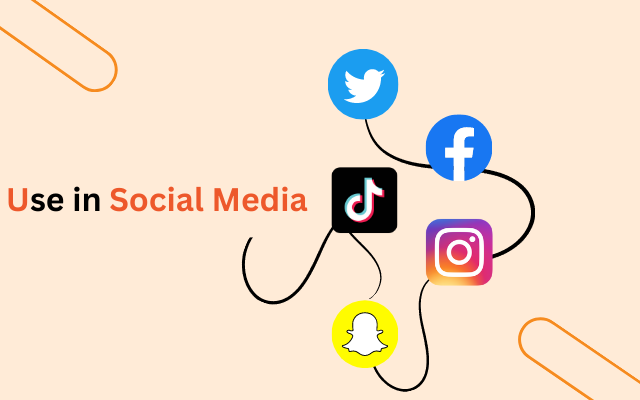 You'll have to make your videos work on the platforms frequented by your target audience. No wonder social media is one of the most effective sources for driving conversions and ultimately, sales. The following statistics will help you identify the best social media platforms to utilize for video marketing:
Twitter
20. 90% of video views on Twitter occur via mobile devices.
21. 82% of users on Twitter watch the videos uploaded in tweets.
22. Video ads put forth on Twitter save more than half of the cost incurred per engagement.
23. The overall video watch time on Twitter increased by 30% globally in 2021.
24. The click-through rate for Twitter video ads in the beta format is 2x higher compared to standard video ads on mobile.
25. Twitter users watch 2 billion videos daily.
26. Tweets that come with videos earn 10x more engagement.
27. The watch time for all categories of Twitter videos in 2022 increased by 30% from the last year.
Facebook
28. 84% of video marketers consider Facebook to be a primary channel for video marketing.
29. The average Facebook page video post is 17.1% per day.
30. 65% of video marketers plan to include Facebook in their 2022 video marketing strategy. (-5% from last year)
31. Marketers have found that the video ad conversion rates for Facebook tend to be 20 to 30% higher than on platforms.
32. Facebook videos post earn the highest 6.09% engagement rate of any other type of content on Facebook.
33. The average engagement rate for Facebook video posts is 0.08%.
34. Over 75% of marketers revealed that communicating through live videos on Facebook drove their sales considerably.
35. Facebook records more than 500 million video views daily.
36. Facebook users were 1.5x more likely to watch video posts daily on smartphones than on computers.
Instagram
37. Instagram has recorded an 80% increase in video watch time since 2017.
38. One in every four customers has bought a product after viewing it in an Instagram story.
39. 89% of people say that they've been convinced to make a purchase after watching a video ad.
40. Mobile-shot ads on Instagram stories perform better compared to those shot in studios.
41. 77% of marketers have uploaded videos on IGTV at least once for marketing purposes.
42. 92% of marketers feel videos will emerge as one of the most significant marketing channels in the next few years.
Snapchat & TikTok For Video Marketing
43. TikTok records an average of more than 1 million videos views daily.
44. TikTok recorded one billion monthly active users worldwide in 2021.
45. Snapchat is used mostly by individuals under the age of 35 and is known for its playful platform.
46. Americans uses TikTok with an average of 23.7 hours each month.
47. 68% of people use TikTok only to watch videos, while 55% upload their own videos on the platform.
48. 6% of TikTok users spend more than ten hours per week on the platform in 2021.
49. In January 2023, the U.S has the biggest TikTok audience with an estimated 113 million users actively.
50. Brand takeover has a minimum spend of $50,000 per day and ads by TikTok guaranteed 5 million impressions daily.
51. Snapchat users watch 10 billion videos views daily.
52. Snapchat has revealed that 75% of millennials and "Gen Z" log into the platform daily in 20+ countries.
53. Snapchat users are 88% likely to watch a brand's story on the app in its entirety.
54. TikTok is likely to experience a surge in video marketing initiatives. Data from Hubspot has revealed that 56% of digital marketers leveraging the platform currently plan to raise their spending next year.
Related: Social Media Marketing Statistics For 2023
Business Statistics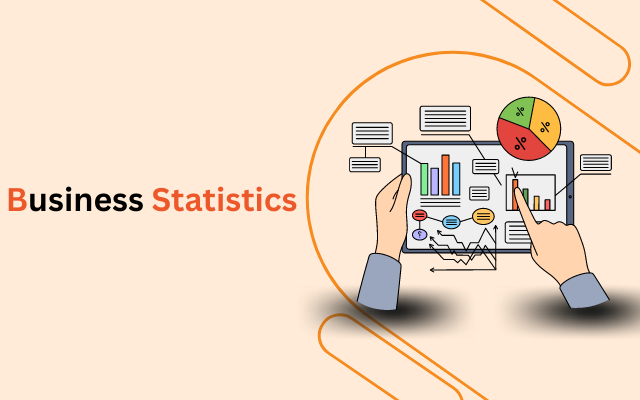 55. 92% of marketers use online videos for promotional purposes and get a good ROI.
56. Marketers leveraging the power of videos for their campaigns record conversion rates 34% higher than others.
57. Shoppable videos are beginning to record higher click-through rates and conversion compared to display ads.
58. The global market for video streaming is slated to grow at a CAGR of 21% in 2022-2031.
59. 87% of marketers have admitted that video marketing has helped them earn more global internet traffic.
60. 84% of marketers said videos helped their lead-generation efforts.
61. 92% of video marketers have reported that they earned positive ROI through promotional videos, the percentage increased from 87% in 2022.
62. 92% of video marketers reported that video content earns them the positive ROI.
63. At least once a week, work-related videos on company websites are watched by 75% of executives.
64. 83% of businesses currently apply video analytics for a clear idea about content effectiveness.
Video Marketing Costs
A fitting investment plan is undoubtedly essential to ensure your video content marketing strategies hit the bull's eye. Further, if you're specifically planning to introduce video ads, you'll need to plan separately on running a truly conversion-worthy ad. In that case, the cost involved will depend on the industry and the type of ad you're considering.
65. A survey by Content Marketing Institute claimed that 78% of video marketers plan to invest in promotional videos in 2023.
66. The share of digital video advertising in marketing costs is projected to increase to 78.5 billion in 2023, more than twice the figure recorded in 2019.
67. The average advertising costs on YouTube range between $0.010 and 0.030 (per view) based on the ad placement, format, and the industry or niche. Thus, a business will need to spend around $2000 to record an ad viewership of 100,000.
Technology For Video Marketing
68. 71% of B2B marketers found that content marketing is the most effective tactic for their initiatives to some extent.
69. The use of Augmented reality (AR) and virtual reality (VR) might be new to many industries. But these technologies are gaining popularity with increasing clarity on their potential and uses. As per data published by Statista, their global market size has been estimated at $250 billion by 2028.
70. 43% of marketers said video reduced the support calls they received.
71. The expenditure on digital video ads is slated to reach 120 billion in 2024.
Challenges in Video Marketing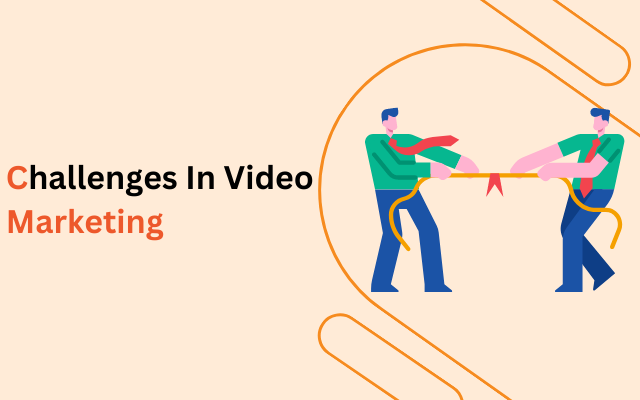 The value of videos in today's digital marketing scenario is clearly evident, but marketers still face quite a few challenges while creating video content. A survey conducted by marketing professionals in the United States identified the biggest challenges in video marketing. Here's what was found in the survey:
72. 55% of marketers produce videos in-house for content marketing.
73. 48% said their businesses weren't leveraging existing videos to the maximum potential.
74. 39% of marketers opined that lack of time was the main obstacle in their way to creating a successful video marketing content.
More Data on Video Marketing
75. A video used on the landing page makes it 50 times more probable to show up on the first page of the SERP.
76. Blog posts that incorporate videos attract 3 times more inbound links compared to others.
77. An initial email coming with a video fetches a click-through rate of 65% and video reduces unsubscribes by 26%.
78. Full-page ads with videos incorporated in them fetch 22% more engagement.
79. The average conversion rate (CVR) for websites using videos is 4.8%, much higher than those coming with other types of content (2.9%).
80. A study by SuperOffice found that adding the word video in the subject line enhances email open rates by 6%.
81. Videos running for at most 2 minutes record the maximum engagement.
82. The majority of executives (59%) agree that if they find videos and written posts available on the same topic, they're likely to choose videos.
83. According to 68% of marketers, the biggest advantage of roping in an agency to create videos is that they are of higher quality and look more professional.
84. When asked about the time taken to create an entire marketing video, 30% of marketers revealed the process takes over two weeks.
85. 70% of companies plan to include video as a marketing tool in their future digital marketing strategies in 2023.
86. The majority of internet users (53-78%) prefer watching videos with the sound off. As for businesses, 74% of them optimize videos for silent auto-play.
The Most Popular Types of Videos
You can utilize various forms of videos to build a truly effective marketing campaign for your company.
But make sure you're clear about your objective before getting started with creating the video(s). Thus, it's essential to ensure the video type and the channel purpose (in case you're using social media) are in line with the objective.
Below is a roundup of the types of videos available:
Interviews help encourage conversation between two teams and showcase special guests or influencers. In case you plan to make videos that would feature guest experts, a good idea will be to re-market the audio as a podcast.
Explainer videos can be useful for educating people about products. For this purpose, you can combine them with customer service functions or showcase influencers to promote your brand or products.
Demo videos and reviews generally feature brand ambassadors who are involved in creating videos in return for free products.
If you're able to find industry people looking to boost their followers, such videos can be an efficient way to get free ads. This can also help you obtain vital information about the product if the reviewers earn more engagement and comments. So, you can consider it a form of market research.
If you want to engage closely with your audience, live video is the best mode to opt for. It works quite efficiently on social media channels. In case you've planned conferences or round-table discussions, you can produce highlight reels or release excerpts from the events.
How-To or instructional videos can help the audience learn new concepts or methods on any topic. These videos might also relate to business solutions, which can help build foundational knowledge of different business activities. Servicing and sales teams will require such videos the most since they deal with customers directly.
Personalized video messages are another popular format. For instance, you can use a video to take a conversation forward or to respond to an audience through text or email.
Virtual Reality or 360-degree videos allow viewers to "scroll around" to view content from all angles. This lets viewers experience an event or location vividly.
Framing A Video Marketing Strategy
Rather than starting with a video marketing campaign merely based on a few guesses, you'll have to implement a strategy that works for the entire flywheel. Notably, most businesses nowadays adopt the self-sustaining flywheel marketing model to give rise to a stream of prospects or leads for any brand.
As such, following this approach can help build a successful video campaign that's worthy of generating more conversions.
You'll have to start your video marketing journey with the inbound methodology. It's a sales and marketing approach aimed at engaging customers through interactions on social platforms and quality content. Note that every video you create should address the challenges of your target audience and present an effective solution in that regard.
Now, we'll guide you through the types of videos you'll need to create in the various stages on the flywheel. Marketers who're just starting out with video marketing should create a minimum of two videos for every phase. On a side note, you'll need to have the marketing funnel in mind in course of the process.
Attracting Your Audience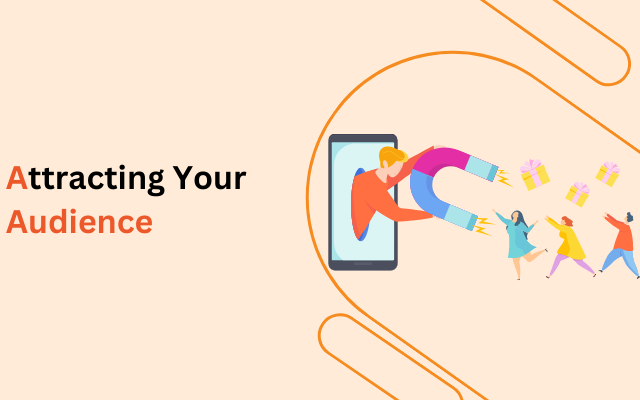 At the start, consumers will identify the challenges they're facing and decide whether or not they should look for a solution. Thus, videos in this phase should empathize with the audiences' problem and introduce the service or product as the solution
With such videos, you'll target towards expanding your reach and building trust. Since you're looking to earn shares for the video, you might want to focus on evoking emotion and entertaining the audience.
Side by side, it's essential to provide sufficient information and authority regarding a particular topic.
Some instances of videos are short clips to exhibit the brand's vision and core practices, inspiring thought leadership videos, and brand films to share the brand values. You can also make use of how-to videos or explainers to provide tips for solving your audiences' queries.
Converting Them into Leads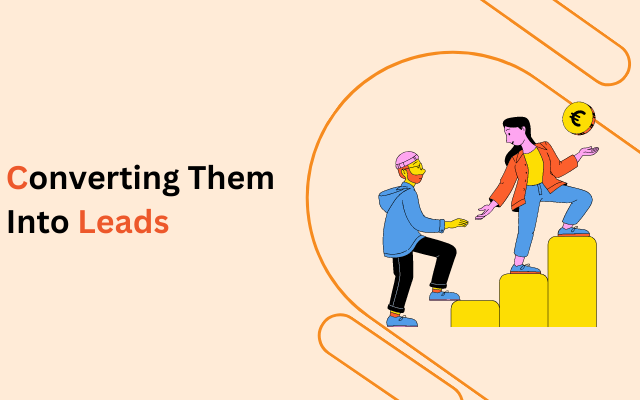 The next step will essentially involve lead generation, whereby your executives will strive to collect the contact information of the prospects. In this phase, the videos will be aimed at devising a solution for a customer's problem. Videos created for conversion generally include product demos, case studies, webinars, and promotional videos for landing pages.
Closing A Deal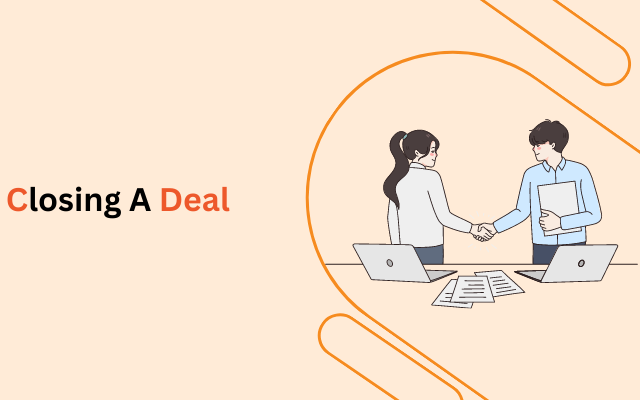 Now will be the time to convert the right visitors or video viewers into customers. At this point, consumers will weigh the options at hand and decide on the purchase. The videos should help the audience visualize themselves using a service or product and understand its true value. Some significant forms of "close" videos are in-depth demos, personalized videos, culture videos on the quality of service, and customer testimonials.
Delight
If you didn't know this yet, videos can even help in the post-conversion phase of a flywheel. In the delight stage of inbound marketing, businesses continue showcasing quality content to buyers that can add value to their experience.
Furthermore, customers might embrace the brand and become evangelists if they feel your product or service to be worth the appreciation. An onboarding video is an effective means of providing a smooth start to customers after they complete the purchase.
Conclusion
Here's the catch to becoming a pro at video marketing – a strong knowledge of the fundamentals and knowing how to apply the recent trends to this fast-evolving practice. So, gather your filming resources, and get the ball rolling! Within a couple of months, you're likely to witness an increase in engagement levels. But do remember that you'll have to keep learning new trends in the practice to stay ahead of the curve.
Additional Resources: