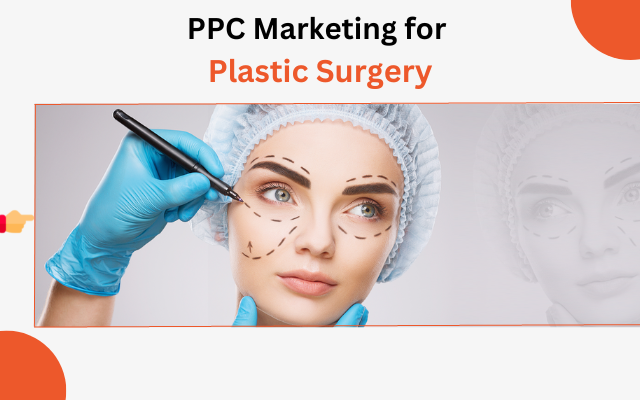 Marketing any business online with the right ads needs much brainstorming. After all, plenty of competitors are exploring the same paid search options and the costs of many formats have increased significantly.
But the good news is that PPC marketing for plastic surgeons still cost much lower than the other fields. That's why it would be a good idea to tap into this advertising strategy for your clinic/practice.
Read our detailed guide to know all about PPC ads for plastic surgeons and the best approach to proceed.
What Is PPC Marketing and How Does It Work?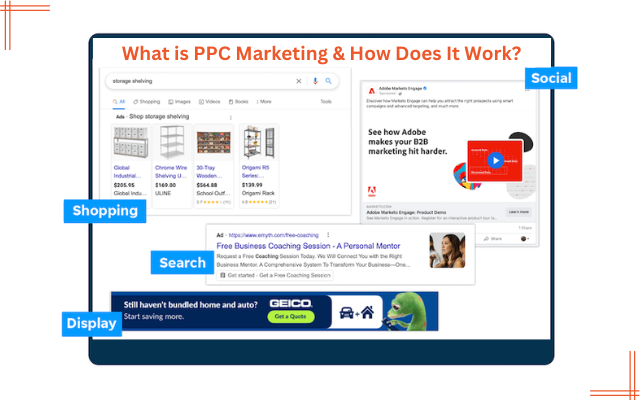 As more and more plastic surgeons are choosing to consolidate their online presence, the race for the top SERP rankings has grown to be quite intense. That's why bringing your site to rank among the first ten search results may initially seem quite difficult.
Switching to reliable paid advertising channels can be a useful alternative in this regard, as it enables you to reach the target audience more effectively and attract new clients in the process.
In case of a PPC ads, businesses have to pay every time a user clicks on an ad. It's quite a smart advertising technique to start with and can help you save more compared to other conventional forms like phone book listings or newspaper advertisement. Thus, PPC advertising helps you direct the advertising budget effectively.
Speaking of the working mechanism of PPC ads, this model is based on advertisers competing against one another in auctions. The auction company, which is the PPC ad platform in this case, formulates the rules and lets you know whether your bid is accepted or not.
So, the next big question is, which PPC platform should you go for?
Google AdWords is still the leading provider of PPC ads, though many other alternatives have emerged in the past few years. Here are the most popular PPC models in recent times:
Amazon Ads- These are sponsored ads of products available on Amazon that appear in the shopping results of customers.
RevContent- A platform specializing in native language ads that can blend with the site on which they are appearing.
Microsoft's Bing- Microsoft Bing which is second only to Google offers PPC ads that work almost the same way as AdWords.
AdRoll- This is a platform designed to serve e-commerce sellers and is know for remarketing and retargeting ads.
Plastic surgeons can apply any of the ads mentioned above, but we'll mainly consider Google AdWords for our discussion.
A. Bidding On Keywords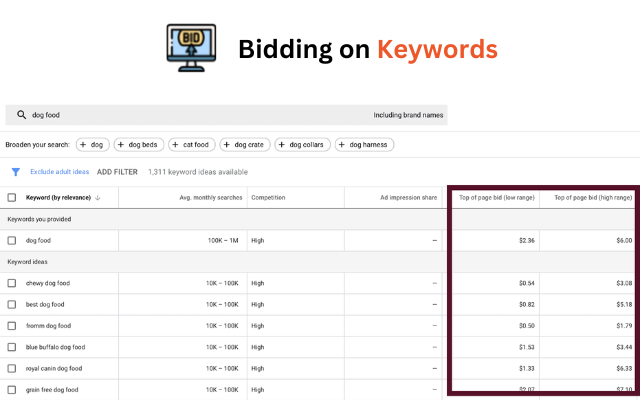 Bidding is the building block of PPC advertising— marketers have to bid on keywords their customers are looking for in search engines. Keywords might be based on the location, interests, or needs of the potential patients. In case of plastic surgery PPC advertising, customers might be using search terms like plastic surgery Miami, plastic surgery center, facial plastic surgery etc.
B. Hierarchy Of Ranking Factors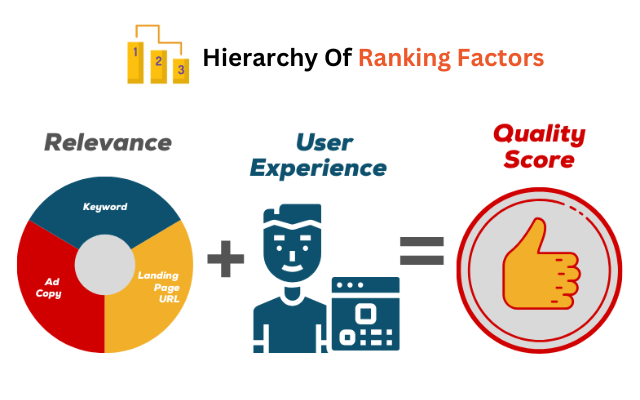 For each keyword you bid on, you receive a quality score. A high score would mean more people can view the plastic surgery ad. Again, remember that the ultimate goal is to make your ads rank high at an optimal spending.
While you're using Google AdWords, make sure to aim for a high
Why Are PPC Ads Important For Plastic Surgery Practices?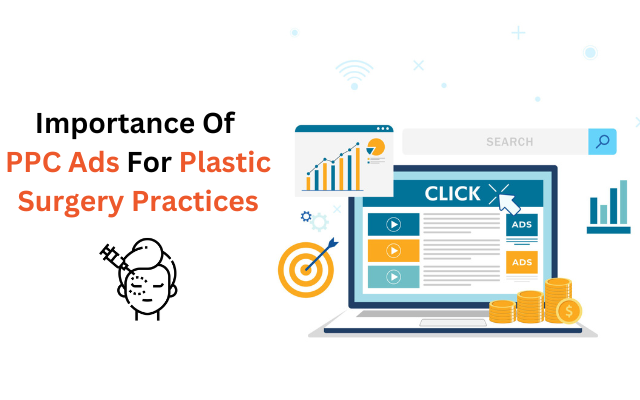 A good PPC management can also generate clicks and potential leads for plastic surgery as for multiple fields, but it has several other benefits for plastic surgeons. Firstly, PPC retargeting campaigns can be used to show ads to people visiting particular pages on the website.
You can even launch a targeted campaign on the basis of high-intent, competitive keywords and personas. When it comes to the budget, you can spend as per you spending ability and can configure the ads accordingly on Google.
Some other ways in which PPC ads can benefit a plastic surgery service include:
You can access rich data to optimize campaigns effectively. This allows you to experiment with different strategies and change the ads quickly based on those results.
PPC models let you target specific audiences in a more comprehensive manner.
Launching new campaigns is also made much easier and quicker.
You can target people on the basis of age, location, income, gender, and several other demographics.
These ads help boosts online reputation— you get the chance to establish yourself as a pleading practitioner in your region with a top SERP ranking.
Apart from such benefits, another significant point to note is that all or most of your competitors probably use PPC for their advertising needs. That's why staying this format may cause you to loose several customers who might be clicking on the ads of your competitors. One can also invest time into keyword research which can really make the success of a plastic surgeon's SEO process.
Types Of Plastic Surgery PPC Ads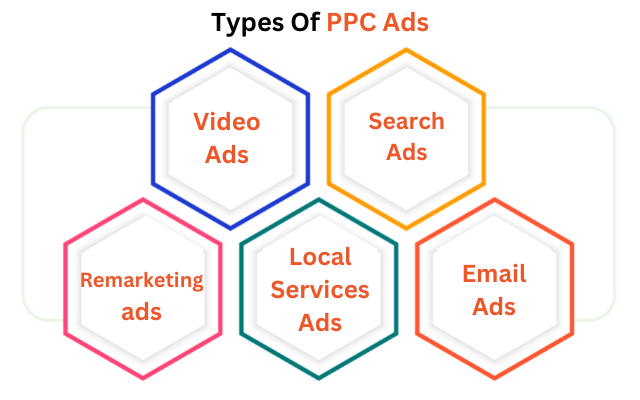 When you create an ad on plastic surgery, you have multiple choices. The following are the main types of ads you get to place.
Video ads-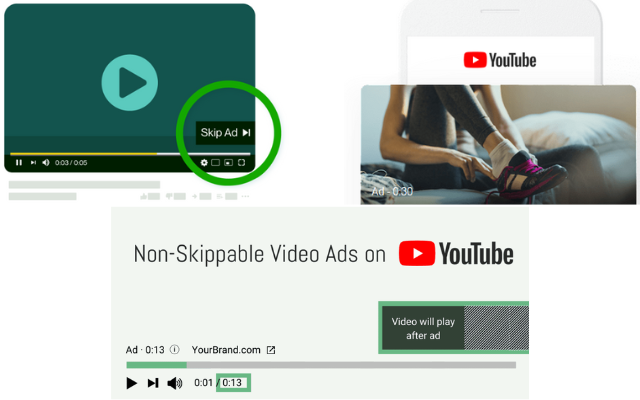 Such ads have emerged as an increasingly influential force on the internet, with more and more advertisers taking advantage of this format. Do note that you can place PPC video ads in targeted YouTube videos since YouTube is owned by Google.
Search Ads-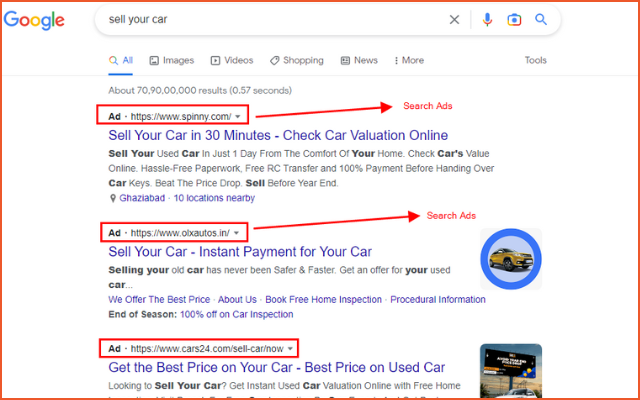 This is the most prevalent ad format of PPC ads— during a Google search, you can see search ads either below or above organic listings.
Remarketing Ads-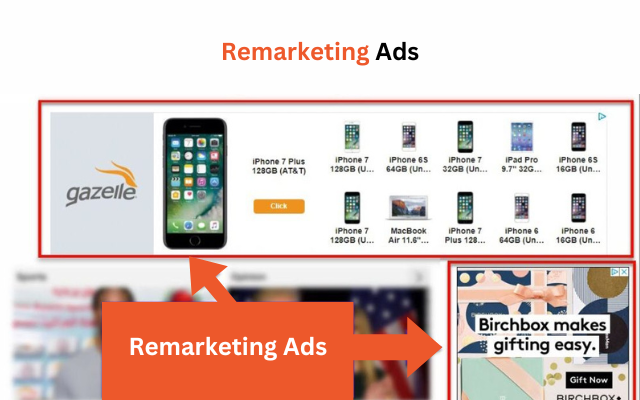 Remarketing is a powerful form of advertising whereby ads are shown to previous visitors. Platforms such as Facebook, Google, Criteo, and AdRoll offer a range of advertising remarketing options.
Local Services Ads-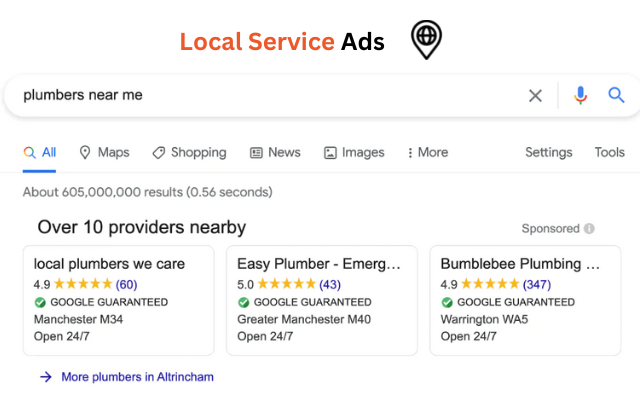 Ads for Local Services let you market specifically to people in your area, a quite useful strategy for plastic surgeons.You can target customers in the specified area and are charged only if customers text or call you after viewing the ad.
Email Ads-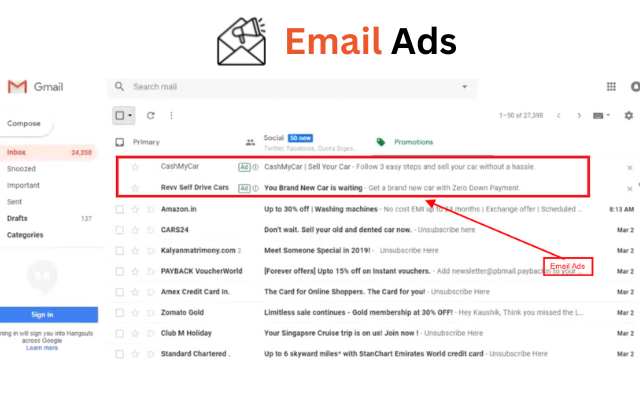 You can reach out to Gmail users through your PPC ads. Pen your Gmail account and you'll find at least a couple of sponsored ads resembling regular mails.
7 Winning Strategies For Effective PPC Marketing
1. Create A Seamless Ad Experience
To understand what a seamless experience in PPC advertising is like, you need to be aware of the Google Ads Quality Score. The higher this score is for a particular ad, the lower will be the CPC and the higher the rate of conversion.
An important element of this score is the landing page where you point your ad. The landing pages should also align with the offer you're making and the language included in the ads. In other words, you'll want to develop a seamless ad framework starting from the search term, to the ad, to your landing page. You can achieve this in the following manner:
Create optimized landing pages for every PPC campaign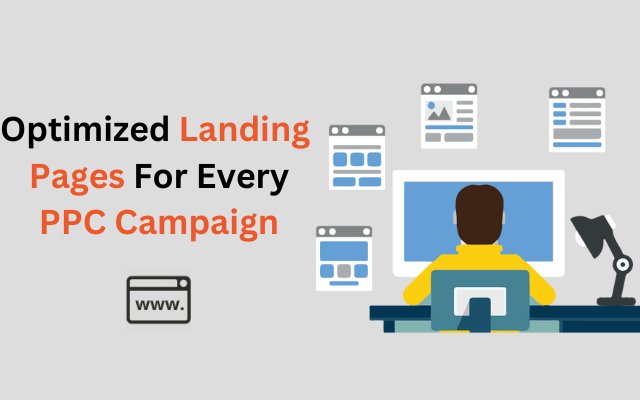 Based on the theme you're dealing with, make sure to optimize the landing pages accordingly. For example, if you plan to introduce a discount offer for a particular surgical procedure, make it all about the procedure and mention the offer clearly.
Related: Why Website Architecture is Important?
Utilize the same offer throughout the ad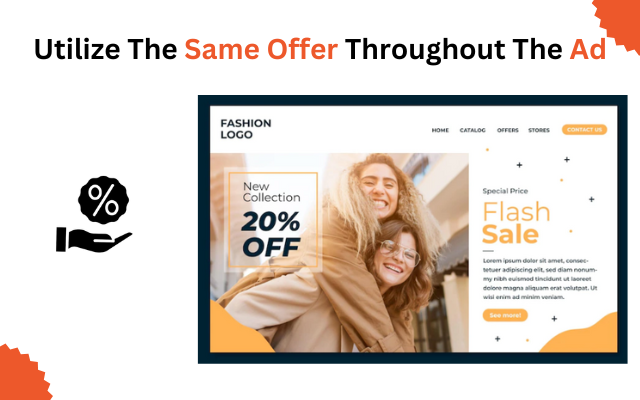 Remember that your ad shouldn't make an offer entirely different from the message it conveys. For instance, if an ad relates to nose surgeries, you should ensure it doesn't link to any other service page from your website.
Test the journey of the patient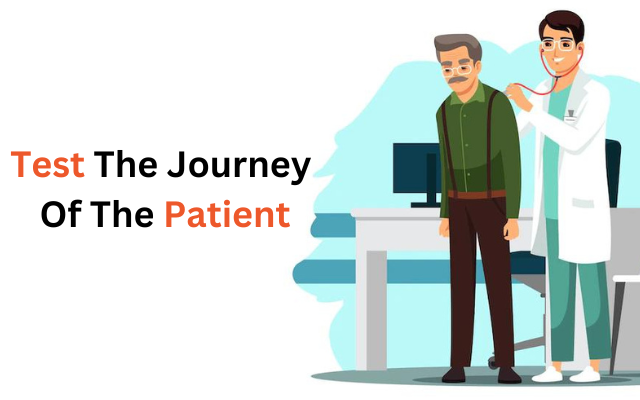 Understand a patient's journey of availing your services, starting from booking an appointment to undergoing the surgical procedures. Detect any hassles involved in between or hidden obstacles that are affecting conversion rates.
Enable easy scheduling of an appointment via the ad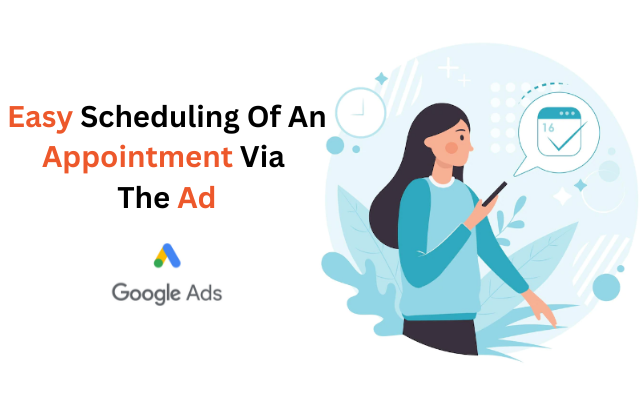 Plastic surgeons especially need this facility— you'll just need to enable particular ad extensions that we mentioned already.
2. Develop Personas of Your Audience
The majority of search campaigns include components such as:
Landing pages
Targeted keywords
Ad messaging/text
If the paid search campaign is truly effective, not only will its components speak the language spoken by the target audiences for the clinic, it will bring value with authoritative information that suits their needs.
The target audience must be well defined for every campaign, from income and age down to gender, physical location, and behavioral traits. To extract such information, you should ask the following questions:
Who all constitute your target audience?
What are their motivations for choosing a plastic surgery service?
What barriers may prevent them from choosing surgery?
How do they search for a plastic surgeon? What questions are they asking?
Do they need surgery? Or, do they want to improve their quality of life?
Most plastic surgery practices will have people different personas approaching them. Your job will be to distill their common characteristics and traits to form a persona and replete with basic demographics, buying considerations, ad barriers preventing them from choosing a plastic surgery service.
An effective method to know such vitals is by talking to actual patients and understanding their experience in the course of their journey of availing your service.
3. Leverage Geo targeting For Your Ads
A major aspect of a successful PPC advertising campaign is narrowing the focus of your business. Plus, there's a location-based targeting mechanism available in most PPC platforms, that's sometimes referred to as "geofencing". This helps plastic surgeons target specific areas based on their needs.
For starters, you'll have to develop patient personas and conduct research to understand where potential clients come from. It's then that you can develop campaigns designed to address people living in a defined region.
In case most of your target audience resides in a particular neighborhood, you may target the campaign at that point. Do note that such people are likely to convert to customers. This will help enhance your savings since you won't need to spend your entire budget targeting the city.
Alternatively, you can adopt "geo-conquesting"- it's the process of targeting people near or at the location of a competitor plastic surgeon. For a densely populated area with more industry competitors, such a strategy can be really effective.
4. Use All Ad Extensions You Can
Ad extensions like links, call buttons, location info, and additional text can provide a search engine with a handful of elements to include along with an ad. Ad engines can automatically choose the extension to add on the basis of search behavior, with the goal of increasing click-through rates.
Such extensions include:
Callout- Common text callouts in plastic surgery like "Book A Free Consultation", "We Accept All Major Insurances" etc.
Sitelink- This sets the URL and link text that people will spot in the ad
Call- Add a common phone number to all advertisements so that users can call directly from the smartphone.
Structured Snippet- This refers to supporting detail displayed beneath the ad copy.
Location- Make sure to include the physical address of your practice, directions to the spot etc. beneath the ad. Most potential patients will look for a plastic surgeon in and around their location.
5. Utilize the Extra Space For Persuasive Copies
When you develop a proper understanding of an ideal surgery patient, you'll be able to write copy of an ad that would appeal to them. Keep in mind that the words used in the ads just as significant as any personalized tactics you might adopt.
Persuasive copy should empathize with the target audience. This amounts to understanding the plastic surgery needs of your target audience when they're viewing your ads. Try to find answers to the following questions:
Are your potential patients ready to book an appointment but not able to find the right physician?
Do they just want to know about a particular surgical procedure?
Do they hold any reservations regarding the safety, outcome, or the doctor treating them?
Notably, there much more to good copy than the headline that addresses the pain points. You'll need to address the concerns of your target audience thoroughly. Plus, you'll need to focus on filling the available content blocks with well-written copy. Another effective trick in this regard is to dedicate additional space for ads if needed.
Here's how you can write conversion-worthy advertising copy:
Address the pain points the prospects may experience.
Talk to the audience directly regarding their needs using the second person.
Apply words and emotional triggers that evoke emotions such as flattery, fear, and so on.
Use action-focused, direct, and strong CTAs
6. Use Mobile-Optimized Ads
As per reports by Statista, 7.26 billion people use smartphones worldwide by 2022. That's why you can't ignore optimizing images, text, CTAs, and several other elements of the PPC ads to cogenerate striking results for metrics like the % points on CTR, the return on advertising spending, and others.
By and large, several search ads that are responsive can automate the process. RSAs will use the variations in your ad copy and optimize them on the basis of the users' devices. But you can even take a look at the metrics to figure out how your mobile experience can be optimized. Also, don't skip optimizing mobile landing pages.
You can also pinpoint inconsistencies or friction points on mobile devices to test the ad journeys.
7. Monitor Key Ad Metrics
Another facet to effective optimization of a website is tracking the keyword performance. Competition and monthly searches are essential points to take note of when you're searching for keywords. The competition for a particular keyword may be ranked medium, high, or low.
It provides you with a sound idea of the price of bidding on every term, commonly known as the cost-per-click or CPC. These metrics are categorized under the Top of Page bid, or in other words the cost of the top ad position.
For instance, the keyword "plastic surgeon near me" gets an average of 40,500 likes and is a medium-competition keyword. You should generally seek keywords in your budget that can maximize the return.
Other metrics you can track include the conversion rates and click-through rates. A reliable digital marketing agency can assist you with quality PPC services by identifying the metrics you'll need to track and apply for optimizing ads, and improving those that aren't delivering the desired performance. Monitoring and testing new ads will allow you to upgrade a campaign consistently.
Final Words
You might've understood by now that PPC advertising is a fairly evolving field like many other elements of digital marketing. Each campaign can provide a vast range of data to help you improve and retarget your ads. Also, you can alter your keyword targeting strategies or can experiment with a different copywriting style.
The inclination towards cosmetic surgical procedures has led to innumerable patients searching online for these services. PPC provides you with the opportunity to tap into this vast demand and enhance your brand visibility considerably.
So, what are you waiting for? Contact to an advertising expert today on devising the best PPC strategy for your business. We wish you the best!