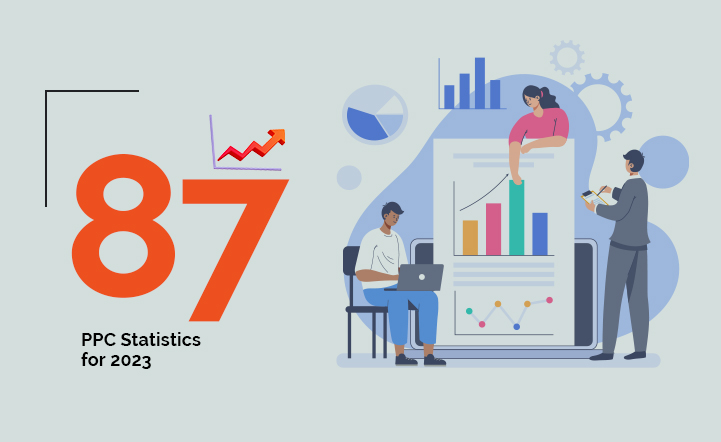 Once you've consolidated your business, reaching out to potential customers is the next major task at hand.
And most marketers have agreed that understanding the applicability of an advertising channel like pay-per-click (PPC) in this regard isn't a cakewalk. Unless you're adept with the latest trends in PPC marketing, you'll find it tough to implement the strategy for driving business growth.
That's why we've decided to list the latest data on the state of PPC marketing to help you form a clear idea about the significance of this advertising strategy. Plus, we've provided detailed insights into the fundamentals. Let's dive in!
The Most Common Types of Google Ads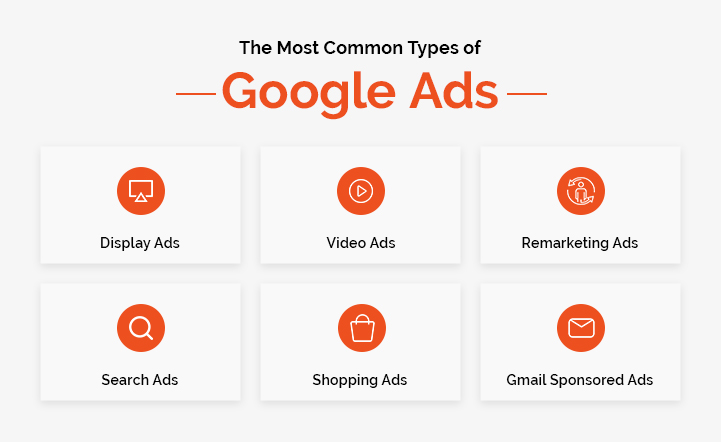 Pay-per-click ads are categorized into various types mainly depending on their format and how they work to fetch ad revenues. For instance, there are display ads that come in the form of graphics or banners on partner websites. On the other hand, social media ads have a similar visual format but are designed as per the needs of a particular social platform.
Also, the PPC system would operate differently as per the marketing platform used to showcase the ads. Marketers generally make PPC ad bids for critical search terms to show in search results. Alternatively, they might purchase ad space for videos, feeds, and web pages to showcase their product.
So, let's take a closer look at the different forms of PPC marketing campaigns available to marketers.
1. Display Ads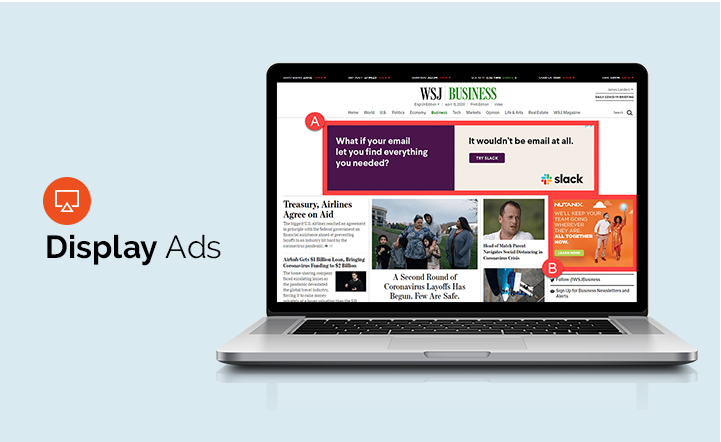 A display ad is shown to people who have recently expressed interest in a service or product at some point in their browsing journey. Most of such users directly search for the service or product or indicate their interest on other marketing platforms.
As display ads already focus on a designated group of audience, they generally offer lower conversion rates than other forms. But then, the click prices for these ads are lower compared to significant types such as search advertising.
The Google Display Network is the most popular display ad platform among marketers. Creating an ad on this platform is quite easy- you can make it straight from the Google Ads interface. Other effective display ad platforms include Criteo and Adroll.
2. Video Ads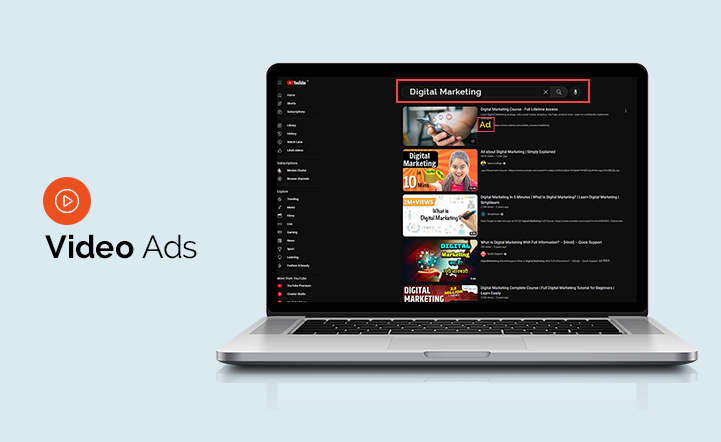 The increasing popularity of video ads is more than evident nowadays. You're sure to come across at least one of them daily, whether you're browsing the net on your smartphone or laptop. As such, it isn't surprising that 92% of marketers regard videos to be vital for their marketing efforts.
Do note that video advertising let you reach people who are yet unaware of your products or aren't following you. Thus, it does away with the need to build an audience in the first place.
For marketers new to video advertising, YouTube is definitely the best place to start with. Paid advertising is convenient on this platform as you can simply showcase existing Google ads.
3. Remarketing Ads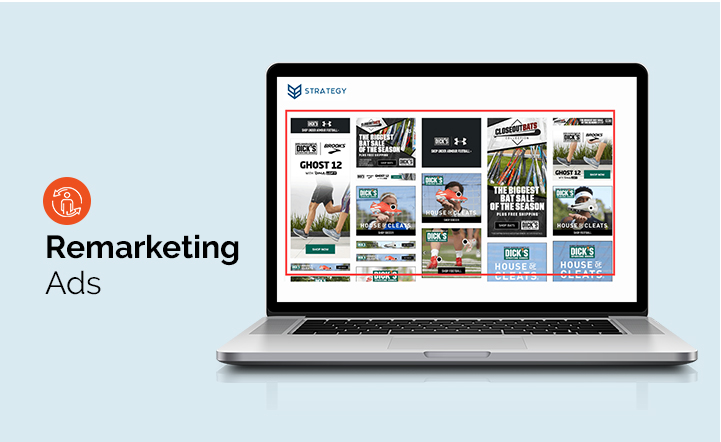 A remarketed ad is run to reengage the target audience for a business. Such ads might earn you web traffic but may not fetch conversions immediately. That's because the audience may want to consider other products or require more time to think.
At first thought, it might seem like a lost opportunity. But re-marketed ads make potential customers consider your business and may lead them to choose your brand. Some audience groups that you can target via a re-marketing campaign include:
Previous buyers from the site
Spent some time on site but didn't convert
4. Search ads
Most marketers begin with this form of PPC advertising while experimenting with paid advertising. Firstly, they choose the keywords they're willing to show on the ads. Marketers then direct Google ads to enter the ad copy they've created to show users when they search for the keywords.
PPC search ads are distributed using an auction system that decides the order of ads appearing on the page. The system also makes you aware of the price the advertiser has to pay for the ad. Note that these can be placed both below and above organic listings.
5. Shopping Ads
Shopping ads on Google help prospective leads find a product and come in a carousel placed above the organic search results. They let users see prices and products just before they click on the website of a business. Users can even browse products sold by multiple businesses. Thus, they get a feel of window shopping sitting at home!
6. Gmail Sponsored Ads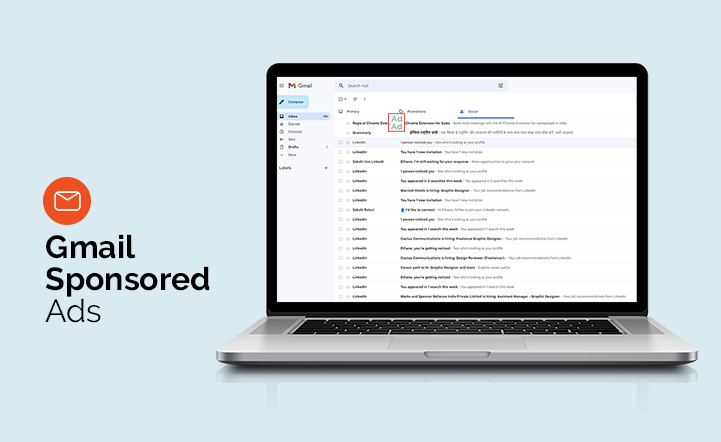 Reaching a lead's inbox has never been easier. Sponsored Gmail ads look similar to other emails except that they have the patent ad tag and a bold subject line. Plus, you can view them both on mobile devices and desktops.
A major benefit of Gmail ads is that they help enhance brand awareness and earn traffic at the top of the marketing funnel. Here are some metrics to help you track the performance of Gmail ads:
Gmail forwards
You can know the number of forwards for each email from the Gmail Forwards column. This will help you keep track of the interested audiences who have received the forwards.
Gmail Saves
Gmail saves can help you track the number of users who've saved the message for a later time.
Clicks to A Business Website
When a user clicks on a Gmail ad for the first time, they'll be shown more details about the campaign. This is registered as a click and is charged by an advertiser.
Another click on the ad will take users to the website. The Gmail app has a Clicks to Website column that shows the audience who've expanded the ad and then clicked through to a website.
Importance of PPC Advertising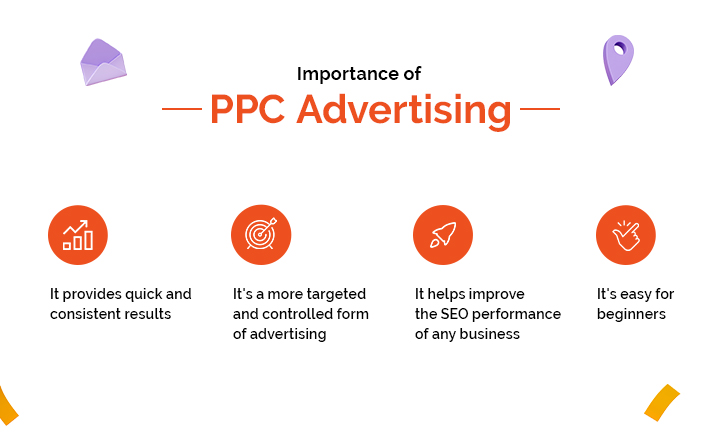 Before you get to know the latest trends in PPC marketing, it's essential to understand why you need the PPC model to boost your marketing initiatives. For starters, PPC helps businesses gain visibility on major search engines and draw conversion-worthy traffic at a higher rate.
However, there are many other attributes of PPC marketing that make it a crucial strategy for businesses striving to keep up against their competitors.
a) It provides quick and consistent results
In contrast to SEO that's focused on growth in organic traffic, PPC advertising can practically fetch you results just from when the ads are uploaded. That's where the importance of PPC lies for businesses interested in quick revenue generation or utilizing a short-term window for marketing.
To put forth search ads on Bing or Google, advertisers set up ads through the portals of each platform, form a budget, and decide the ad parameters. Once you launch the ads, they'll begin appearing in search results soon and can immediately start attracting conversions/clicks.
b) It's a more targeted and controlled form of advertising
PPC advertising help you target a specific group of audience effectively, something which very few advertising strategies offer. This is one of the most significant reasons behind the growing popularity of this ad format.
For instance, if you're using the Google ad network for your next PPC ad, you'll be able to control the ads being displayed through different media. The platform will allow you to choose the days, search queries, location of the ads, user interests, their past purchases, and other details. As for social media platforms, you can set more specific requirements for the demographics of your target ads.
As platforms like Bing or Google come with a wealth of user data, they can fetch ad options based on parameters that include:
Brand interests, and web browsing habits
Gender, age, language, and other demographic information
Income, educational qualifications, and employment
National, local, and global locations.
c) It helps improve the SEO performance of any business
Both SEO and PPC are important strategies for any business as they target the same platforms, audiences, and keywords. Thus, investing in both PPC and SEO can help you maintain a well-rounded marketing approach in the long term.
In cases where marketers conduct research on the same keywords and target the same keyword densities, they would be halfway through in completing both PPC and SEO strategies.
Many business owners are of the opinion that PPC is indeed helpful for SEO. Here's the reason why:
Paid ads can boost brand recognition to make SEO conversions more likely
Clicks on paid ads can help brands reach the top of SERP, whereby they can earn more backlinks, mentions, and shares
Searchers viewing an ad are more likely to click on its organic listing
Apart from this, Pay Per Click management can help boost SEO efforts by supplying effective data on the performance of your marketing strategies. Microsoft Advertising and Google Ads offer PPC platforms that provide ample feedback on every ad campaign. Marketers can borrow the data relating to conversions, keyword performance, impression share, A/B ad tests etc and utilize the same for fine-tuning their SEO activities.
d) It's easy for beginners
PPC ads are easy to start with unlike labor-intensive advertising, slow-working SEO, and content-focused strategies.
Marketers can open a free account on Microsoft Advertising and Google ads, and immediately begin creating an ad. And after the ad is approved, it can appear on search immediately to drive results.
In comparison to other channels such as social media and email, there isn't any pre-requisite for building organic traffic or sourcing the contact info on the target audience. Such platforms make it easy for marketers through the ad creation process. And once a brand is ready to post its ads, it immediately gets to access global users in millions.
Moreover, you can activate or de-activate a PPC ad easily, so boosting brand visibility would be a matter of a few clicks once.
87 PPC Statistics for 2023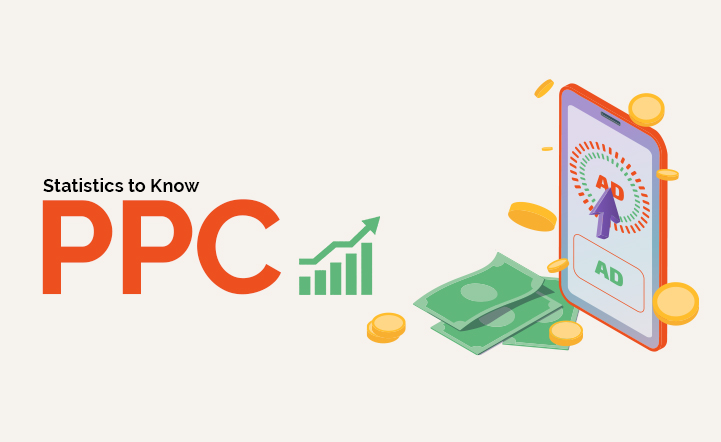 Paid Ads: Usage And Costs
1. 65% of small businesses use Google ads as a part of their marketing campaigns.
2. 59% of people said they researched a product on Google prior to purchasing it.
3. 62% of marketers plan to expand their budget for PPC.
4. Paid search accounted for 39% of advertisers' budgets, as reported in 2019.
5. 47% of worldwide purchases are completed online.
6. 32% companies utilize PPC to sell directly to consumers.
7. 72% of companies haven't checked the performance of their ad campaigns in a month.
Performance of PPC Ads
8. 70% of consumers lay importance on including a call option and some directions in ads.
9. 71% of potential buyers prefer ads that are customized to their interests and shopping habits.
10. 75% of internet users have said paid ads made it easier to search their requirements.
11. PPC visitors are 50% more likely to make a purchase than organic visitors.
12. 51% of Gen Z users prefer ad blockers while searching the web.
13. 60% of internet users can't identify PPC ads in SERPs.
14. 50% of searchers can't differentiate between organic and paid results.
15. While SEO activities will go on regularly once initiated, stopping investments in PPC campaigns will cause your annual website traffic to dwindle gradually.
16. 94% of users go straight to organic results instead of skipping search ads.
17. 97% of potential buyers turn to the internet to find a local business.
18. The majority of brands are satisfied with the results of their PPC ad campaigns, with 84% saying they achieved good results.
PPC Ad Costs
19. The spending on search advertising in the US is projected to reach $133.50 billion in 2023.
20. The average ROI for PPC ads is $2 for every dollar spent.
21. The annual cost of leveraging PPC ads is $108,000-120,000 on average.
22. Google paid search ads can help enhance brand awareness by 80%.
23. Currently, the costliest keyword is insurance, which has an average CPC of $54.91.
24. The average CPC for Google search ads is $1 to $2, while that for Google Display Network is $1 or less.
25. Small to medium-sized companies require spending $9000-10,000 monthly on PPC ads on average.
26. The average yearly cost for B2B PPC ads is between $115,000 and 122,000.
27. SEO activities continue regularly, but by stopping investments in PPC campaigns, your annual website traffic will dwindle gradually.
28. 94% of users go straight to organic results instead of skipping search ads.
29- PPC visitors are 50% more likely to make a purchase compared to organic visitors.
30. 97% of potential buyers turn to the internet to find a local business.
31. The majority of brands are satisfied with the results of their PPC ad campaigns, with 84% saying they achieved good results.
PPC Ads Usage
Display Ad Stats
32. The lowest CPC recorded for Google display ads is $0.45 on average, applicable for e-commerce ads. As for the highest CPC, it was found to be $1.49 and was recorded for dating and personal ads.
33. US advertisers are expected to invest at least $57 billion in programmatic digital display ads.
34- Programmatic display ad spending is projected to reach around 142 billion US dollars by 2023.
35. Audience targeting and ad placement are the most popular ad optimization techniques to improve every part of the add.
36- 65.2% of programmatic video ad spending in 2022 was allocated for mobile devices. In the US, Amazon is expected to earn $2.76 billion in digital display ad revenue, ranking it third after Facebook and Google.
Shopping PPC Ads
38- Approximately 60% of shopping related searches on Google are considered "upper-funnel," where users seek inspiration to narrow their options from a general category to a specific product.
39. 41% of shoppers were comfortable with retailers monitoring their purchases and shopping patterns to personalize purchase offers.
40. Data from Statista reveals that eCommerce purchases through voice assistants will record transactions worth $19.4 billion in 2023.
41. Shopping ads on Google successfully generate 20% of clicks for retail paid search. So, those who are yet to tap into the potential of these shopping ads are losing out on an opportunity to drive their eCommerce revenue upwards.
42. 31% of people searching for a specific product online are likely to click on relevant shopping PPC ads.
Search Ads
43. 96% of the advertisers (brands) worldwide invest in Google ads.
44. 46% of online search clicks are earned by the top three PPC ad positions.
Mobile PPC Stats
45. Google drives 95% of the search ad clicks earned from mobile devices.
46. 70% of impressions for search ads are on mobile.
47. Over 90% of users on mobile are most likely to choose the first 2 or 3 search results.
48. The expenditure on mobile advertising will reach $146 billion by 2023.
49. 69% of people who own smartphones use mobile devices for shopping.
50. The revenue generated by mobile apps via in-app advertising and paid downloads is projected at $935 billion in 2023.
51. 93% of people using mobile devices move ahead to make a purchase.
52. 53% of clicks generated by PPC ads come from a mobile device.
53. Two-thirds of mobile users generate at least one click for a PPC ad weekly.
Google PPC Statistics
54. Half of the clicks generated by paid searches originate in mobile devices.
55. The display ad network brought forth by Google reaches 90% of global internet users.
56. A trillion Google impressions are served to more than 1 billion Google users in a month.
57. A national or international campaign would require a budget of at least $2500 if want to invest in Google Adwords.
58. As per recent data, the average conversion rate for Google ads across industries is 4.40%. Thus, a lower conversion rate would indicate a problem with the post-click ad performance.
59. Google ads hold a 29% share of the global digital ad spending.
60- Google fetches the largest share of organic mobile search traffic at 61%.
61. The average CTR for Google ads across different industries was 3.17% for search while display had 0.46%.
62. The recommended daily PPC budget (by Google) for beginners is $10-$50.
Social Media PPC Ads
63. The expenditure on social media advertising is expected to surpass $105 billion in 2024.
64. The latest CTR recorded for social networking platforms was 1.21%, reports Statista.
65- LinkedIn is the most effective platform for B2B and high consideration B2C marketers.
66- The estimated audience reach for ads on Instagram Stories is 996 million.
67. The monthly spending on Facebook ads for small businesses is $1,000 to 3,000.
68. The average CPC for Facebook ads is $1.72, with the price being the cheapest on Sundays and the highest on Fridays.
69. The average CTR recorded for Facebook across industries is 0.90%.
70. Facebook ads have an impressive conversion rate of 9.21%, with the highest figure (14.29%) being recorded for fitness studios.
71. Facebook offers the maximum ROI among all their investments in paid advertising channels.
72- Shoppers on Pinterest have 85% larger baskets and spend twice as much per month compared to shoppers on other platforms
73. Sponsored ads on Instagram matched the interest of 37% of Instagram users most of the time.
74. Video ads have helped 93% businesses fetch new customers, with short-form content projected to become a popular trend.
Current Trends In PPC
75. PPC advertisers are currently looking to tap into the power of automation for their campaigns. AI-driven ads make users 155% more likely to be attracted to a brand.
76. Smart bidding, a bidding system based on machine learning has gained prominence in recent times. It's likely to become more powerful going into 2023.
77. Voice search is among the most significant trends expected to yield a boost in 2023 PPC ad revenues. With the predominance of voice assistants like Siri and Alexa, the market for PPC ads using voice search is projected to reach $4 billion by this year.
78. With VR and AR becoming increasingly popular in digital marketing, PPC advertisers aim to project their ads virtually in the coming years. In fact, the CAGR for the AR advertising segment is projected to reach 138.80m in 2023.
Amazon PPC Ads
79. As per recent findings, the demand-side platform (DSP) by Amazon is one of the three most popular advertising platforms.
80. Sponsored products record the highest sales-per-click on Amazon search formats.
81. Clicks for sponsored brands and products have a conversion rate thrice that of Google Shopping ads.
82. The net digital ad revenue of Amazon in the US is projected at 39.45 billion in 2023.
83. Amazon display ads in the US recorded a net spending of $10.4 billion in 2021.
84. The latest recorded average CPC for Amazon ads is $0.89.
85. Nearly 50% of PPC marketers worldwide set a monthly budget of less than $50,000.
86. 90% of buyers check online reviews before they consider a particular business.
87- Nearly 49% of online consumers click on text PPC ads.
Conclusion
PPC marketing is exhibiting impressive growth, with different avenues opening up for advertisers passionate about this practice.
We inferred the fast-evolving nature of this practice in the course of our research. The PPC ads statistics we've put forth in our guide clearly reflect this fact.
So, while the practice may seem a lot different in the near future, it will remain a lucrative marketing strategy at the same time.
Don't delay implementing the current trends in PPC strategies to boost your business effectively. Spotted another significant trend in PPC marketing? Feel free to share your thoughts and observations in the comments section below. Till next time, take care!