Are your local SEO strategies are bringing in big dollars?
Are you able to target local audience effectively without spending a huge marketing budget?
If not, you are at the right place.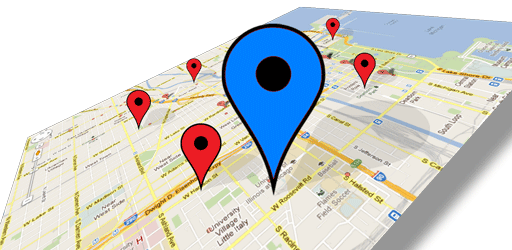 In today's article, I'm going to share 101 practical local SEO strategies to boost local sales in 2023.
Without further ado, let's dive in:
Local SEO strategies for Google Maps
Your local SEO strategies won't be complete if you don't give special focus on Google Maps Marketing.
You must have seen that Google Maps results appear in local search. If you google for 'homemade food delivery near me', you will get the following results: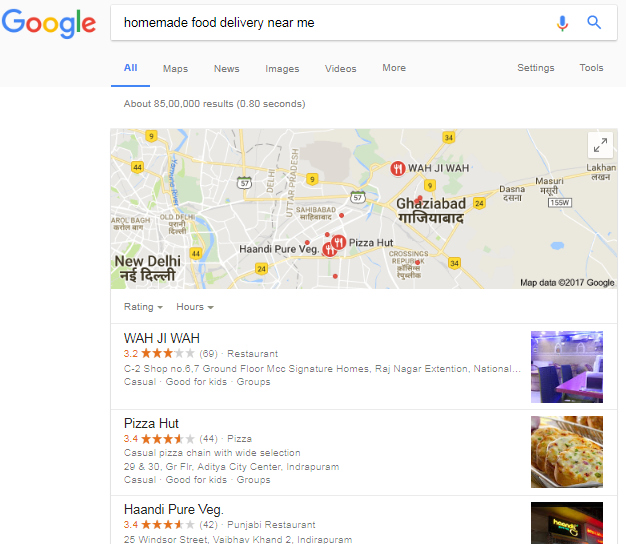 As you can see Google Maps results feature right below the search box, it becomes imperative for small businesses to rank high on Google Maps.
Here are proven tips to get the top ranking on Google Maps:
1- Enter complete, accurate address in Google My Business profile
2- Always use USPS-approved (or any other postal agency applicable to your area) address to complete Google My Business (GMB) profile
3- Choose to display address information in Google My Business
4- Add business hours
5- Indicate if your business is open for 24 hours
6- Fill service area in GMB – mention it if you are a phone-only company
7- If you are serving more than one location, mention it
8- Get your Google My Business listing verified
9- Optimize the 'introduction' of your GMB listing
10- Never stuff GMB introduction with keywords – use key phrases naturally
11-Optimize images in GMB listing
12- Use high-quality images in GMB listing
13- Add metadata to the images in GMB listing
14- Choose a relevant category for your business
15- Pick one primary category that best represents you
16- Post regularly through Google My Business
You can read detailed posts on Google Maps Marketing here, here, and here.
Strategies for Technical Local SEO
The structure of your website plays an important role in local SEO. Your website should be error-free, well-structured, indexable, responsive, and properly optimized to dominate local search results.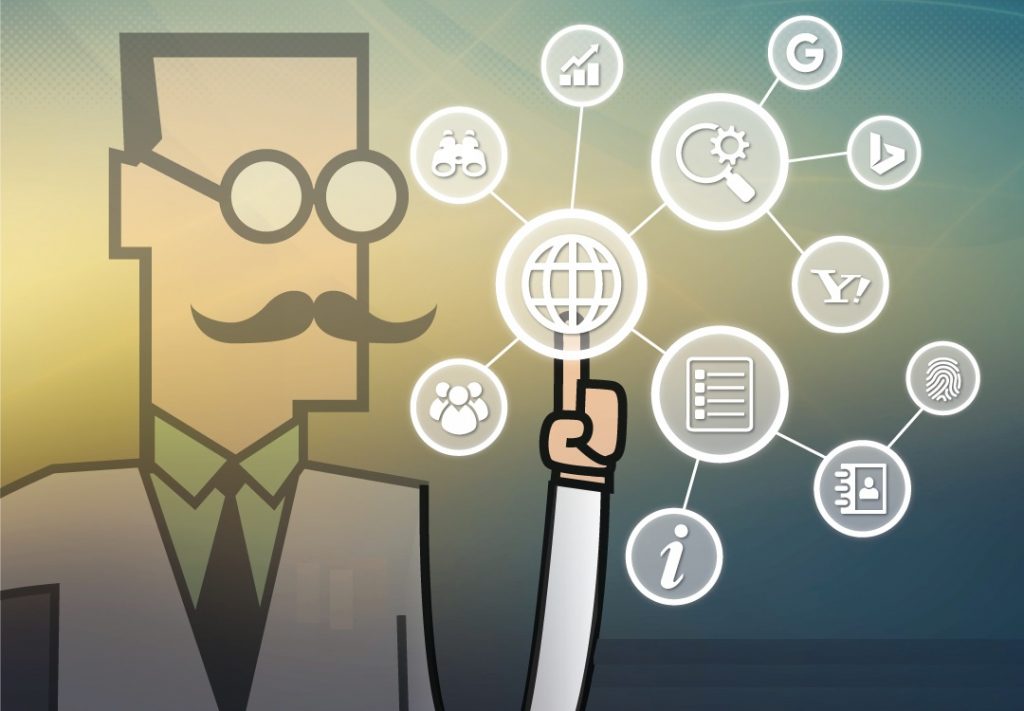 Follow these proven strategies for technical local SEO:
17- Make sure that your Contact Us page has the complete name, address, and phone number of each of your staffed location(s)
18- Never forget to use Schema markup of your location data
19- Make sure your phone number is visible on your website and customers can dial it on their mobile phones
20- Your NAP should be consistent on the entire web
21- Ensure all location pages are linked to an easy-to-follow navigation menu
Local SEO Strategies for Content in 2023
You must have heard Bill Gate's famous quote – content is king. This applied to local SEO as well.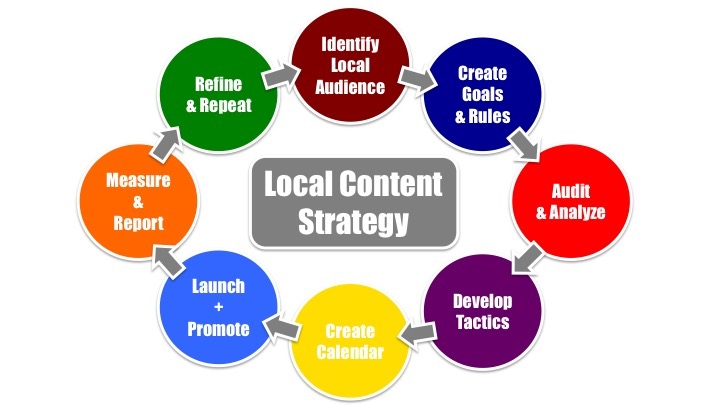 Here are the top local SEO strategies for content, which can help your business rank high on Google local search results:
22- Your website should have unique content with relevant phrases that your target audience uses
23- You should not scrape content from any other website, even from the websites of manufacturers
24- If you sell your products or services to different cities, you should create pages for these cities keeping city keywords in the mind
25- Don't cram your content with keywords
26- Avoid publishing useless pages
27- Avoid making local websites for each city you serve
28- Write local headlines for web pages
29- Your blog posts should be related to your local community
30- Write content in a scannable format
31- Write content that is mapped to the buyer's' journey of your local customers
32- Rope in local influencers in your content
33- Write guest posts on locally focused blogs
34- Optimize content for voice search
35- Promote your content aggressively
Local SEO Strategies for Citations
A local citation is online mention of the name, address, and phone number of your business. You can get local citations on social media platforms, business directories, websites, or apps. Local citations help a business build prominence and relevance.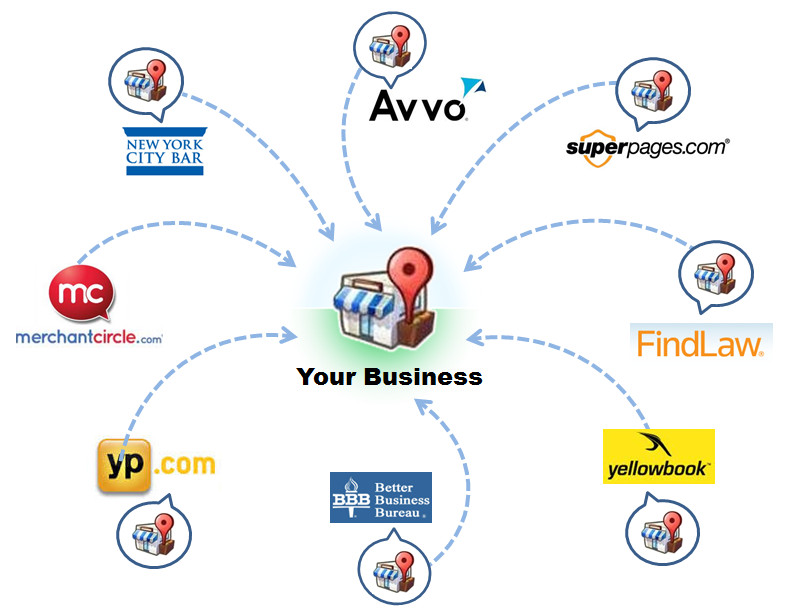 Do you want to get the local citations for your business right?
Follow these tips:
36- Check your existing citations for any error (NAP should be consistent)
37- Choose local cities where your business operates for citations
38- Be selective in your approach – not all citations are useful
39- Choose business directories relevant to your business category
40- Use a worksheet to keep a track of your citations
41- Comply with Google's quality guideline when building citations
42- Use a tool to find your competitors' citations and build citations on these websites
43- If you are outsourcing citation building tasks, you should choose a company after checking the past work of the company
44- Follow the rules of the business directories you are targeting. This will help you get your citations approved quickly
45- Some business directories are paid. If they are reputed and your competitors are listed there, you should go for these paid directories
46- Remove duplicate citations
Local SEO Strategies for Reviews
Yes, my friend, reviews help in getting high ranking on local Google search.
Google itself said,
"Google review count and score are factored into local search ranking: more reviews and positive ratings will probably improve a business's local ranking."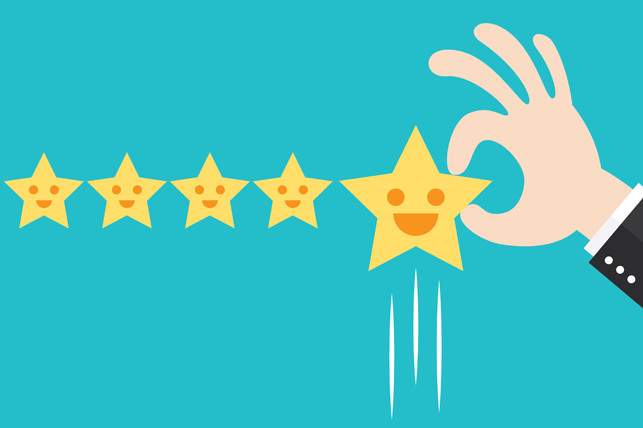 What should be your local SEO strategies for reviews?
Here is a list:
47- Asks your customers to write reviews for your business
48- Email follow-up is a good way to persuade your customers to get reviews
49- You can get more reviews from focused groups
50- Add a review section to your website
51- Links to external reviews from your website
52- Incentivise the time of your customers, which they spend in writing reviews
53- Never bribe to get reviews
54- Offer sample/trial version of your product – this will help get reviews quickly
55- Make it easy for customers to write reviews
56- Ask for reviews quickly – typically after 24-26 hours of product purchase or service contract
57- Tap your loyal customers to get reviews
58- Search brand advocates among your customers and ask them to write reviews – this is a surefire way to get reviews for your business.
59-Embrace the power of local business directories to encourage your customers to write reviews for your business
60- Don't forget mobile – make it easy for your fans to write reviews with the help of their mobile phones
You might attract negative reviews for your business. To tell you the truth, you can't do much about it, except replying to negative reviews according to Google's policy.
Local SEO Strategies for Social Media in 2023
It is very critical for you to get your local SEO strategies for social media right if you want to be a local leader in your digital landscape.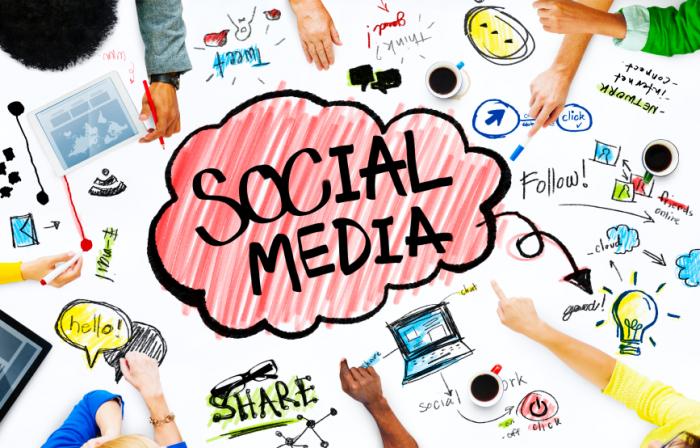 Make sure that your brand follows these local SEO strategies for social media:
61- Not all social media channels are equally beneficial for your business – find out the channel where your audience hangs out
62- Brand your profiles on important social media channels
63- Link to and from your business website
64- If possible, mention you NAP in your profile bio on a social media channel
65- If possible, mention key phrases in your profile bio on a social media channel
66- Posts regularly on your social media channels
67- Interact with your fans on social media – don't sit idle after posting content
68- Run social media contests to increase engagement
68- Work with social media influencers to amplify your reach
70- If you can't rope in big influencers, work with micro influencers
71- Schedule social media posts to maintain consistency in your efforts
72- Use hashtags on Twitter to get found in important discussions
73- If you can't manage social media, outsource social media tasks
74- Do proactive social media monitoring
75- Use a social media tool to manage and share your content (This will save you time)
76- Use social media metrics to gauge the success of your efforts
77- Use URL shorteners to track engagement on URLs
78- Use social media calendar to organize social media efforts
79- Create discussion groups on social media channels if allowed
80- Use paid social media marketing to boost your reach
Local SEO Strategies for Link Building
A high-quality backlink works as a trust vote. As Google said,
"Your position in web results is also a factor, so SEO best practices also apply to local search optimization."

Here are the best local SEO strategies for link building:
81- Have more focus on earning links than building links
82- Create useful content that the audience would love to link to
83- Make your website is an essential resource in the local community where people can find all the related information
84- Include movers and shakers of your industry. This might encourage them to link back to your website
85- Do guest posting on industry leading websites
86- Write press releases and send them to journalists
87- List your blog on industry's leading websites
88- Be active on web2.0 website
89-Be active in local forums and associations so that people can link to your website to get information about your niche
90- Speak to your chamber of commerce – this can help you earn links
91- If your site is authoritative, you can request council or government links
92- Avoid building low-quality, spammy links
93- Build relevant links only
94- Conduct useful surveys relevant to your niche, and publish results on your blog
95- Create 10 Myths lists in your business category to earn backlinks
96- Write the top 10 easy tips list article to earn backlinks
97- Ask for backlinks if you have created an ultimate resource of information
98- Give testimonials
99- Use reputed link building tools
100- Links other useful blogs to your blog – those blog owners can return the favor
101- Hire a reputed link building company
Conclusion:
Targeting local audiences should not be difficult, and it shouldn't break your bank as well. Follow these local SEO strategies in 2023 and bring in big dollars by boosting local sales.
What about you?
Do you want to tell any secret local SEO strategy? Leave it in the comment section. I'd love to hear about it.
Additional Resources: