A good tool lets you finish any task quickly and efficiently. And on-page SEO tools are no different. With the right one at your disposal, you can complete on-page optimization tasks quickly without making any of the common on-page SEO mistakes.
But the next big question is,
Are you aware of the top on-page tools that most smart digital marketers are using as on date? SEO is a rapidly evolving field, which is why you need to be adept with the latest tools to make your website stand out amidst the millions out there.
In today's post, I've picked the 52 most productive on-page SEO tools that website owners need to know. These tools will not only save you tons of time but also help you follow on-page SEO best practices.
So, without further ado, let's get to the details.
The Importance Of On-Page SEO For A Website
Google and other major search engines are continuously evolving their search algorithm to effectively cater to the needs of internet users. For instance, in 2021, Google conducted as many as 8,00,000 experiments on its algorithm and updated it over 5000 times.
So, to remain relevant to such updated algorithms, businesses need to improve different elements of their web pages from time to time. That's where the importance of on-page SEO tools lies.
Sounds like a tough nut to crack? Trust me, framing a truly effective on-page SEO strategy isn't as complicated as might seem at the first thought.
You'll just need to consider some ranking factors and aim to create the ideal user experience using some effective tools rather than merely optimizing content for the bots. And that's what I'll be discussing in the next section.
Ranking Factors For On-Page SEO
Search engine crawlers consider the content, architecture, and HTML code for any website to determine its rank on an SERP. As such, the individual ranking factors are divided into these broad categories:
1. Content
Engaging content plays a pivotal role when it comes to attracting visitors to your website and compelling them to stay on. That's why search engines consider the content on any page to analyze whether it's worthy of a rank in its search results.
When optimizing the content on a web page, you should look into the following key aspects:
EAT- Google weighs any piece of content based on the expertise, authoritativeness, and trustworthiness that it reflects. These criteria are commonly referred to as EAT in collective.
SEO Writing- This refers to creating content in a way that it prioritizes search engines and converts visitors to valuable leads. As such, you should ensure the copy reads well and adheres to the latest SEO standards.
Keywords- The content in your website should answer a visitor's question appropriately. So, the pages featuring the keywords applied in a query will be relevant to the particular search.
Visual Assets- Adding videos, infographics, and images does much more than just making the page visually appealing. You should see it as an opportunity to boost your ranking on SERPs.
2. Website Architecture
If your website is laid out logically, search engines will be able to scan all its elements more effectively. Alongside, such a website is likely to create a richer user experience.
So, when you're optimizing the architecture of a site, make sure to consider the following factors as per the ranking requirements*:
Site Speed: A slow-loading site can drive away much of your visitors and adversely affects your rankings too.
Responsive Design: As per latest data, mobile accounts for over 58% of the total internet usage, while tablets contribute 2.1% . This trend has made Google and other search engines prioritize websites with more responsive designs.
Links: A great way to keep the EAT for your website on track is to include relevant links from other reputed websites. This will provide the much-desired credibility to the site and may even help improve its rankings.
URL Structure: Though URLs aren't as prominent in SEO ranking as before, search engines still consider them to determine the SEO score for their rankings**.
3. HTML
HyperText Markup Language refers to the code applied in structuring your web pages (including their content). This code tells the browser what site elements to show and where to show them.
At the same time, search engines use the code to know about your web pages and why they deserve a rank on the SERPs.
Meta Description- Though not considered a direct ranking factor, it helps search engines understand the content on a web page. Plus, they influence the click-through rate (CTR) of the website.
Title Tags- These code snippets allow you to provide the webpage with a title. When it comes to SERP rankings, they can help build a context and demonstrate the relevance of your site to a search query.
Geotagging- If you wish to earn more traffic from your neighbourhood or city, it's essential to stress on on-page local SEO. Do note that this is especially needed for medium-sized and small businesses.
Image Optimization- While it's important to optimize the visual assets on a web page, you must also consider the technical aspects of visual appeal. These include the file name, size and format and SEO-friendly alt tags, and mobile-friendly images.
Now that you're clear about the major SERP ranking factors at play, it's time to know about the top-notch on-page SEO tools out there. Read on!
Table of Content
1- On-page SEO Tools for Keywords
2- On-page SEO Tools for Content
3- On-page SEO Tools for Broken Links
4- On-page SEO Tools for Technical Tasks
5- On-page SEO Tools for Site Speed
6- On-page SEO Tools to do Website Audit
On-page SEO Tools for Keywords
Keywords play a significant role in on-page SEO. SEO experts spend a great deal of time on keyword research. Keyword research will help you get a better understanding of the demand for a particular keyword and frame SEO strategies accordingly. Here is the list of top on-page SEO tools that you can use for keyword research.
Here is the list of top on-page SEO tools that you can use for keyword research.
1- Google Keyword Planner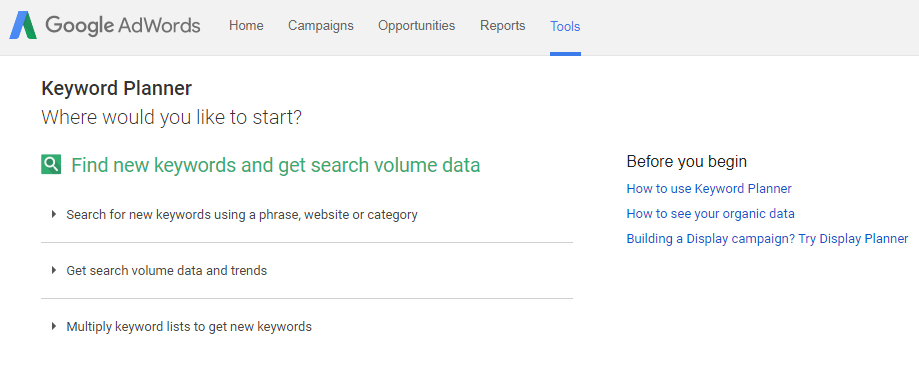 This free and easy-to-use SEO tool from Google is excellent for reaching the right customers with the right keywords. You can get insights into how particular words relevant to your business are searched and can track the change in the searches over time.
Want to learn how to make the most of this free on-page SEO tool? Then check out this comprehensive guide by SEO genius Brain Dean on How to Get the Most Out of the Google Keyword Planner.
2- WordStream

WordStream helps you discover new keywords and provides accurate and detailed data on keyword performance. So, whether you are dealing in organic or paid search, WordStream free keyword research tool can be quite useful.
3- Keyword Tool

Keyword Tool is an equally effective alternative to the Google Keyword Planner. Available in both free and paid versions, this tool can generate up to 750+ long-tail keyword suggestions for every search term. It's no secret that long-tail keywords have a higher long-term conversion value and you can use them to be found by new audiences.
4- Keyword Eye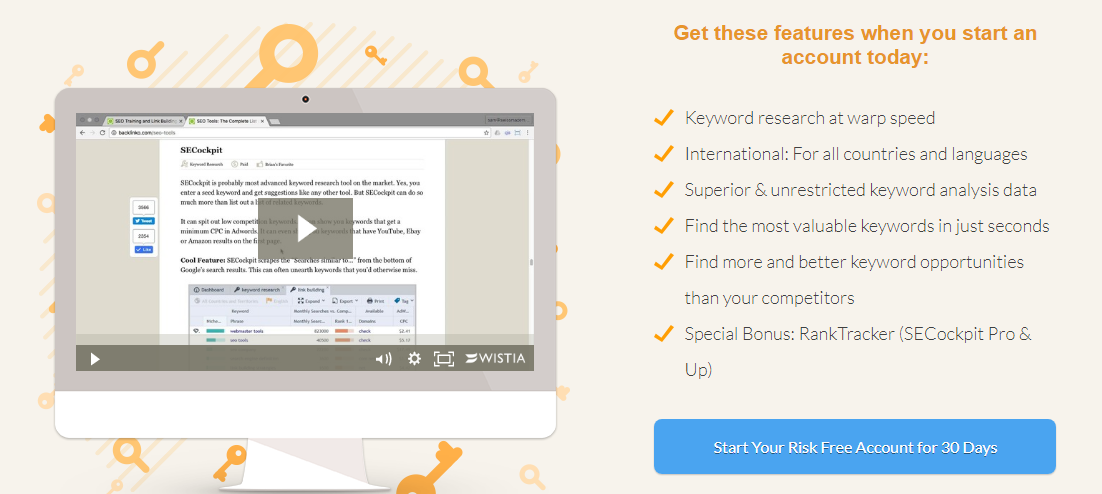 Keyword Eye is another trusted platform for keyword research that's gained considerable popularity in the recent few years. It provides separate tools for keyword and competitor research along with suggestions from YouTube, Amazon, and Google Auto. Do note that you can opt for a monthly or yearly plan for this popular on-page SEO tool.
5- SECockpit
SECockpit is known for its super-fast functioning, providing users with the most valuable keywords in just a few seconds. Plus, this tool offers data for all countries and languages.
In the words of Brain Dean, "But SECockpit can do so much more than display a list of related keywords. It can spit out low competition keywords. It can show you keywords that get a minimum CPC in AdWords. It can even show you keywords that have YouTube, Ebay or Amazon results on the first page."
6- Moz Keyword Planner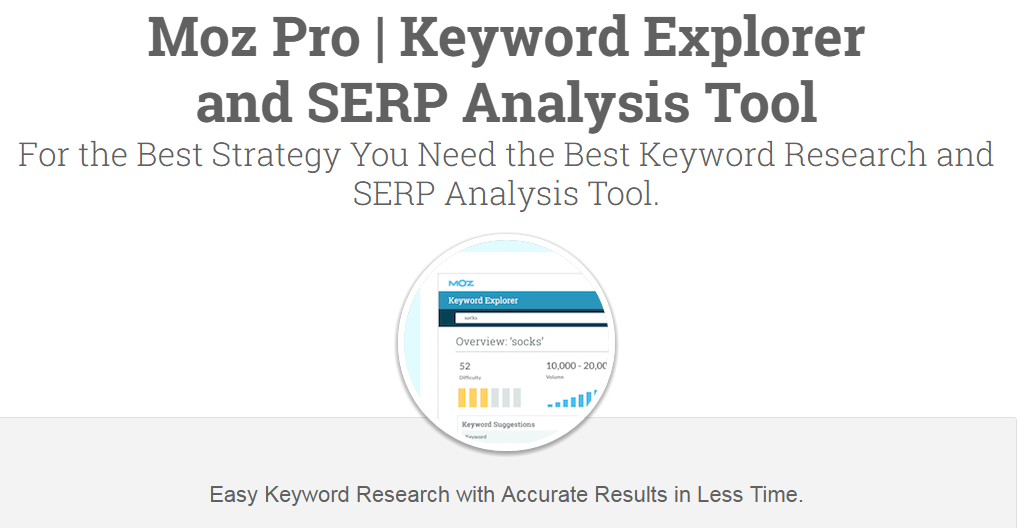 Moz Pro Keyword explorer is a paid tool for keyword research. The best thing about this powerful, on-page SEO tool is that you will get data for keyword difficulty, opportunity, priority, SERP analysis, mentions, etc.
7- SEMrush

SEMrush, widely popular among SEO experts, offers two tools for analyzing the performance of your keywords in depth. The Keyword Magic Tool provides you with 2 million keyword ideas along with their click potential and searcher intent. On the other hand, the Keyword Overview is designed to offer detailed insights into any search query.
Thanks to Semrush's long-standing reputation as a leading platform for SEO resources. eBay, Amazon, HP, Disney, and many more reputed brands utilize these tools.
8- Keyword Snatcher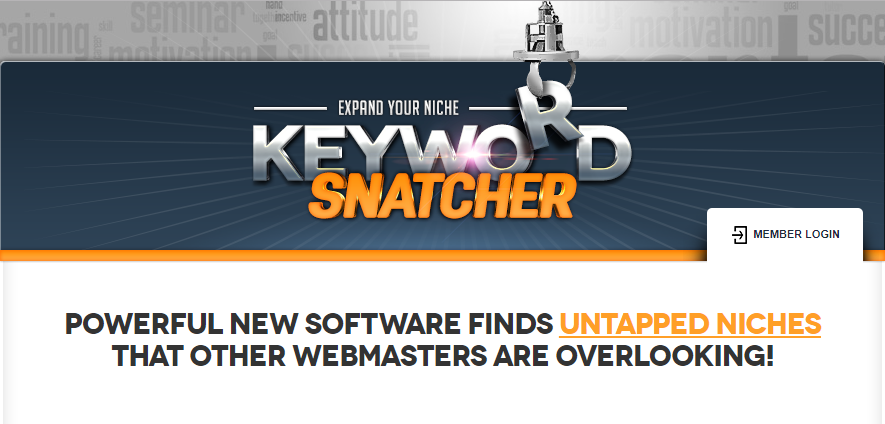 This powerful on-page SEO tool is designed to utilize untapped keyword niches that are often ignored by the average keyword research tools. Additionally, it can generate local keywords using a database of more than 3 million cities across the globe. Keyword Snatcher can extract keywords from YouTube as well.
9- Ahrefs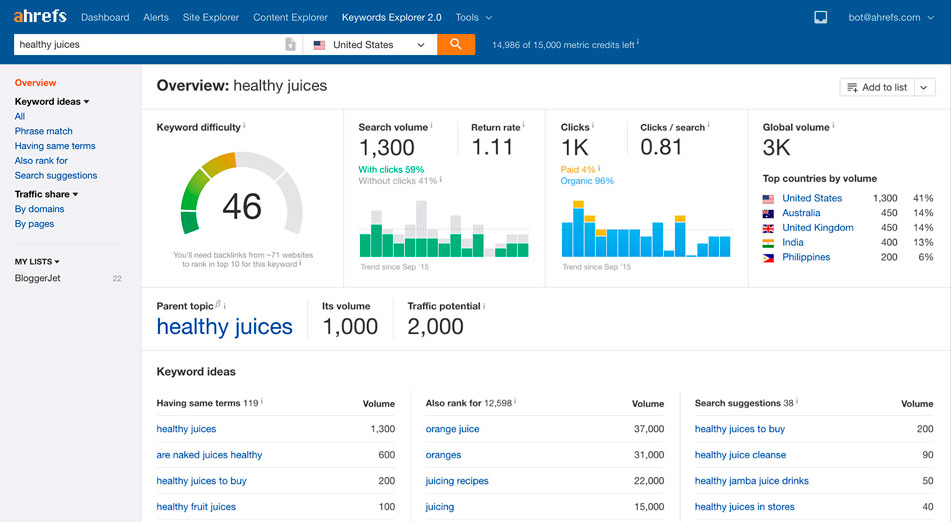 The keyword explorer offered by Ahrefs is just as popular as the other SEO tools in its stock.You can use it to find thousands of high-performing keywords to rank for and analyze their ranking difficulty with a few clicks. Also, this tool lets you measure the traffic potential of keywords and create a list of the best ones as per your requirements.
10- KWFinder

If you wish to search long tail keywords that are easier to rank for, you can try this one too. The best part about KWFinder is that it generates keywords with exact search volumes. And even if the keywords are close variants of each other, you will get perfectly reliable data. Airbnb, Skyscanner, Adidas, and many more reputed companies are using KWFinder as their top keyword research tool.
On-page SEO Tools for Content
Including quality content on your website is key to boosting traffic, which is why content optimization is a fundamental part of on-page SEO. Here are the best tools to help you analyze the content quality for your website.
11- Hemingway Editor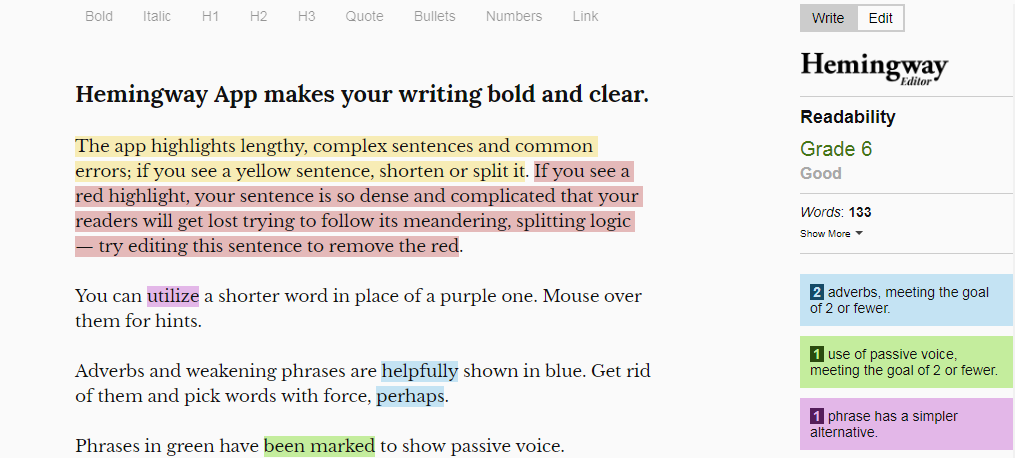 This on-page SEO tool helps you write bold and clear. Hemingway Editor tells you readability, word count, adverbs, passive sentences, etc. Ultimately, it helps improve the writing style for any content piece, which can improve reader engagement and enhance page traffic.
12- Copyscape

Google hates plagiarism, so you'll need to ensure the content on your website has an unique appeal. And Copyscape is regarded as the best of the lot when it comes to plagiarism removing tools. This paid on-page SEO tool is a must for all digital marketers who want to ensure the best possible content quality**.
13- Grammarly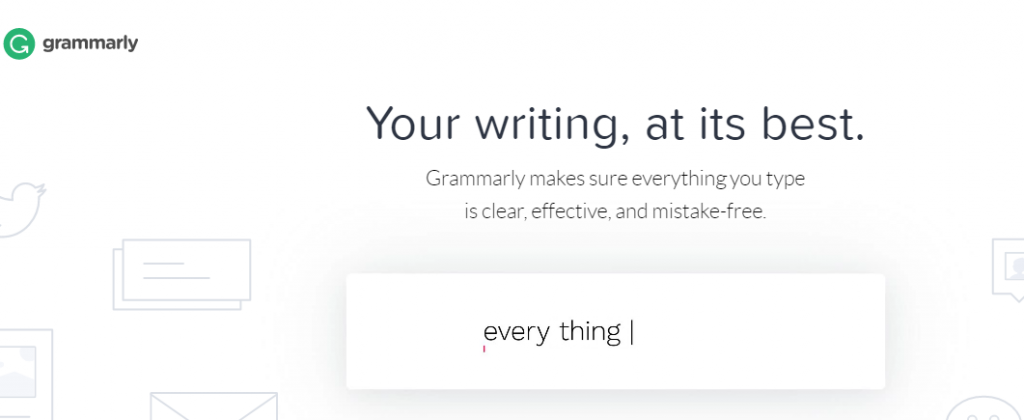 Whether it's a brief description or an entire web page, you should write it in perfect grammar. Typos and grammatical errors leave a bad impression on readers. Grammarly is a good tool to get rid of such undesirable elements in your content — you can make the text clearer, mistake-free, and more conversion-worthy using its suggestions.
14- Ginger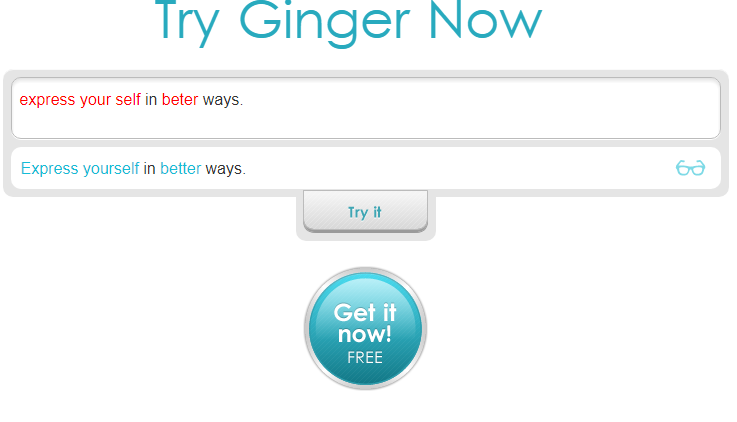 You can also opt for Ginger to check grammatical errors in your web pages or title descriptions. The website claims to have catered to more than 8 million users with its content optimization services. Some noteworthy features of Ginger include a Sentence Rephrasing, Translation, Dictionary, Text Reader, and Personal Trainer.
15- Convert Word document to Clean HTML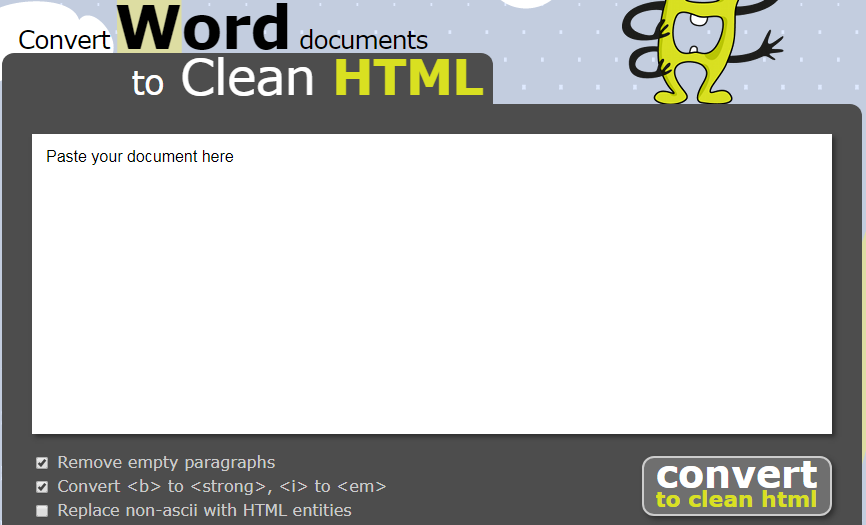 SEO experts often need to convert word documents to clean HTML text, and Word 2 Clean HTML is undoubtedly the best in this regard. It provides them with a well-formatted result that they can directly place on a web page or content editing system.
Also, it can help remove empty paragraphs, convert <b> to <strong> , replace small quotes with ASCII, and perform many more functions.
16- Remove'em, anchor text over optimization tool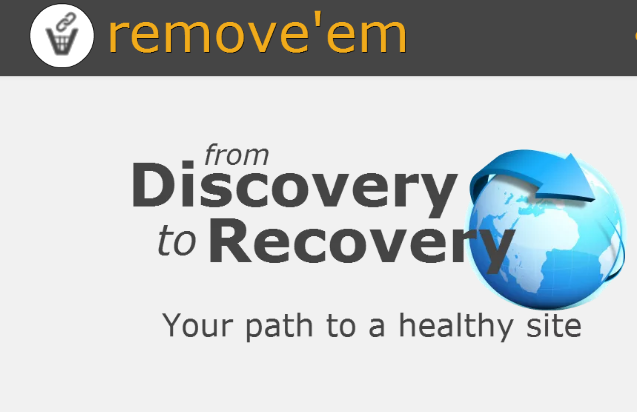 Believe it or not, bad links are a reality. Too many of them on your website may lead them to rank lower on an SERP. With the help of Remove'em, you can discover any bad links and remove them easily. So, it's the best way you can avoid getting penalized by Google and other search engines.
17. Siteliner
If you're looking for an internal plagiarism checker, Siteliner is a good choice to go for. It tells you the number of web pages with content similar to another URL of your website. For instance, if a paragraph on the web page titled "Tips" is copied to that on "Advice", Siteliner would thoroughly scan the two pages and detect that portion. Do note that this tool is available in both free and paid versions. Moreover, Siteliner allows you to check broken links and perform a full-fledged content audit.
On-page SEO Tools for Broken Links
Broken links can hamper the impression of your visitors, hurt the validity of your content, affect SEO, and may even reduce conversions. So, it's best to fix broken links on your website as soon as possible.
Here is a list of some on-page SEO tools to check broken links:
18- Broken Link Check

This on-page SEO tool has garnered many reputed clients including Citi Bank, Microsoft, Garmin, and more. The world's leading web hosting guide WebHostingSearch.com has labelled Broken Link Check as one of the best web tools out there. Besides accurately identifying all the dead hyperlinks on a website, this tool also tells you their exact location in your HTML code.
19- W3C Link Checker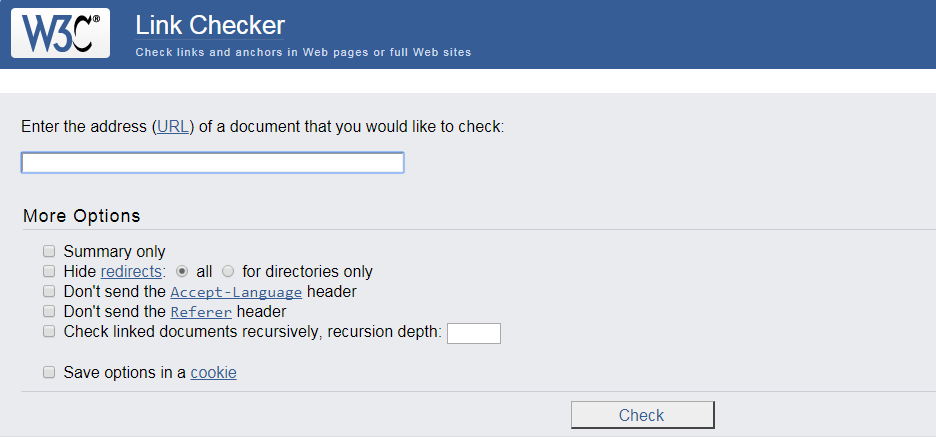 W3C Link Checker is another popular on-page SEO tool to check for broken links. It can identify problems in links, anchors, and referred objects on a web page, a CSS style sheet, or an entire website.
20- Dead Link Checker

This popular dead link checker crawls through your website and identifies broken links to correct. Dead Link checker allows you to check multiple websites in one go, and its auto check feature keeps checking your website for broken links on a regular interval.
21- LinkTiger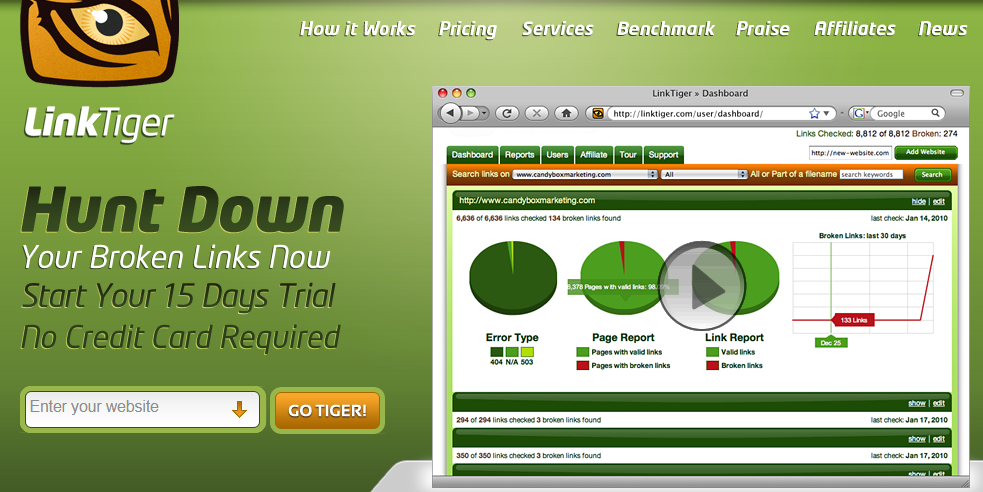 LinkTiger helps assess a range of other issues with the links in any website and offers a 15-Day trial for its services . What website owners love about the tool is that it offers a comprehensive report on all the broken links.
22- Dr. Link Check

Dr. Link Check is an easy-to-use on-page SEO tool that assists in checking broken links on a website. You just need to enter your website and click on the start button to find any broken links on your website. Moreover, this tool offers paid plans that include other link refining services such as system-level soft error checks and blacklist checks.
23- Check My Links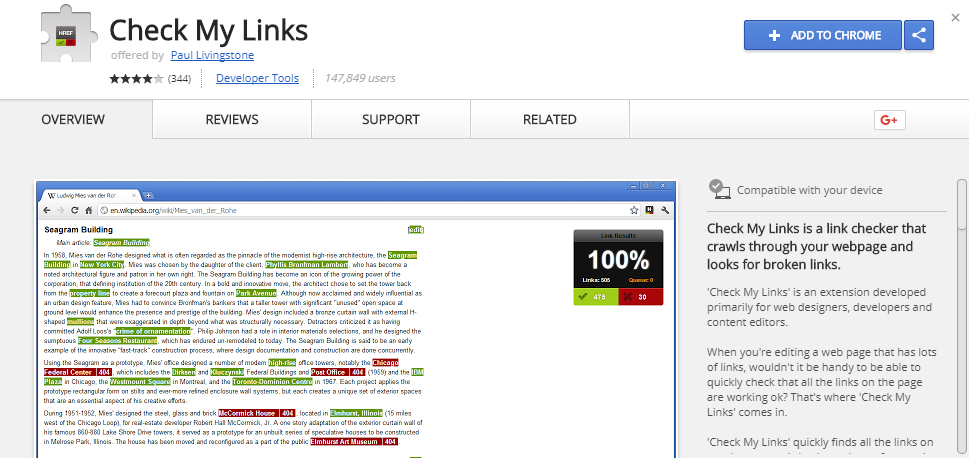 Check My Links is a popular extension developed keeping in mind the needs of content editors and web designers. This extension is quite user-friendly and can quickly find all broken links on web pages.
On-page SEO Tools for Technical Tasks
While on-page SEO is a bit tricky. However, if you use advanced on-page SEO tools, the task will become a lot easier. Here are a few on-page SEO tools for technical tasks.
24- Robots.txt Generator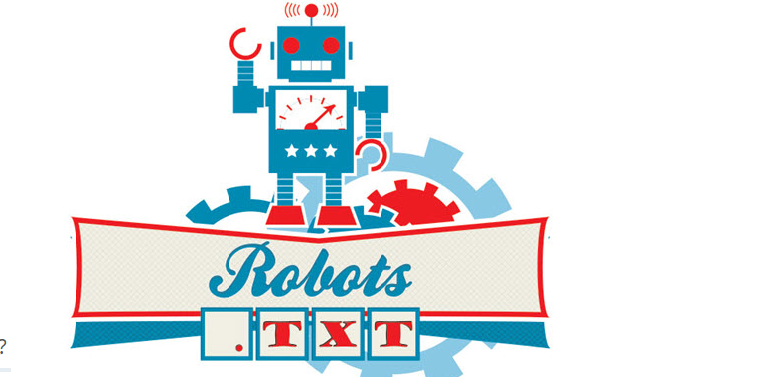 In case you want to create a new Robot.txt file for your website, the Robot.txt generator from the SEO Book is a truly reliable tool. You can get an accurate file in an instant, that too at the most affordable rate.
25- Robots.txt Checker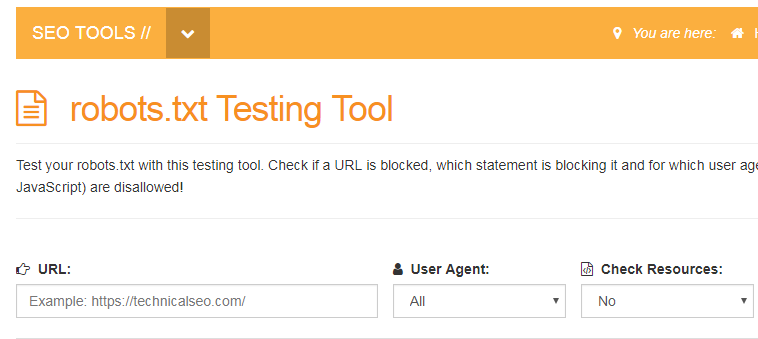 You must also ensure the existing robot.txt is effective in instructing a crawler how to scan your website pages. And this on-page SEO tool will come handy for the job. It can help you quickly check for blocked URLs, the statement that's blocking them, and the user agent for which they're blocked. What's more, you can also find out whether the resources for the page (JavaScript and CSS) are disallowed or not**.
26- URI Valet – Check Server Headers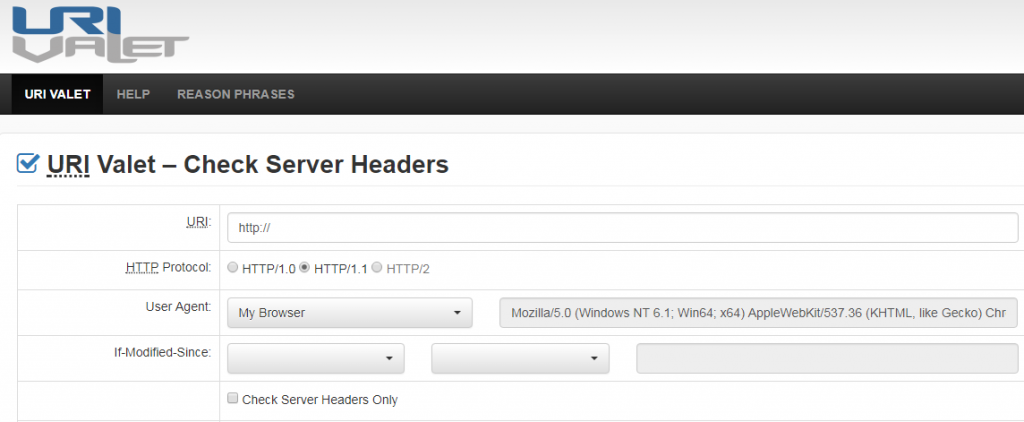 URI Valet lets website owners access all redirects on a page and displays technical details of on-page objects such as embedded media, images, and CSS. Moreover, this tool can perform crucial functions such as internal link verification, external link verification, time to download and more.
27- Schema Creator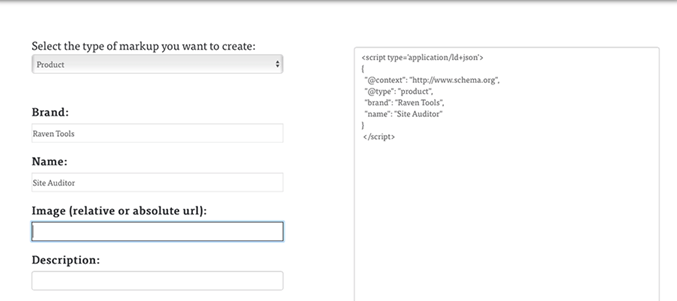 Search engines find it easier to sense the content of your HTML if the data is structured. With the Schema Creator tool, you can effectively create and manage structured data in one place that's optimally recognized by search engines. The tool even offers page and feature guidelines to create new structured data.
28- Google Snippet Preview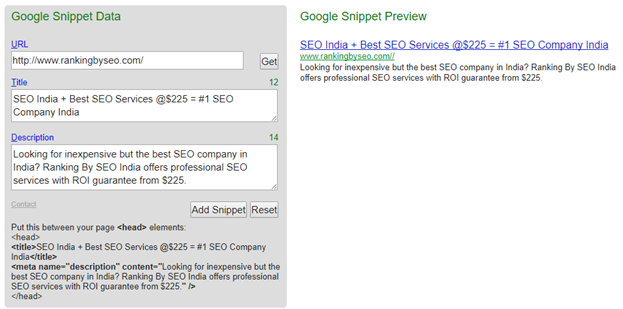 To earn more clicks from your search results, you'll need to optimize the way your site shows the search results on SERPs and Google Snippet Previews. As the name suggests, this on-page SEO tool gives you the simulation of how your post will look like in results. You can change the title, add keywords, meta description, and date.
29- Google Structured Data Testing Tool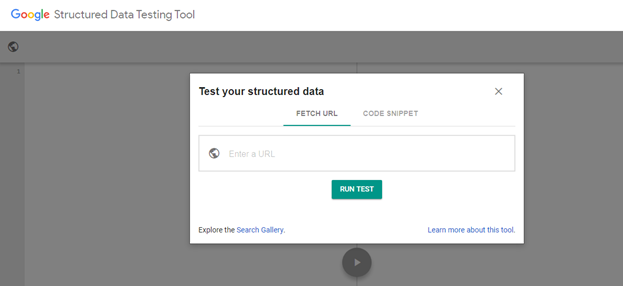 The Google Structured Data Testing Tool develops, tests and modifies your structured markup by fetching an existing URL or direct input.
It validates microformats and structured data formats such as schema.org for better on-page visibility. Alongside, you can use the tool to validate entity types like corporate contacts, logos, social profile links, reviews, actions, site link search boxes, and breadcrumbs.
30- BuzzStream Meta Tag Extractor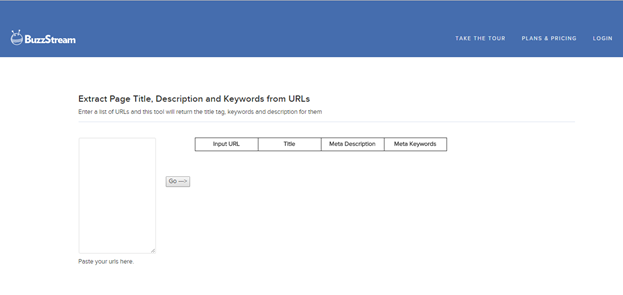 Know that every website uses its Meta tags ( title, keywords, and description) for indexing and ranking in SERPs. This enables the sites to get cataloged, so users can find you even if they are searching for a related term. BuzzStream extracts and modifies real-time Meta tags from a website using BuzzStream Meta Tag Extractor.
31- XML-Sitemaps.com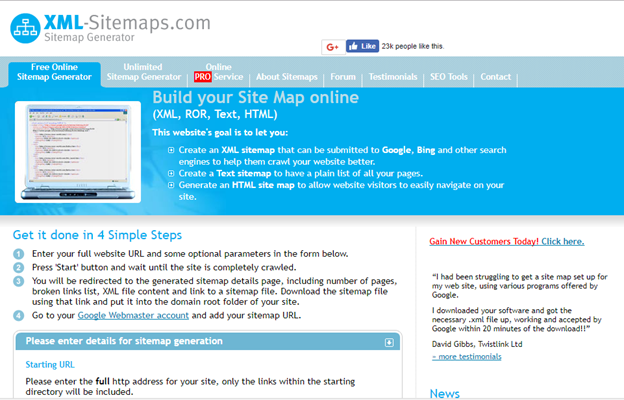 Sitemaps alert search engines about any changes made to the web pages. Ultimately, your web pages are better crawled and indexed and are converted into high-quality search landing page with additional information.
We'd suggest going for the XML Sitemaps tool if you want to create a good sitemap. Moreover, it can get the job done in the least possible time and help you manage multiple websites with ease.
32- XML Sitemap Inspector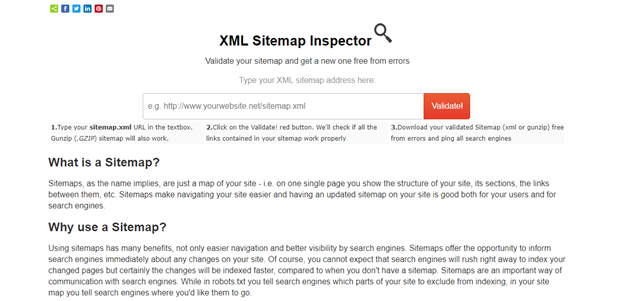 Looking to rectify some errors in your existing sitemap? Then this sitemap inspecting tool is perfect for your needs as it can help your site rank better without having to create a new sitemap altogether.
On-page SEO Tools for Site Speed
A faster web page is always likely to rank higher and convert better. In fact, site speed is one of the primary indicators that search engine algorithms use to rank web pages. Do note that a higher loading speed will help crawlers crawl more pages within the allocated crawl budget, positively affecting a page's indexation.
We've picked the following website speed calculators for our list:
33- KeyCDN Website Speed Test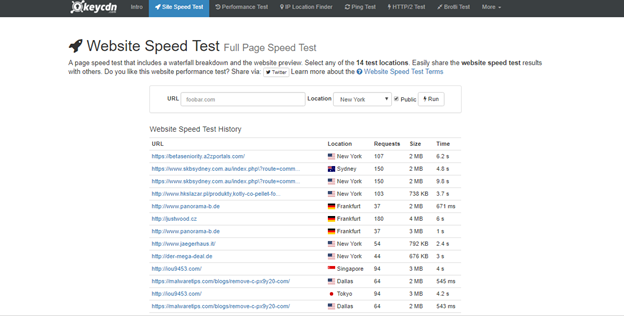 The KeyCDN Website Speed Test helps you figure out loading or performance issues in a website apart from calculating the site speed. Additionally, it provides you with a waterfall analysis, diving into the assets loaded by a web page or the entire website.
34- Google Page Speed Insights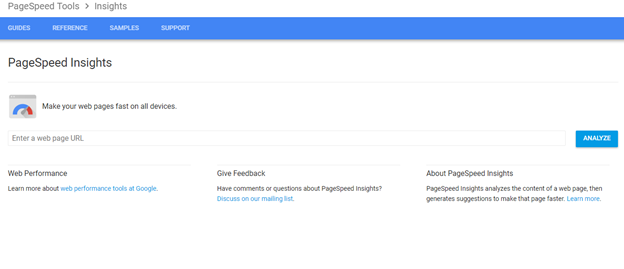 Want a tool to monitor your web page performance across desktop and mobile devices? Then this is it! Google PageSpeed Insights gauges the site speed as per the standard speed rules and displays the score on a scale of 0 to 100*. Plus, it provides a detailed analysis on the page speed by calculating a range of matrices.
35- Pingdom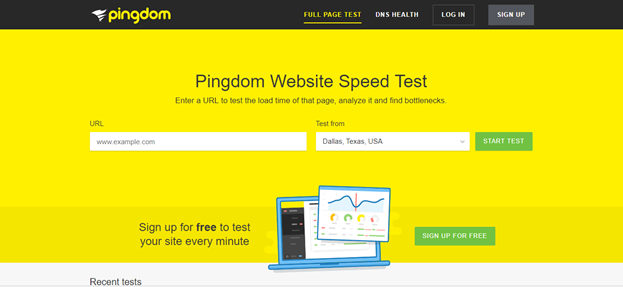 Pingdom, analyses the load speed of a website and identifies the issues hindering the site's performance. Plus, this easy-to-use tool gives effective tips on enhancing the speed of your website fast by eliminating all performance bottlenecks. Pingdom is trusted by big names like Pinterest, Apple, Amazon, HP, and Dell.
Big names like Apple, Pinterest, HP, Amazon, Dell and Google trust Pingdom.
36- GTmetrix

GTMetrix analyzes the key aspects of the load speed including the time, size and request numbers for your website. Furthermore, you get actionable recommendations on how to optimize the website and set monitoring alerts. Do note that this tool works in any country and with all browsers or connection speeds.
37- WebPageTest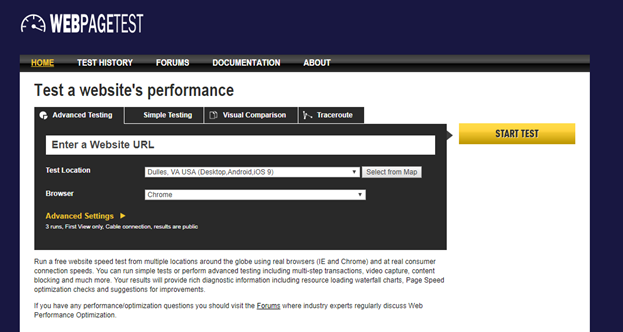 WebPageTest is a free online website speed test tool that lets you perform simple to advanced speed tests. It provides a resource loading waterfall chart in Excel and conducts optimization checks for the page speed. All you need is a real time connection speed.
38- Varvy Pagespeed Optimization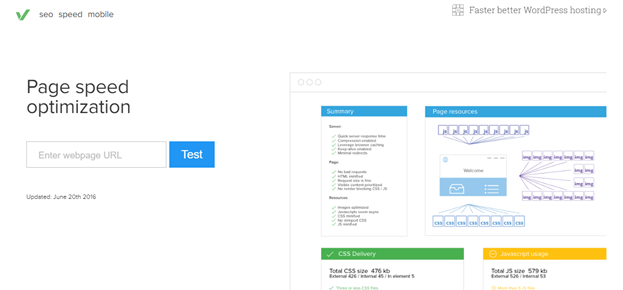 This SEO tool is similar to Pingdom in that it provides detailed insights on site speed and performance-related issues. Plus, you get actionable tips on web performance from the famous blogger, Patrick Sexton.
39- SpeedMonitor.io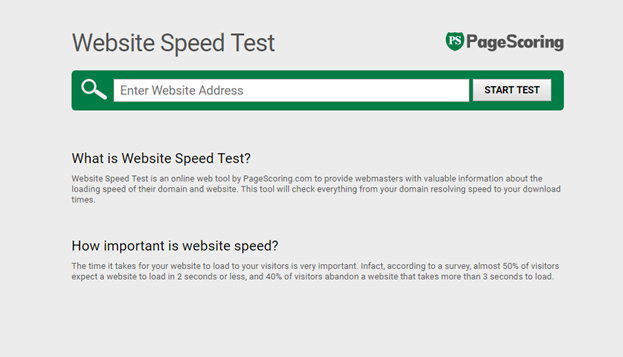 This tool rules out the need to check the website performance daily by offering long-term reports on the site speed. It applies data from Lighthouse, Google's speed-performance tool, to analyze the speed, track it over time, and store the results for free. Additionally, you can opt for on-demand audits or competitor tracking.
40- Yellow Lab Tools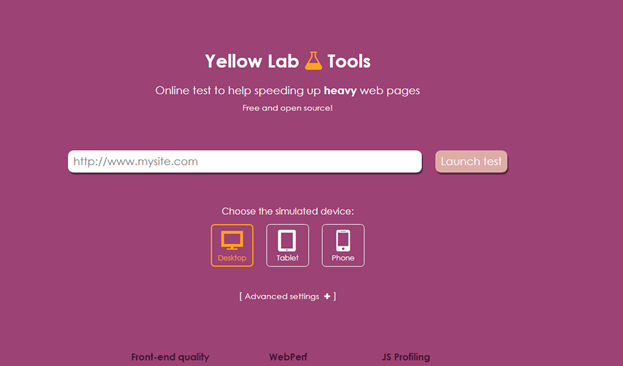 Yellow Lab Tools can be useful for detecting front-code quality issues or performance on the basis of several technical aspects. It scans features such as page weight, bad JavaScripts, requests, bad CSS, DOM and server configuration.
41- Pagelocity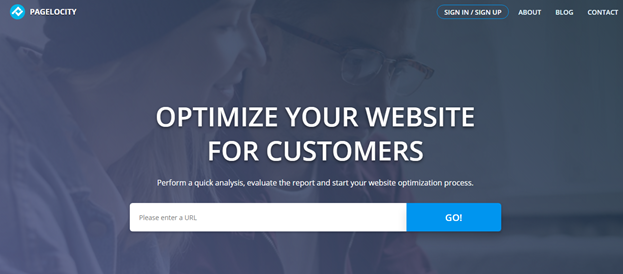 Pagelocity provides website owners with the load speed, minimal bandwidth load and content status on the web page. Also, it offers valuable insights to improve overall user experience for a website.
On-page SEO Tools to Check Responsiveness
Did you know Google has a separate device algorithm to rank websites in mobile search results? A responsive website will look good on a smartphone as well as a laptop, which is why Google regards responsiveness as a vital ranking factor.
Here are some of the best on-page SEO tools that check website's responsiveness:
42- Respondr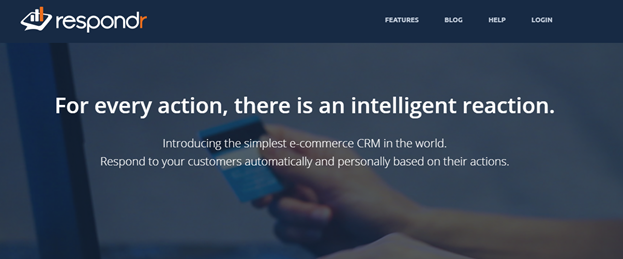 Respondr is perhaps the most simple and user-friendly tool for testing your website design. It checks the responsiveness of both the URL and the website as a whole. So, you can sit back and analyze the results effortlessly.
43- Screenfly

Screenfly is a simple on-page SEO tool that tests the responsiveness of your website on any screen size including tablets, desktops, mobile phones, and televisions. All you need to do is feed a URL in the search box .
44- Responsinator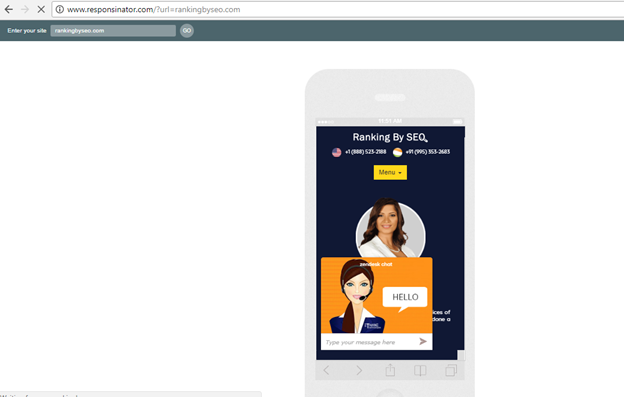 Responsinator asks you for a URL, and once you feed it, the on-page SEO tool tells you how the page will look to users on various platforms and devices. It presents a sequence of device mock-ups (of a mobile, tablet or desktop) using the web page (that you are interested in) rendered in them.
45- Froont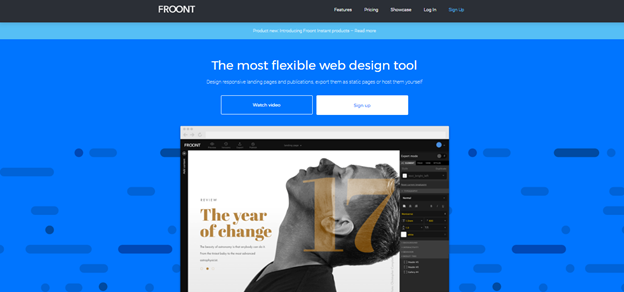 If you wish to recreate your website design to make it more responsive, this browser-based visual editing interface can be of great help. Moreover, Froont is quite easy to use and can get it done in a jiffy.
On-page SEO Tools to do Website Audit
A website audit ( or an overall analysis) becomes essential if you aren't confident about multiple ranking factors for your website. The audit report gives you a definitive idea about whether the website is optimized to achieve your traffic goals.
So, let's have a look at some of the best on-page SEO tools available for conducting a complete website audit.
46- SE Ranking Website Audit

This on-page SEO tool provides you with the complete analysis of website errors. The parameters that SE Ranking Website Audit analyzes include domain overview, website health, page analysis, meta-analysis, content, images, optimization, usability, and technologies.
47- Seoptimer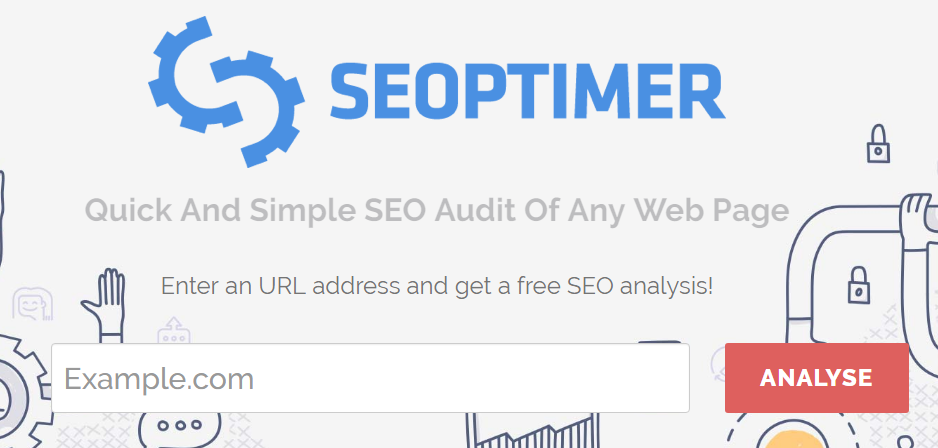 Here's a handy tool for webmasters and SEO specialists that analyzes over 20 most important SEO factors on any website. Seoptimer makes it easy to audit(analyze) and optimize a website, besides offering browser extensions for Google Chrome, Mozilla, and Opera.
48- MySiteAuditor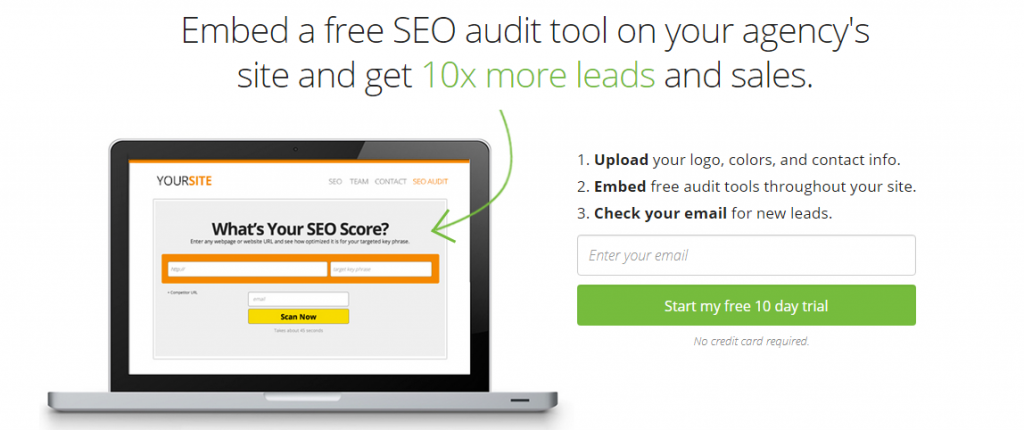 MySiteAuditor is another popular website audit tool that you can easily embed on your agency's website to generate leads and sales. Notably, this tool offers three forms of website audit, viz. large, slim, and small based on the web pages you want to focus on.
49- SiteAnalyzer

Site Analyzer performs a deep on-page SEO analysis based on more than 60 criteria. You can use this tool to devise improved SEO strategies that can boost your sales. *SiteAnalyzer does everything that helps your website attract traffic, engage, and retain users.
50- SEO Site Checkup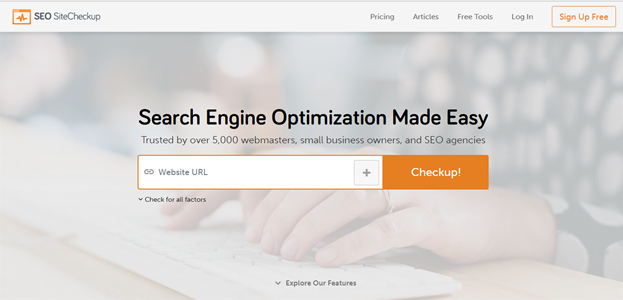 As the name suggests, this tools works like a full-fledged SEO clinic to examine the SEO for any website. SEO SiteCheckup searches for elements like loading time, page structure, keyword density, Meta tags and broken links. Plus, this on-page SEO tool can help improve the positioning and usability of your website.
51- WooRank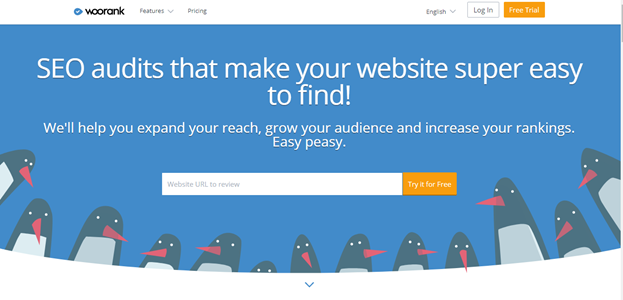 WooRank functions as a freemium on-page SEO tool offering an instant website review in the form of a report. There's a provision for a 14-day unlimited trial, whereby you can obtain multiple reports as per your needs. The tool also lets you customize the reports based on your business strategies, which you can share with your prospects. To continue enjoying WooRank's services, you will have to buy their SEO audit plans.
52- Google Search Console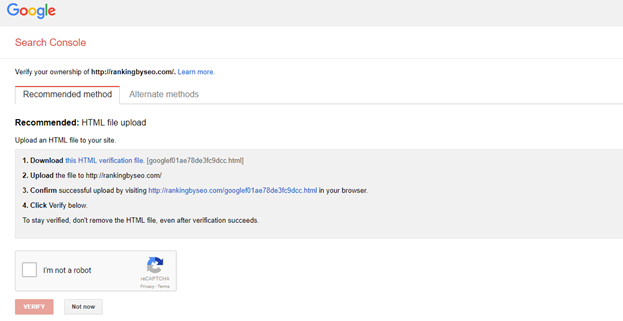 Google Search Console is a free tool by Google, which helps you monitor spam issues, malware, and any possible disruption in the website. This way, it ensures the website's rank is maintained in Google SERPs. The Search Console tool can cater to a range of professionals such as business-owners, site administrators, SEO specialists, web developers, and app developers.
Conclusion
With that, our job ends. Now, the onus is on you to choose the most effective tools to optimize your website effectively. Decide on the aspects that need improvement as per the latest SEO standards, and make the choice accordingly.
For instance, if the website isn't leveraging the keywords essential for targeting prospective leads, a keyword explorer tool is what you'll need. But if you feel the site is lacking in the technical aspects like the sitemap or HTML optimization, you'll have to go for tools like Robo.txt Checker or XML Sitemap Creator.
And in case you find it tough to choose between the multiple SEO tools we've added for each task, we'd suggest trying a free version initially. You can then opt for a paid plan according to the results you get.
Want to add to our list of on-page SEO tools? Feel free to share your opinion in the comments section.