You may think that your lead generation conversion rate is good enough. But how good is it compared to the average conversion rate of other businesses in your industry?
There's a drastic difference between the average lead generation conversion rates of different industries. While the average conversion rate in business consulting stands at 27.4%, real estate only has an average conversion rate of 11.2%.
So when you're comparing your lead generation conversion rate against your industry average, you might find that you're lagging behind. And it's up to you to try and catch up with those ahead of you.
This post will help you discover some of the best tips and tools for generating more leads in 2023.
Let's dive in:
Optimize Your Email Marketing Strategy
Email marketing continues to be one of the most effective marketing strategies for both B2B and B2C organizations. In fact, a recent study by the Content Marketing Institute found that email is still the number one mode of content distribution among B2B marketers.
Emails allow businesses to send out newsletters, welcome their new customers, provide them with latest updates, etc.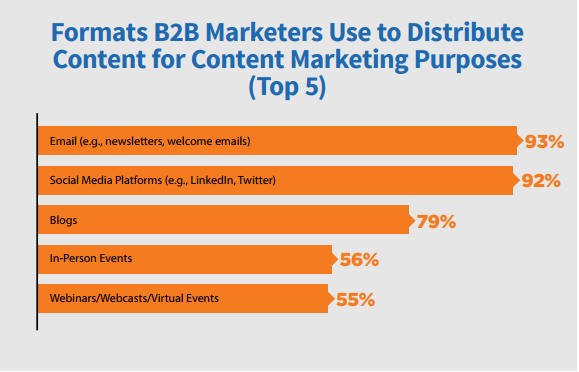 It's highly likely that you're already using email to generate leads. But you could do even better.
First of all, your email content should be brief yet compelling and straight to the point. And make sure that your email signature has links to your website and social media profiles. This will make it easier for prospects to learn more about the product or service you're selling.
Even this simple change could make a huge difference to your lead generation conversion rate.
Just think about the number of emails you send in a day.
Let's say you send about 50 mails each day, and one out of every 10 recipients click on one of your links. Even if one out of 20 recipients clicks on the links, it's still going to make a difference in your conversion rate.
In addition to this, I also suggest you switch to marketing automation to optimize your email marketing strategy.
This involves using a tool that will integrate your email marketing with your CRM so you can automatically send out emails that are highly targeted and personalized for each recipient.
When prospects receive an email that's specifically personalized for them, it could make them feel recognized and appreciated. In many cases, this could influence people's decision to buy from you.
Thomson Reuters experienced the benefits firsthand when they switched to marketing automation. After realigning their sales and marketing teams, they improved the way they segmented their email recipients.
They then used a lead scoring system to create ideal customer profiles and managed to improve their email targeting. They were able to increase their revenue attributed to marketing leads by 175% and increase their total leads by 23%. The time taken to convert leads even reduced by 72%.
There are several marketing automation tools that you should consider investing in for 2023.
Marketo is among the best tools available in the market with comprehensive features at a decent price.
In addition to using the tool for identifying and nurturing the most valuable prospects, you can also use it to measure the success of your channels and marketing programs.
HubSpot is another advanced tool that you can use for nurturing leads and moving them further down the funnel.
You can automate your email campaigns and ensure that your prospects move further down in the sales funnel. This will help you generate a lot more qualified leads, which will be easier to convert into customers.
It also lets you personalize the emails you send to each recipient with the help of specific details available in your CRM. You can even use HubSpot to define clear goals for each workflow you create. This will help you understand how well your emails are working so you can make improvements and changes accordingly.
GetResponse is another top name in the industry. You can use this tool to create automation events depending on how your prospects behave. You can then create automated actions for each event – such as sending a reminder email for an abandoned purchase or sending an email based on what the prospect had clicked on.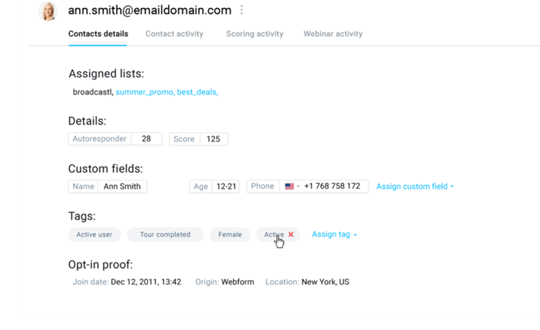 2. Create More Webinars
Webinars rank among the top five content formats used by B2B marketers, according to the previously-cited CMI study. 55% of them say they are using webinars in content marketing.
So if you're still not using webinars to generate leads, you could be lagging behind your competitors.
Webinars are a great way to visually engage your prospects and generate more leads. Provide your target audience with free educational content that they can access by providing an email address. The educational content should have some value to your audience to ensure that they sign up. And the contact info can be used for following up with the audience.
My friend, webinars are a great way to gain credibility and win the trust of prospects, which could again improve the chances of converting them to leads.
It's not easy to organize webinars and ensure their success. I know because I've been there.
Lately, I have been using ClickMeeting to prepare and run highly engaging webinars. It's very easy to create customized webinars, invite people to attend, and successfully run them using this tool.
What I like most about this tool that it even provides you with the detailed webinar analytics. This can help you gain a better understanding of how well the webinar performed and what you can do to improve your future webinars.
Alos, you can view details such as the number of visitors who signed in, from which countries your audience is, which devices they're using, etc.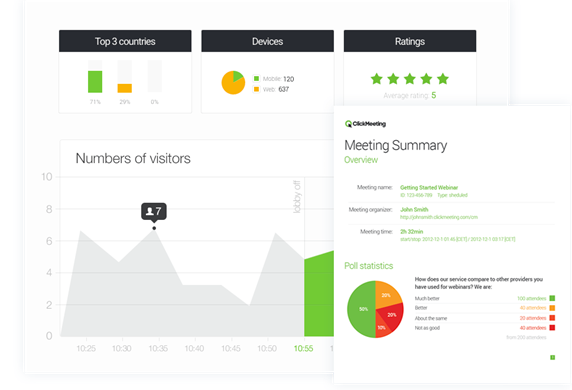 You can even include a poll at the end of your session. This will help you collect feedback from your audience and gain accurate insights into what they want. You could even use this poll feature to collect some ideas for future webinars.
3. Introduce a Referral Program
It's not enough that you just generate leads. What you need to do is generate plenty of highly qualified leads. These are prospects that are much more likely than others to buy your product or service. That's where customer referral programs enter the picture.
Referrals are high-quality leads because they're considering you after hearing someone else vouch for you.
If that recommendation comes from someone they trust, it means they are already keen on buying your product or service. And there's a much higher chance you can convert them more easily than a regular lead.
Business2Community collaborated with Nielsen's Harris Poll Online to conduct a study on referrals and word-of-mouth marketing. They found that 82% of Americans look for recommendations from people they know before they make a purchase. And 67% are more likely to purchase something that has been recommended by someone they know.
And rewarding your existing customers for referring you to their friends could increase their loyalty significantly. This could prove to be beneficial in the long run.
In fact, Deloitte found that 26% of consumers are loyal to a brand because of the loyalty programs they have in place. And the previously-cited Business2Community study also found that 88% of Americans expect some sort of incentive for recommending a product through email or social media.
All these numbers suggest that having a proper customer referral program that benefits your existing customers could have a significant impact on your lead generation rate. You'll have to decide on what kind of reward your customers value before you can start building the program.
I suggest you take a survey among your existing customers and find out exactly what they'd like to receive as rewards.
There are several tools available in the market to help you set up a customer referral program.
Incentivit is one of the best referral program tools for both B2C and B2B marketers. You can choose from multiple program types such as giveaway programs and goal-based referrals.
If you're dealing with SaaS, I'd recommend AppVirality to integrate your rewards program with your product.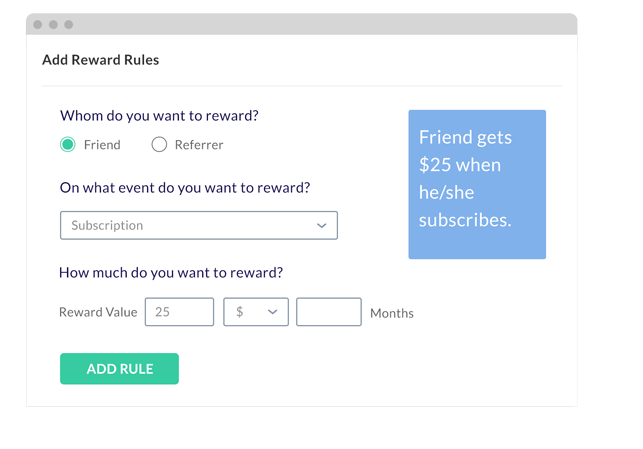 Conclusion
These aren't the only ways to generate more leads for your business. Some would recommend tactics such as paid advertising, guest posting, etc. which are all very effective as well.
However, these three tips are among the easiest and most effective methods. Plus, they're highly cost-effective, which is perfect if you have a limited budget. And now you also know some of the best tools you can use to further simplify and automate your lead generation.
Apply these tactics to amp up your lead generation strategy, and watch your leads increase immensely. After that, you can look for more ideas to further improve your lead generation rates.
Got any questions about the tips or tools provided here? Feel free to let me know in the comments.