This brief post on content promotion tips for 2023 includes 51+ social media, email marketing, outreach tips to boost the reach of your content. Feel free to suggest any tip in the comment section.
More than 5,769,110 blog posts are published today up till this moment on WordPress alone, and this number will be a lot bigger if you include posts published on other content management systems as well.
With such a whopping number of posts being published every day, it is not easy to stand out from the crowd. Is there any way out?
Yes, it is, and it's simple.
Promote your content like crazy.
To attract more eyeballs to your content, you should reach more people.
In fact, you should spend 20% of your time on content creation and 80% of your time on content promotion.
Follow the 80-20 rule of blogging. And this leads to two questions:
1. How to promote your content?
2. Where to promote your content?
If you also find it difficult to promote your content, the help is here.
In today's post, I will discuss 51+ insane content promotion tips that you can easily follow in 2023 to get more people to read your content.
After reading this post and implementing content promotion tips mentioned here, you can double the readers of your content, if not triple.
Without further ado, let's dive in:
Content Promotion Tips for 2023:
1- Write short, provocative tweets about your content. Short, simple, provocative tweets earn more interaction.
2- Include interesting quotes from content in your tweets. Giving your followers the tasty bites of your content is a proven way to get more engagement.
3- People love statistics. If you have included facts & figures in your content, do mention them in your tweets.
4- To widen the reach of your content on Twitter, you should use relevant hashtags.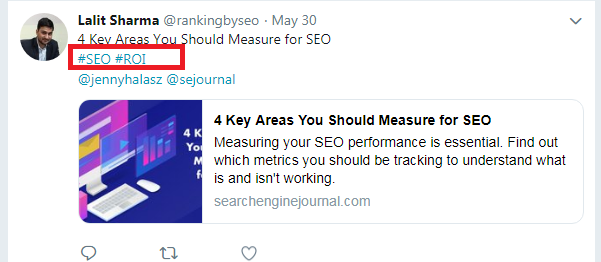 5- Use @mentions to tag people whom you have quoted in your content. Most likely, they will retweet your content, offering traction to your content.
6- If someone mentioned your content in their tweets, retweet them.
7- Once you tweet your content, ask your followers to retweet it.
8- A picture is worth a thousand words. You should include relevant images in your tweets. This will help you get more impressions for your tweets.
9- When you are going to share your content on Facebook, you should include shareable words, such as best, how, why etc. People react more often on the posts that have appealing words. And the more engagement on your Facebook posts will boost their reach.
10- Include relevant images in your Facebook posts. This will attract more eyeballs on your posts and boost engagement.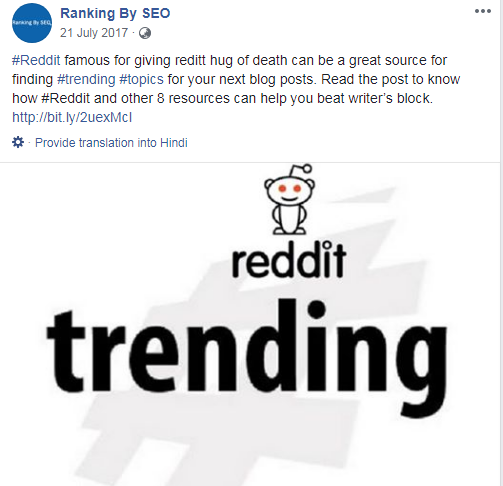 11- Share your content in relevant social media groups to make your content reach more people.
12- Post the links to your content as comments to popular, relevant posts. However, you should not overdo it. Always, make sure that your content adds value to the thread. If it doesn't, it will be a spammy practice.
13- Tag people whom you mentioned in your content to get their attention. This proven technique will certainly help you get more eyeballs on your content
14- Boost the reach of your shared content through Facebook ads. Organic reach is dying a slow death. You should also focus on paid ads to get your content noticed by a large audience.
15- To promote your content through Instagram, you should optimize your profile first. Content shared by optimized Instagram business account gets more engagement, thereby reaching more people.
16- Content should be accompanied by the top-quality photos. As photos generate 36% more engagement than videos, sharing image-based content generates more success on Instagram.
17- Add relevant hashtags to your content to amplify its reach on Instagram. Use 1-2 hashtags in each Instagram post, not more than that.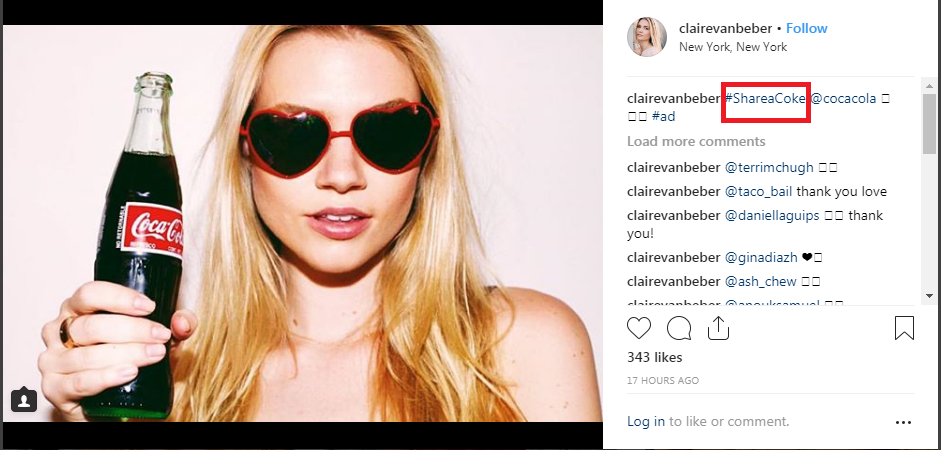 18- Targeting influencers relevant to your niche is a surefire way to reach more people. If you can't rope in big influencers on Instagram, work with smaller ones.
19- Running Instagram contests are a good way to engage with your audience and ensure more people will see your content.
20- As organic reach is dying slowly, run paid Instagram ads to amplify your reach.
21- Repurpose your content. Make useful PowerPoint slides and share them on sites that accept PPT slides.
22- Convert your blog posts into vlog posts and post them on YouTube with links to the original content in the descriptions. You can also offer the summary of your content in YouTube videos with links to the original content in the descriptions of videos.
23- Create infographics from your data-rich content and share them on the sites that accept infographics.
24- Submitting your content to content syndicating communities can help you reach more people. Such sites include Blog Engage, BizSugar, Growth Hackers, Triberr, TribePro, etc.

25- Promote your content through native advertising platforms, such as Outbrain and Taboola. This will help you reach a large audience.
26- Share your content on Flipboard. This news aggregator allows users to share content that looks great on smartphones and tablet, giving readers a feel of a digital magazine.
27- This is one of the most important content promotion tips for 2023. Include relevant quotes of influencers in your content and send emails to let them know. If they share your content (which is most likely to happen), you will get the audience of those influencers.
28- Send emails to your subscribers to let them know you have published new content that they would love to read. This will get you more readers for your content.
29- Provide a short preview of your content in your email body so that the receivers can be tempted to click the CTA button to read more. The more enticing the preview of your content in emails looks, the more people will click your CTAs, and the more readers your content will get.
30- The subject lines of your emails decide whether the receivers will open your emails or not. Mention in subject lines what you are trying to solve. This will increase open rate and eventually CTR.

31- Include the link to your latest content in your email signature. This is a good strategy to attract some extra eyeballs on your content without doing anything.
32- Design creatively the RSS feeds on your blog so that more people subscribe to your blog.
33- Segment your email list to target people based on their needs. This will increase the click-through rate of your emails.
34- You should make your call to action clear so that people can easily understand what you want from them.
35- Most of us like visuals. So creating visual newsletters with click through to your content can be a good move to increase traffic to your content.
36- Write guest posts aggressively and include the links to your content in your guest posts. This can help your content get noticed by a large audience.
37- Include the link of content you want to promote in your author bio for guest posting. This can help you get lots of referral traffic.
38- Co-create content with industry leaders. And ask them to promote the content. This will give your content a new audience.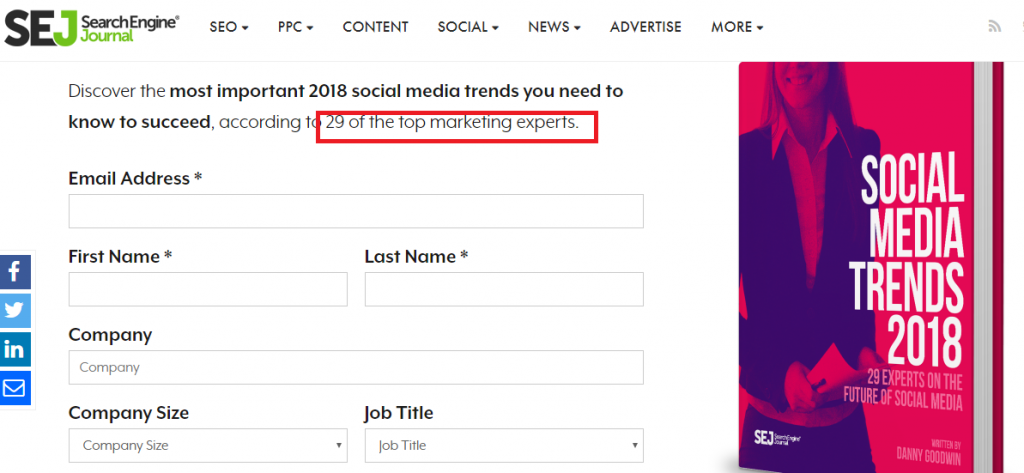 39- Create podcast episodes based on the summary of your blog posts to cater to a new audience. At the end of your podcast episodes, you should request your listeners to visit orginal blog posts.
40- Write weekly/monthly link roundup posts, including links and short summaries of your useful content and aggressively promote these link-round up posts.
41- Be active in LinkedIn groups to build authority. Then, share useful, relevant content in LinkedIn groups. If your content is good, people will interact with your content.
42- Quora is a popular platform with more than 300 million active monthly users. By posting short summaries of your content as answers on Quora and adding original links at the end, you can generate lots of traffic to your content.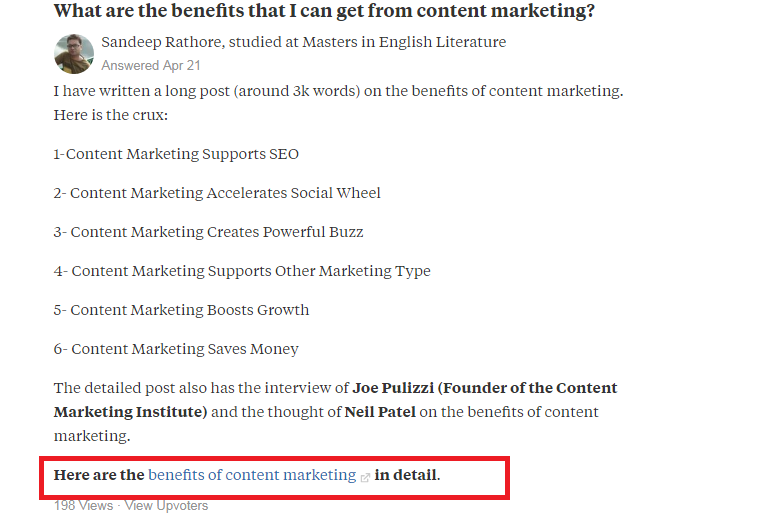 43- One of the most important content promotion tips for 2023. Optimize your content for search engines. Nothing beats search traffic that grows steadily.
44- Reach out to people who regularly engage with the similar kind of content and tell them about your content. Chances are they will share your content.
45- Though commenting has got a bad rap lately, leaving insightful comments can help you build relationship and authority on leading websites. If you comment frequently, these websites can allow you to leave the links to your content in the comments if your content adds value to the discussion.
46- Use help a reporter out (HARO) service to pitch your useful, relevant content to reporters. With HARO, you can promote both your expertise and any individual content piece.

47- Post your content as answers on Yahoo Answers. Though Yahoo Answers is not so popular as Quora, you can still earn a good amount of traffic from this platform.
48- Use content aggregator websites like AllTop to boost the reach of your content.
49- If your organization uses any collaboration tool like Slack, you can share your content there.
50- You can share highly visual content like infographics on Pinterest to attract a new audience. As Pinterest is growing rapidly, your visual content can get significant eyeballs here.
51- Medium is a popular website to syndicate your content and find a new audience for your content.
52- As the homepage is the most popular page of your website, you should put important content on the homepage, which you want to promote. It is a surefire way to increase traffic on any piece of content.

53- Run paid ads to promote your content on search engines.
Content promotion is an important part of a successful content marketing strategy.
Follow these content promotion tips to make your content reach a large audience.
What about you? Do you want to share some content promotion tips for 2023? Please leave it in the comment section. I'd love to know about them.