This guide provides you with practical tips for online reputation repair in 2023. Also, you will learn about some easy tools that can help you know what people are talking about you online.
More than 3.58 million people were using the Internet as of the most recent reported period in 2017. And the number is growing upward fast.
It is not only 81% shoppers who conduct online research before buying, casual web surfers also google about people or things that matter to them.
Don't you think people might change their perception about you/your business if they find any negative information about you/your business online?
The answer is Yes.
"A little bad buzz can affect a brand's reputation a lot. And rankings show negative news ruins everything," reports AdWeek.
Can you prevent negative information spreading online?
No, you cannot, even if you behave like a saint. There is always someone, a disgruntled employee, dissatisfied customer/client, jealous competitor, or unhappy vendor out there to vent frustration online.
The point here is,
You can never control what people post about you online. So if you want people to have a positive perception about you, you should make sure that they don't see negative information about you online.
How can you do that?
Online reputation repair is the solution.
Before we discuss how online reputation management works and how you can do it, let's first learn how to understand your audience's mood.
Find What People Are Talking About You Online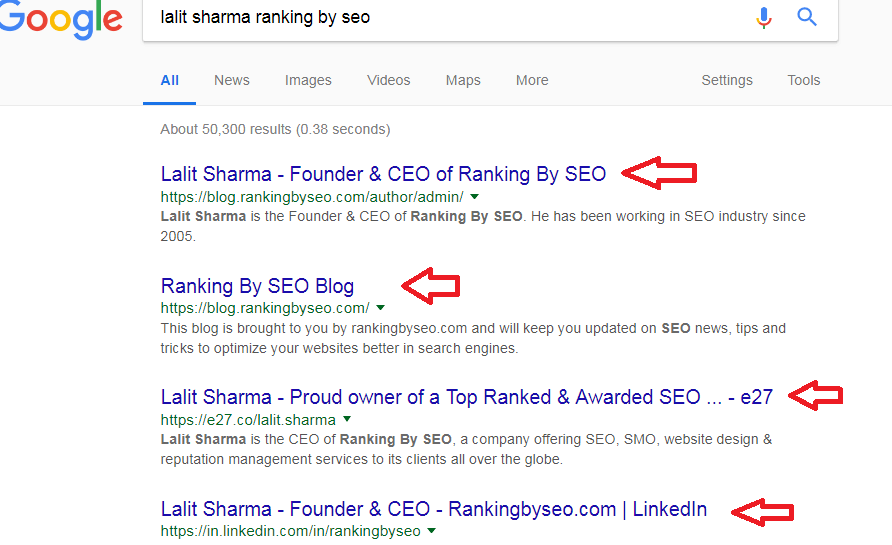 Google your name and business name together, and check the results of the first page carefully.
Is there any negative information?
In my case, there is no negative search result on the first, second, or the third page.
Though simple Google Search can give you a rough idea of your reputation, you cannot completely rely on it.
Why?
Google Search doesn't often show results from social media. If someone has said anything about you on any social media platform, it might not show up in Google Search results.
For efficient web monitoring and online reputation repair, you can use the following tools:
Google Alert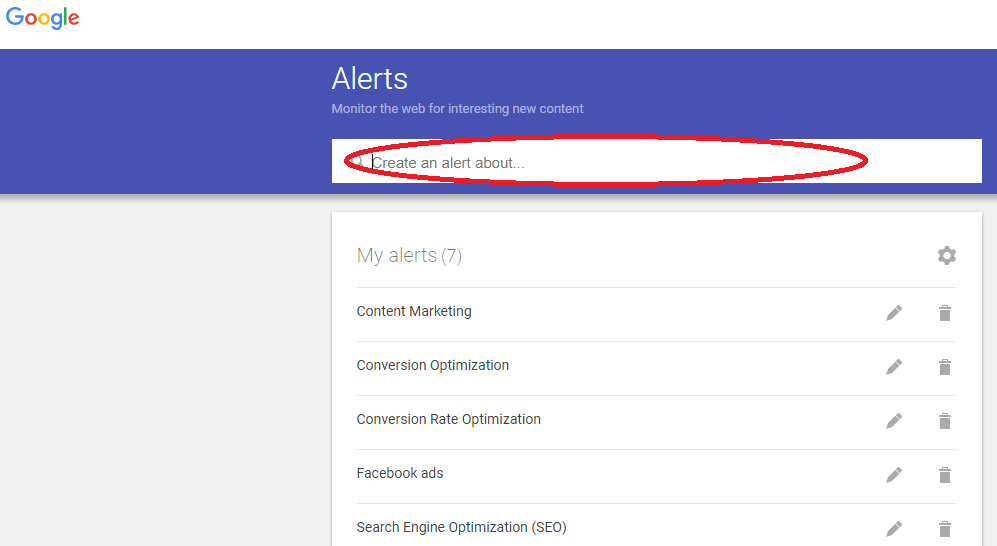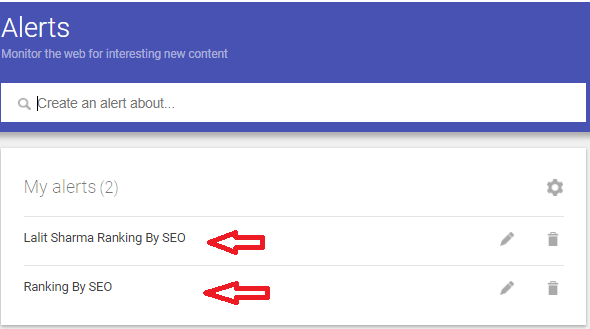 This popular, free service from Google can help you monitor the Internet for your name or your business. This automated web search service sends results to subscribers daily by emails.
It is very easy to create Google Alerts. You just have to visit Google Alert page and log in with your Gmail id and create Google alerts.
It is advisable that you should create Google alerts for your your name + business. This will provide you with more comprehensive results.
Mention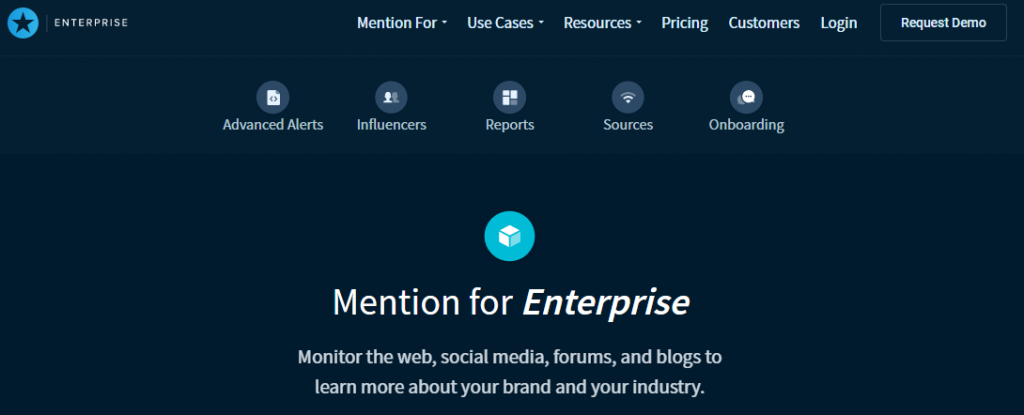 Mention makes online reputation repair easier. This powerful web monitoring tool will track blogs, forums, social media, and the web to help you know what people are talking about you or your business.
The best thing about Mention is that you will be able to track online conversations as they take place.
With this powerful software application, you can track every social network, news, forums, blogs, and review sites.
Mention is a complete tool that enables you to measure opinions, customize your alerts, and engage with your audience on social media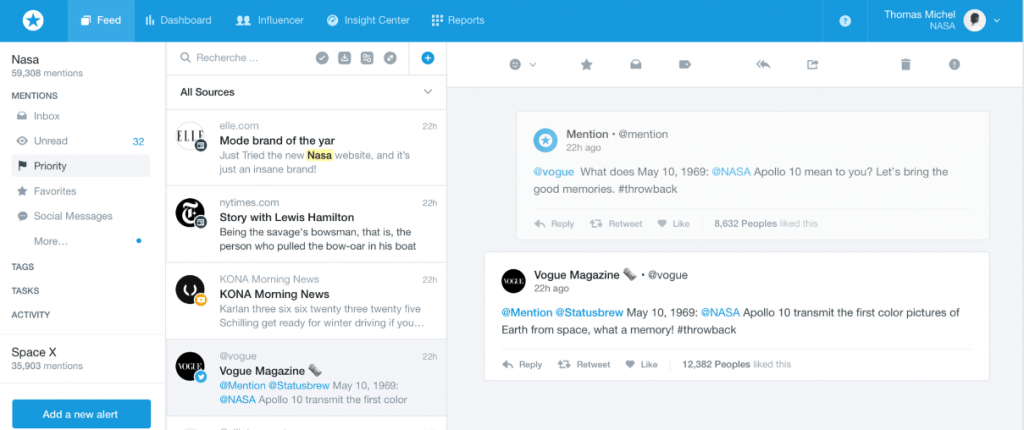 You can know more about Mention here.
Buffer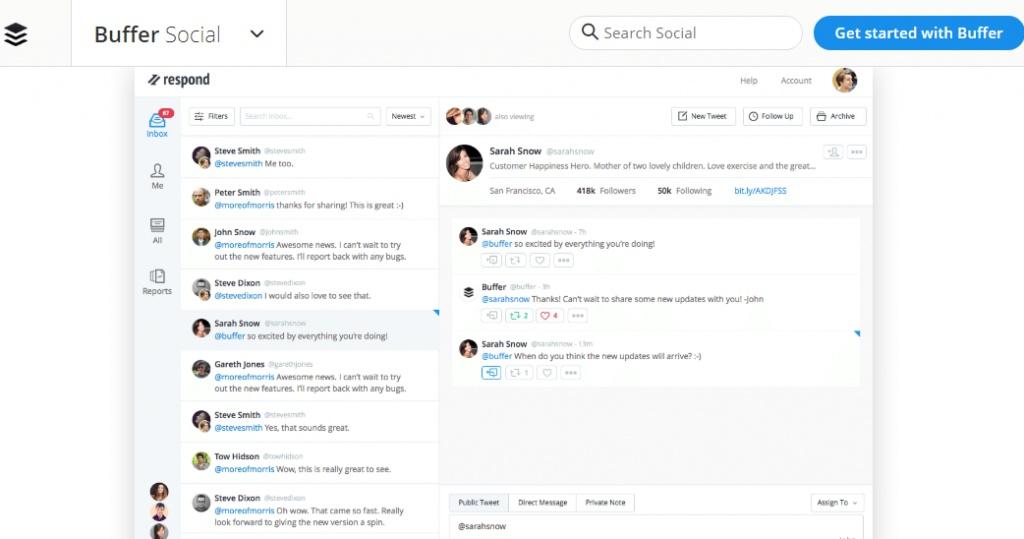 Buffer is a lot handy when it comes to managing online reputation. This social media management tool comes with many powerful features to know what people are talking about you on leading social media platforms.
They have recently added a new feature, Buffer Reply, which will not only help you know what your audience is talking about you/your business but also help you talk to them in an efficient way.
At present, Buffer supports Facebook, Twitter, LinkedIn, Pinterest, Instagram, and Google+.
Hashtags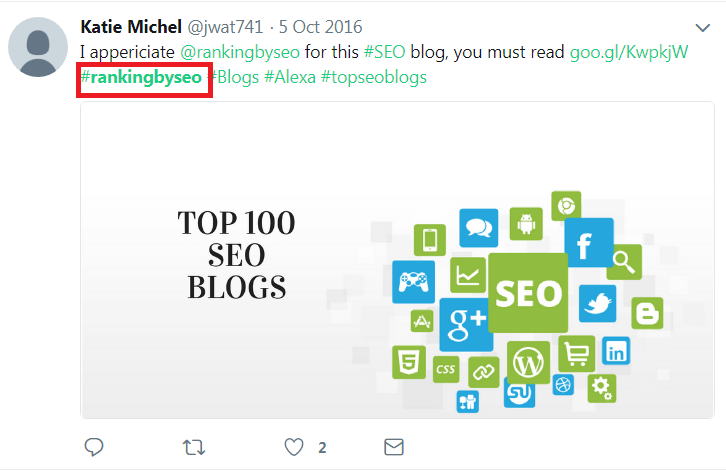 Creating brand hashtags and popularizing them is a good way to know what people are talking about you on social media.
Even if you haven't created brand hashtags, you should search for these brand hashtags. Chances are you will find something – positive or negative.
As hashtags are becoming more popular day by day, you can know a great deal of information about what your audience is talking about by simply searching for your brand hashtags.
How Online Reputation Repair Works
So you know what people are talking about you.
Great! You deserve a pat on the back for positive mentions, news, reviews, and comments.
But for negative information, negative reviews, negative comments, etc., you need to do online reputation repair.
But how does it work?
This is what I will explain here briefly.
Online reputation incorporates various search engine optimization, social media optimization, content marketing techniques to build a positive online image of a client. It is more of a case-by-case approach than one-size-fits-all kind of solution.
There are most often two places where people are likely to learn about you: one of social media, and another is search results. You need to learn online reputation repair strategies for both search results and social media.
Reputation Management on Social Media
After doing social media listening, you will become aware of all the negative buzz about you.
Here are some strategies that will help you with online reputation repair on social media:
Don't allow posts on your Facebook account
Always respond and respond it as a business owner
Never make excuses for the problem
Try to resolve the problem even if it costs you money
Try to take it out of the spotlight
Never feed social media trolls
Keep sharing positive news about you/your business
Leading social media management tools come with advanced features to help you engage with your audience without much hassle.
70% of your efforts should be spent on handling negative buzz on social media the rest 30% on building a positive image on social media.
Online Reputation Management for Web Results
If somebody googles about you/your business, negative search results appear (that could be negative reviews on review websites, forum posts, news sites, blog posts. etc.), then you need to displace these search results from the first, second, and the third page of Google.
As only your archenemy will look beyond the third page of Google, you can rest assured if these negative results are pushed to 4th, 5th, or the next pages.
How will you do that?
Well, my friend, doing online reputation repair for negative web results is trickier than that of reputation management for social media.
First, you need to check the authority of websites with negative search results.
Then, you need to get positive news posted on websites with more authority than that of with negative news. After that, you need to promote these websites with positive results to displace the websites having negative results.
As some review websites have good authority, you need to pick powerful websites to post positive news so that you can displace negative search results.
As I mentioned earlier online reputation management is done on the case-by-case basis.
You might need to adopt other strategies to displace negative search results.
Here comes a question:
Is DIY online reputation repair is for you? Can you do it?
It depends. If there are low authority websites showing negative results, you might do it.
But with high authority websites having negative results, you might need to take the help of a professional.
Pro Online Reputation Repair Strategies for 2023
You should try to displace negative search results the moment you learn about them.
Here are some proven ways to do so:
Make Multiple Blogs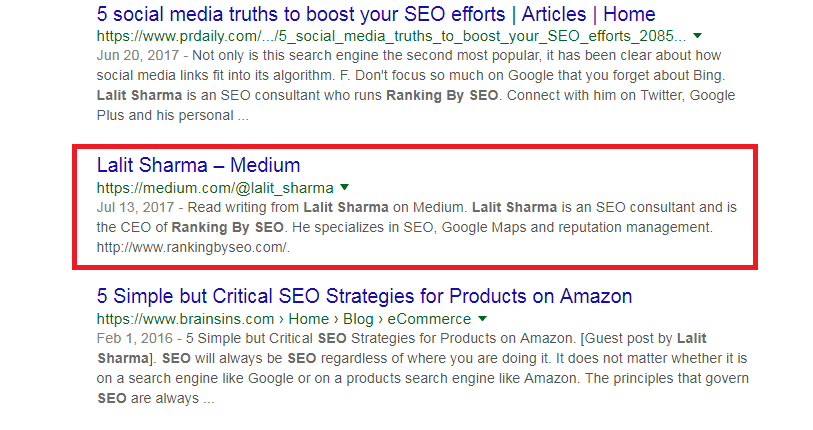 Creating multiple blogs on high-authority websites is a proven way to do the online reputation repair. Many websites with high authority allow people to create free blogs. If you create free blogs there and regularly update them, chances are high they will rank when somebody will search for your name and business name.
Here is a list of some free websites/blogging platforms that enjoy good authority on search engines:
Tumblr
Quora
Blogger.com
WordPress.com
Weebly
Medium
Also, I have observed that informative, long LinkedIn posts rank on search engines.
Write Guest Posts for Leading Websites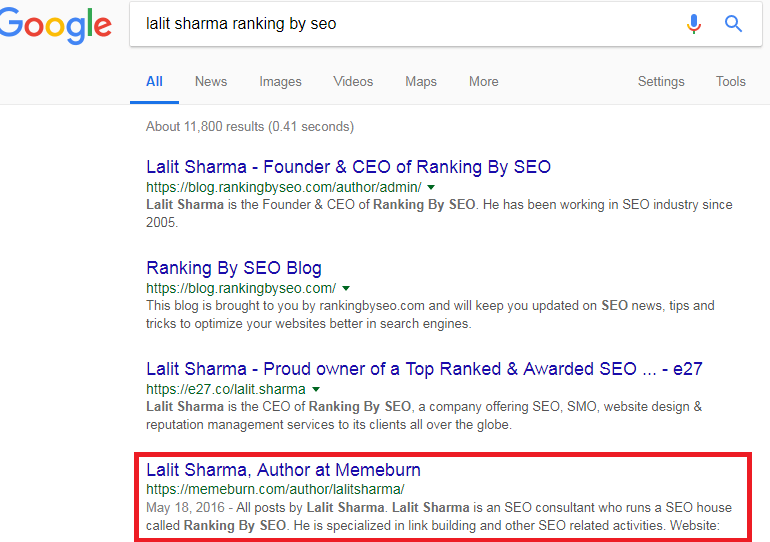 Needless to say, author profiles from leading websites rank on Google due to high authority of these websites.
So contributing or writing guest posts on leading website works as a good online reputation management strategy.
Make a list of leading websites in your industry and check whether they accept guest posts. If they do, write an outreach email to request for becoming a regular contributor.
I'm a fan of this particular online reputation management strategy.
Create and Maintain Blog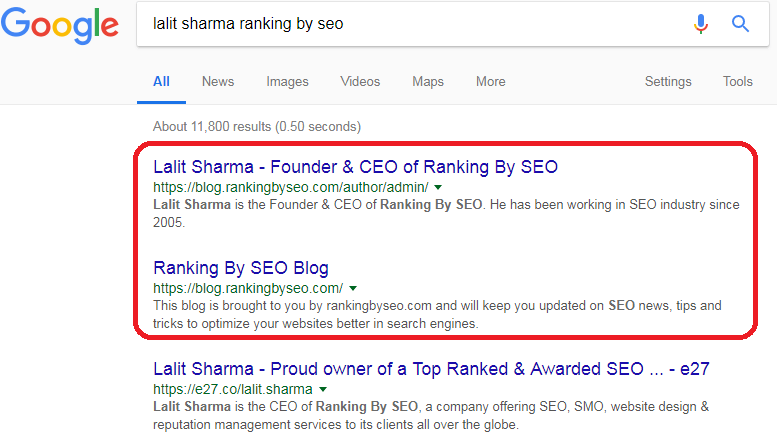 Having a blog section on your website not only helps you increase traffic to your website but also assists you in online reputation management.
The key to success is you need to regularly post content on your blog. If you do so, this will help you rank on the top for your name and business name.
You must understand that online reputation is all about having positive results on the top positions. This means if you have got top spot covered, it might be difficult for a website with negative news to displace positive results. A well-maintained blog can help you cover the top spots on search results.
Get Influencers Spread a Word
Influencers are people who have a large fan base in their respective domains. Also, most influencers have their websites as well. If you are able to rope in any influencer to spread a word about you, it will not only add a trust factor to your online image but also stand a chance to rank well on search engines.
However, it is not an easy task to get influencers say something about you. You need to do your homework before you approach any influencer.
Know what they like and what they often share. This will help you better approach them.
Doing podcasts with influencers, making them judge for any contest, or getting them in any penal discussion are a few smart ways to rope in influencers.
Create Profiles on Leading Communities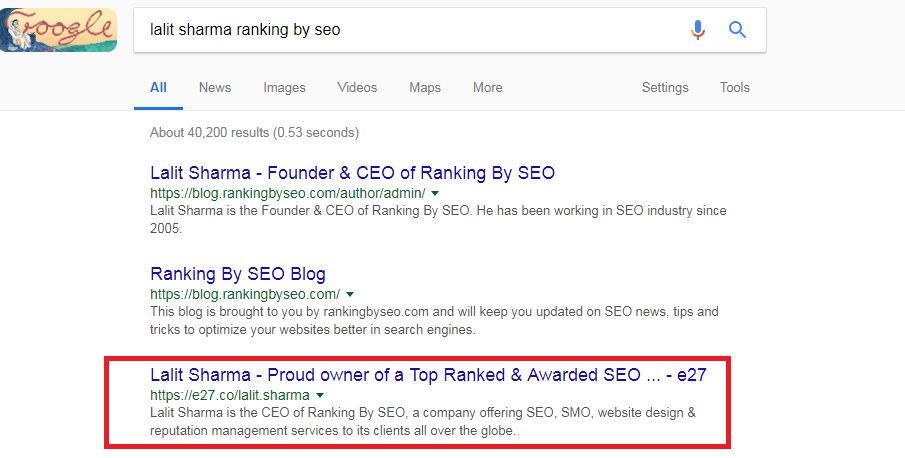 Some leading communities/forums enjoy good popularity on search engines. If you keep your profile active there, they can get ranking and displace negative search results.
This online reputation repair strategy is very much effective if you are able to find high authority communities and forums.
You should try to create profiles on as many communities as many possible. This will work like a proactive online reputation management strategy for you.
Comments on Leading Websites
Do comment profiles rank? The answer is yes. Though they don't always rank on the first page, but they help in building a strong online profile.
It is recommended that you should also maintain a profile on Disqus. Many times, I have seen Disqus profile ranking well on search engines.
Here are some guidelines for leaving comments on high authority websites:
Always leave insightful comments and avoid short, spam comments
Take participate in comment discussions
Try to use your brand name in your comment
Always follow the community guidelines
Get Interviewed
Here is our own content marketer, Sandeep Rathore.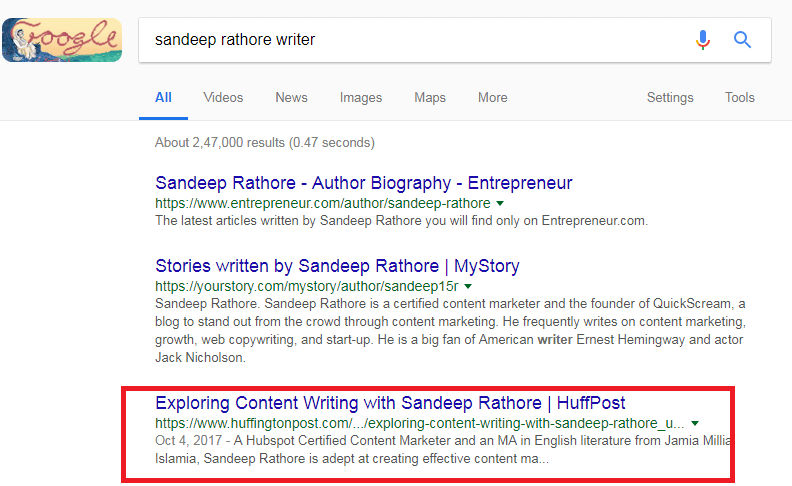 Interviews on leading website rank on search engine and can displace negative search results.
You should also try to get interviewed by leading websites in your industry. Though getting interviewed is easier said than done, you can make it if you have something unique to share with the audience in your industry.
The more authority the website has, the better it will be. Make a list of leading websites in your industry and send an outreach email telling them that you have something new to share, which will educate the audience in your industry.
People who have some authority in an industry are more likely to get interviewed easily.
Never Get Into Online Arguments
The most important rule of online reputation repair is to never get into an online argument. Even if you are technically right, you might come across as harsh, petty, or unprofessional if you get into an argument with a grumpy customer.
The best way to tackle an unpleasant incident is to take communication offline and try to diffuse the situation.
My friend, your professional, calm behavior will win more customers than winning an argument online.
Be Active on Social Media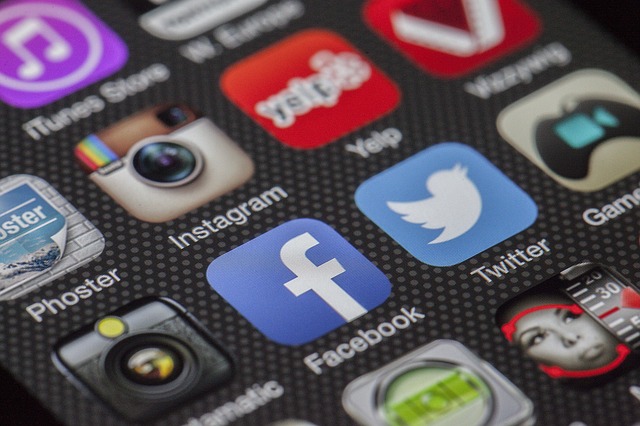 Social media is the most important tool for online reputation management. Not only will it help you understand the mood of your audience but also it will help you promote your positive news to build a strong positive image online.
So you should be super active on social media.
In case you don't have much time yourself or you don't have a social media executive to be active on all the leading social media platforms, you can focus only on Facebook, Twitter, Instagram, and Twitter.
If you become active on social media, your social media profiles will also rank on Google and can replace negative search results.
Apologize If Necessary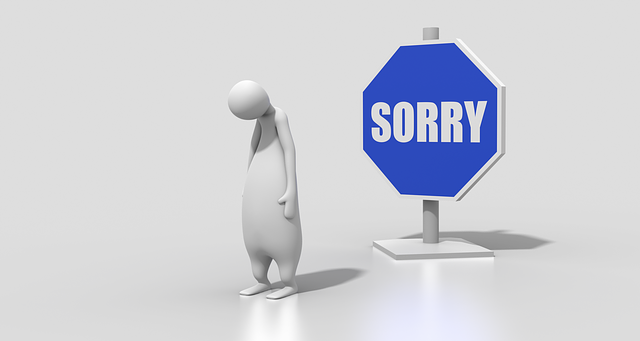 If you have failed at offering good customer support or you have made a mistake, you should not hesitate to own it.
Be quick to apologize to those who have been affected. This will not only help you diffuse situation but also make you a sincere businessman.
However, you should understand that people can sense casual approach easier than you think. So you ensure that your apology is authentic.
Promote Positive News
Promoting positive news to displace negative news is one of the most effective online reputation management strategies for individuals and businesses.
Distributing content on different online channels, promoting content on social media are a few proven ways to promote content. Also, building high-quality backlinks helps websites with positive news displace negative search results.
Online reputation management is all about perception. So promoting positive news help build a strong positive image online.
Conclusion
People search online. Regardless of your industry and the nature of your business, you should maintain a clean online image. But that is not always possible.
Any of your disgruntled customers, unhappy ex-employees, or jealous competitors can spread false, negative information online, which you cannot ignore.
An efficient online reputation management will not only keep negative online information in check but also build a positive image of you/your business online.
Follow online reputation management techniques explained in this post and have an unblemished image online.
What about you? Do you have any other online reputation repair tip that could be useful in 2023? Please leave it in the comment section. I'd love to know about it.